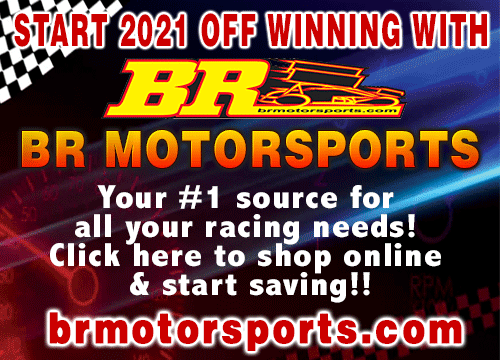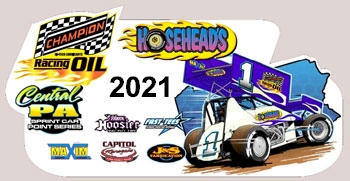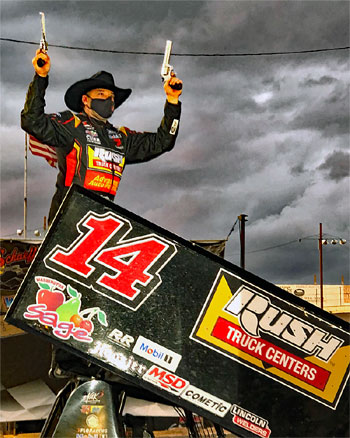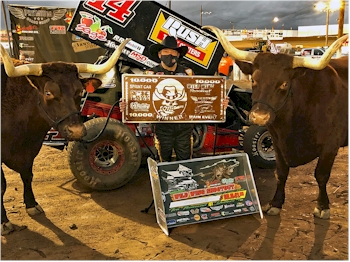 Elements be damned, as neither rain nor a talented field of 410-ci Sprint Cars could stop Tony Stewart from taking top honors in Sunday's "Wild Wing Shootout" weekend finale at Arizona Speedway. After establishing a new track record of 12.395 seconds in qualifying, "Smoke" redrew the pole position for the feature after heat race action and then set the pace for the entirety of the 35 lap main event aboard the Ford-powered Rush Truck Centers/Advance Auto Parts No. 14 J&J en route to the $10,000 payday. TWC Photos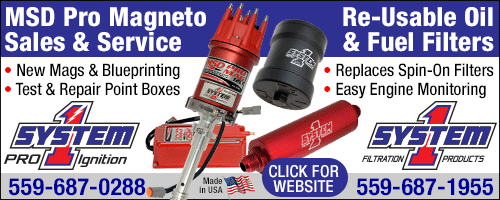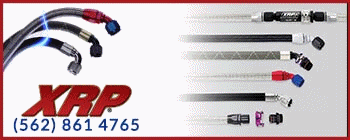 Latest News and Race Results
If you don't see it here yet, check the Message Board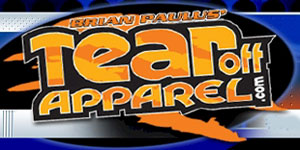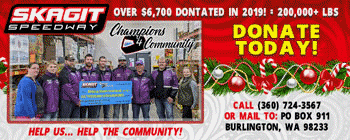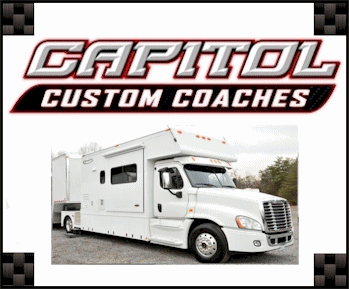 Tuesday January 26th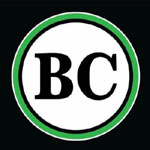 Begin at the beginning and go on till you come to the end; then stop. Lewis Carroll

11:20pm
PRESS....
ASCS Lone Star)Looking at a 14-race lineup, the 2021 schedule for the ASCS Lone Star Region has been released with events at eight ovals in Arkansas, Louisiana, Oklahoma, and Texas. With several events paired with ASCS Mid-South, the Lucas Oil American Sprint Car Series presented by the MAVTV Motorsports Network, and ASCS Sooner Region, the Lone Star lineup also carries many standalone events throughout the "Lone Star State." ASCS 1/26

Brody Roa)Veteran Southern California racer Brody Roa opened his 2021 racing schedule with an appearance at the prestigious 35th Annual Chili Bowl Midget Nationals in Tulsa, Oklahoma. The "Pride of Garden Grove" contested his preliminary night on Thursday, January 14th, and the finale two nights later on the 16th. Press Releases 1/26

Bailey Goldesberry)2020 was a trying year for many race teams. With constantly changing schedules, and a level of uncertainty surrounding nearly every event, teams were forced to look beyond their usual stomping grounds to simply find races. Bailey Goldesberry's #4 sprint car program was one of those such teams. Forced to look north to the IRA 410 Sprint Car series amidst a sporadic MOWA schedule and limited 360/305 races in her regular area of Central and Southern Illinois, the Springfield driver felt ready to make the move to a 410 sprint car, and the team saw a respectable debut four races with the ultra-competitive IRA series in Wisconsin. Press Releases 1/26

US 36/Bethany Speedways MO)With the 2021 season fastly approaching it is time to close 2020 with our US 36 and Bethany Speedway Awards Banquet! Drivers meeting and banquet will be in the same location the same day so please write down and remember this date and times: Location: 1205 North 49 Terrace, St Joseph, MO 64507 Drivers Meeting Time: 10:00 AM 02/06/2021 Banquet Time: 5:00 PM 02/06/2021 This is a very large meeting room and social distancing will be in effect and mask are requested. All Drivers are free Banquet admission with guest price $15 per person and this includes beverages and meals. Time to kick back, look at the prior season, receive those awards and dance the night away! Remember the drivers meeting is 02/06/2021 at 10 am with both track registrations, parking spots can be purchased, open discussions and questions answered. Please plan to be there!!!! Let us have some fun, see y'all there! 1/26

Must See Racing)Must See Racing has confirmed a multi-year partnership with California-based high performance lubricants company Maxima Racing Oils. As part of the agreement, Maxima will serve as the title sponsor of the Must See Racing Midwest Lights Series, the feeder division to the nationally-known Must See Racing-sanctioned 410 sprint car class. The new name for the crate-engine powered sprint car series will be the Maxima Racing Oils Must See Racing Midwest Lights Series. The first race featuring the Maxima partnership is scheduled for April 17. Press Releases 1/26

Dominic Scelzi)Dominic Scelzi earned a trio of top-10 results last weekend during the inaugural Schaeffer's Wild Wing Shootout. Scelzi won a heat race each of the three nights at Arizona Speedway before improving his feature finish each night, culminating with a runner-up result on Sunday. Press Releases 1/26

USAC)Logan Seavey, the 2018 USAC NOS Energy Drink National Midget champion, has signed on to drive the Tom Malloy owned No. 25 full-time on the series tour in 2021. Seavey (Sutter, Calif.) and Reinbold-Underwood Motorsports, for whom he raced with in the series during his 2020 campaign, recently parted ways. The Malloy machine was the winningest car in the latter half of last season, winning three of the final seven feature events with driver Tanner Thorson, who has joined Dave Mac Motorsports for 2021. USAC 1/26

Brent Marks)After a long winter, the CJB Motorsports team is ready to push off for the first events of the new year. Heading south from their home base in Pennsylvania, the #5 team and driver Brent Marks will contest events at Screven Motor Speedway in Sylvania, Ga. on Friday, January 29th and Saturday, January 30th. After a Sunday rest day, the team is back in action near Tampa, Fl. at East Bay Raceway Park on Monday, February 1st and Tuesday, February 2nd.Press Releases 1/26
Monday January 25th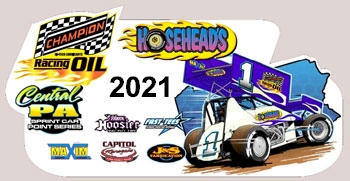 Lincoln Speedway February 20th 2pm
When I look out at the people and they look at me and they're smiling, then I know that I'm loved. That is the time when I have no worries, no problems. Etta James
9:20pm
PRESS....
2:20pm
PRESS....
Sunday January 24th

I definitely don't feel like I'm 71. I feel like I did when I was - between 30 and 40. The body ages. The mind doesn't. Neil Diamond
10:30pm
RESULTS....
Wild Wing Shootout)Elements be damned, as neither rain nor a talented field of 410-ci Sprint Cars could stop Tony Stewart from taking top honors in Sunday's "Wild Wing Shootout" weekend finale at Arizona Speedway. After establishing a new track record of 12.395 seconds in qualifying, "Smoke" redrew the pole position for the feature after heat race action and then set the pace for the entirety of the 35 lap main event aboard the Ford-powered Rush Truck Centers/Advance Auto Parts No. 14 J&J en route to the $10,000 payday.Race Results1/24

Arizona Speedway)While Mother Nature tried to derail the finale of the Inaugural Schaeffer's Oil Wild Wing Shootout pres. by O'Reilly Auto Parts, she would be unsuccessful as the show was ran in its entirety with Tony Stewart and Chaz Baca, Jr each emerging victorious. For Stewart, the weekend came full circle. Leading the way during Thursday night's Practice Session, the decorated veteran driver would not be denied on this night as he led the field to the C&D Bonding Green Flag. Race Results1/24

CRASH PAD)A new administration took charge of our Federal Government this past week. I'm hoping there's no Executive Order to return to the days of leather helmets, WWII aircraft seats, and a belief that being thrown from the car is better than being in the confines of the cockpit with modern safety gear. Racing safety has come a long way from those days! And we can thank all those ingenious, innovative creators that mostly were racers themselves that have gotten us to where we are today. That's pretty much how the Crash Pad shock absorbing seat insert was born and developed – by two racers thinking there was a safer, better way to do it. Check it out at www.crashpadus.com. We're not bashful about telling you how it works. We're pretty proud that we're helping racers show up for work Monday morning, even if they took flight lessons on Saturday night. If the website has issues, call Denny at 717-235-7250. 1/24
Saturday January 23rd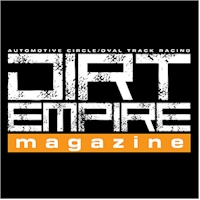 I remind myself every morning: Nothing I say this day will teach me anything. So if I'm going to learn, I must do it by listening. Larry King
11:50pm
RESULTS....
Wild Wing Shootout)Michael "Buddy" Kofoid broke out the six-shooters for a second night in a row by storming to victory lane in Saturday night's second leg of the Inaugural "Wild Wing Shootout" the 1/3-mile Arizona Speedway clay oval. Kofoid countered a Cory Eliason bid for the lead midway through the 35-lapper before checking out on the field over the final half of the race to secure the $10,000-winnner's share aboard the Reinbold/Underwood Motorsports AME Electric No. 19az. Race Results1/23

Arizona Speedway)Saturday night at FK Rod Ends Arizona Speedway, Buddy Kofoid remained the only driver to win a Sprint Car feature during the Schaeffer's Oil Wild Wing Shootout presented by O'Reilly Auto Parts as he picked up another impressive win, as Collen Winebarger simply dominated the field during the 25-lap Modified A. Race Results1/23
Friday January 22nd
My motto was always to keep swinging. Whether I was in a slump or feeling badly or having trouble off the field, the only thing to do was keep swinging. Hank Aaron
11:30pm
RESULTS....
PRESS....
High Banks Hall of Fame)The High Banks Hall of Fame & National Midget Auto Racing Museum is proud to announce our 2021 class that will be inducted on Thursday, August 5th, 2021. Joining this prestigious group will also be the 2020 High Banks HOF Class whose original ceremony was postponed from last year due to health concerns with Covid 19. Press Releases 1/22

USAC)ProSource has added a slew of bonus contingency awards for Winter Dirt Games XII at Bubba Raceway Park in Ocala, Fla., featuring the USAC NOS Energy Drink National Midgets on Feb. 5-6 and the USAC AMSOIL National Sprint Cars on Feb. 11-12-13. USAC 1/22

ASCS MidSouth)Ready for the 2021 season, the ASCS Mid-South Region has released its lineup of events which includes stops at a dozen tracks across five states. Based primarily in Arkansas with a dozen events spread at six tracks, the bulk of those stops, seven to be exact, will be at Little Rock's I-30 Speedway, which opens the season with the Lucas Oil American Sprint Car Series presented by the MAVTV Motorsports Network Friday, March 26 and Saturday, March 27ASCS 1/22
2:30pm
PRESS....
Thursday January 21st

Just because nobody complains doesn't mean all parachutes are perfect. Benny Hill
9:30pm
PRESS....
Wednesday January 20th

It would take me three or four lifetimes to do everything I want. I'm a Brooklyn boy who learned to hustle, and I have to do something every day or I get the guilties. Wolfman Jack
11:45pm
PRESS....
USAC)Three-time USAC Silver Crown winner Shane Cockrum has a new ride for the seven dirt races on the 2021 USAC Silver Crown schedule. Not only is it a new ride for the Benton, Ill. native, it's with a brand-new team and car to the series, the BLS Motorsports No. 71. Cockrum's most noted success in USAC Silver Crown racing came with Hardy Boys Motorsports, with whom he spent the entire decade of the 2010s racing for before the team's patriarch stepped away from the series at the end of 2019 and, for all intents and purposes, gave the reins of the team to Cockrum. USAC 1/20

USAC)Jason McDougal will take on the role as the driver of the Klatt Enterprises No. 6 for all seven dirt events on the 2021 USAC Silver Crown schedule while Kyle Hamilton will pilot the car in the five pavement races on the calendar. "It's probably the most fun form of racing," McDougal said of Silver Crown competition. "I get to work with Bob (East) a little more and we're going to do a little bit more racing together this year. I think we're both ready and we both know we can get the job done. We trust each other a lot." USAC 1/20

USAC)Longtime USAC supporter ProSource is once again posting a $2,500 reward to the driver who passes the most total cars during the feature events throughout USAC's 2021 National season. Chris Windom commandeered the inaugural season long ProSource Passing Master award for 2020 to claim the reward that is awarded to the driver advancing the most total feature positions throughout the USAC Silver Crown, AMSOIL National Sprint Car and NOS Energy Drink National Midget seasons. USAC 1/20

AutoMeter Wisconsin wingLESS Sprint Series has a ambitious schedule for 2021. The series which runs under IRA sanction is based on a two engine option, which is primarily a GM604, though a build your own option is available. Wilmot Raceway will be the primary home of the series which will additionally compete in at 7 other venues.IRA 1/20

World of Outlaws)For the past 16 years, the World of Outlaws NOS Energy Drink Sprint Car Series took a couple of weeks off after DIRTcar Nationals before jumping into the most intense tour in motorsports. Not this year. Four days after DIRTcar Nationals concludes, The Greatest Show on Dirt will begin its "Dirty South" Swing at four new events – Feb. 12 at Dixie Speedway, Feb. 13 at Talladega Short Track, Feb. 19 at Magnolia Motor Speedway and Feb. 20 at Revolution Park Speedway. World of Outlaws 1/20

Avalon Raceway AU)Warrnambool resident James McFadden captured his second main event win this week as he led all 25 laps to win the 2021 Presidents Cup at the Avalon Raceway, an event that doubled as the opening round of the 7 Round Speedway Australia Sprintcar Super Series. In the process McFadden collected maximum points for leading the most laps and recording the fastest lap of the main event, a mark he set on the opening lap. Race Results 1/20

Tony Stewart/Donny Schatz)With the 2021 season commencing later this week, Tony Stewart/Curb-Agajanian Racing (TSR) is pleased to announce its 2021 partner line-up and unveil all-new looks for 10-time World of Outlaws Sprint Car Series (WoO) champion, Donny Schatz, as well as team owner and three-time NASCAR Cup Series champion, Tony Stewart. The pair, each kicking-off their respective campaigns with Arizona Speedway's Wild Wing Shootout on January 21-24, will put into practice highly-competitive agendas during the new year, as Donny Schatz will chase an 11th WoO Series championship, and Tony Stewart will battle head-to-head with the nation's finest in "true outlaw" fashion. Press Releases 1/20

PASS)A Gofundme Page has been established for Pennsylvania RaceSaver driver Dan Leaper, whose sprint car and trailer were stolen on January 6. Leaper, who ran four PASS events in 2019 and raced with the Mid-Atlantic Sprint Series last year, had parked his rig at his father's auto repair business in a Souderton, Pa., industrial park. Thieves stole a truck from another business and used it to steal the trailer and race car. The case remains unsolved. While the trailer was insured, the sprint car and equipment were not. Rick Leaper, Dan's father, started the GoFundMe page to help his son resume racing this season. If you are interested in helping the Leapers, go to GoFundMe.com and search for "Dan Leaper." Other details are available on that page. 1/20
Tuesday January 19th
Never do a wrong thing to make a friend or to keep one. Robert E. Lee
11:30pm
PRESS....
Premier Auto Speedway AU)With thanks to Dave Challons and the Team at Camden Signage and Building Services, there is a little Cash Reward for the Driver who wins the Dash on each night of the South West Conveyancing Fifty for 50 weekend! Not only will the winning Dash Driver, set themselves up with a pole position start in the feature event, but they will also add a further $250.00 to the Prize Purse, thus ensuring the 8 lap dashes created plenty of interest as the teams battle it out over two nights of action-packed racing. Press Releases 1/19

Dodge City Raceway Park KS)Craig Dollansky recalled being much impressed by Dodge City Raceway Park as a driver. He's gained an even greater appreciation for the southwest Kansas speedplant since becoming its new promoter. Well-known for his success on the World of Outlaws circuit and throughout a career that's taken him to Canada, Australia and New Zealand as well as across the United States, Dollansky and wife Julie make up Craig Dollansky Racing Promotions and will take charge at a track that features seven IMCA divisions this season. Press Releases 1/19

Western PA Speed Week)Owners and promoters of five local tracks within the Western Pennsylvania racing circuit have aligned to rekindle the formerly defunct Western PA Sprint Speedweek for the popular '410 Sprint Car' division this coming summer. Five straight nights of unsanctioned racing are slated to take place under the lights at Michael's Mercer Raceway (Mercer, PA), Thunder Mountain Speedway (Brookville, PA), Lernerville Speedway (Sarver, PA), Sharon Speedway (Hartford, OH) and Tri City Raceway Park (Franklin, PA). Press Releases 1/19

Tim Shaffer/Heffner Racing)Tim Shaffer is the driver of the Heffner Racing #72 starting with the Florida swing. 1/19

Speed Sport)Jac Haudenschild Ending His Career Driving For Rico Abreu https://speedsport.com/1/19
2:00pm
PRESS....
Monday January 18th
Get your facts first, then you can distort them as you please. Mark Twain
3:00pm
PRESS....
Sunday January 17th
He who is not courageous enough to take risks will accomplish nothing in life. Muhammad Ali
1:00am
RESULTS....
Lucas Oil Chili Bowl)It took 13-years for Kyle Larson to win the Lucas Oil Chili Bowl Nationals presented by General Tire, but it only took one to add a second Golden Driller to his trophy case as the California shoe led start to finish in Saturday's 55-lap championship event. Not without challenge, Larson had to fend off the charge of Justin Grant numerous times and Christopher Bell in the closing laps. ASCS 1/17

SSSS)Troy DeCaire took the lead on lap 4 and never looked back Saturday night on his way to capturing the season opener for the BG Southern Sprint Car Shootout Series at 417 Speedway in Punta Gorda, Florida. Cool temperatures in the low 50's at race time and a quick turnaround from the 2020 season finale for the SSSS contributed to an unexpected low car count. John Inman recently captured the 2020 championship just 6 weeks earlier when the series last competed December 5.Race Results 1/17
Saturday January 16th
Give me six hours to chop down a tree and I will spend the first four sharpening the axe. Abraham Lincoln
3:30pm
RESULTS....
Toowoomba Speedway AU)1 #N47 Marcus Dumesny 2 #Q55 Jayden Peacock 3 #Q54 Randy Morgan 4 #NQ7 Lachlan McHugh 5 #Q17 Luke Oldfield 6 #Q5 Cody Maroske 7 #Q2 Brent Kratzmann 8 #Q07 Aaron Kelly 9 #Q21 Nicholas Whell 10 #Q51 Tim Farrell 11 #Q11 Brodie Tulloch 12 #Q91 Taylor Prosser 13 #Q69 Mick Sauer 14 #Q18 Scott Genrich 15 #Q46 Dylan Menz 16 #Q45 Brant Chandler 17 #Q56 Sean Rose 18 #NQ69 Jason King 19 #Q88 Ryan McNamara 20 #Q65 Mitchell Gee Wingless Sprint...1 #9 Ryan Harris Wingless 2 #Q1 Casey O'Connell 3 #71 David Eggins 4 #36 Michael Butcher 5 #95 Jayden O'Toole 6 #47 Lachie Robertson 7 #91 James Barton 8 #80 Liam Atkinson 9 #12 Ben Manson 10 #25 Marin Kusturin 11 #77 Michael Reid 12 #6 Brett Russo 13 #10 Chris Catchpole 14 #22 Anthony Joyce Midget...1 #35 Michael Kendall 2 #11 Charlie Brown 3 #77 Bodie Smith 4 #6 Darren Vine 5 #34 Mitchell Rooke 6 #18 Nathan Mathers 7 #46 Chris Singleton 8 #81 Brad Dawson 9 #36 Cal Whatmore 10 #14 Kody Stothard 11 #15 Darren Dillon 12 #66 Barry Gibbes 13 #88 Scott Jeynes 14 #89 Rusty Whittaker 1/16

Simpson Speedway AU)Sprintcar All Stars...1 #W17 James Mcfadden 2 #V73 Charles Hunter 3 #V40 Rusty Hickman 4 #V11 Grant Anderson 5 #S27 Daniel Pestka 6 #V29 Michael Tancredi 7 #V88 Robbie Farr 8 #V44 Tim Van Ginneken 9 #V84 Brad Warren 10 #V60 Jordyn Charge 11 #N36 Eddie Lumbar 12 #D7 Mathew Reed 13 #V83 Chris Solomon 14 #SA95 Jarman Dalitz 15 #VA91 Daniel Scott 16 #SA11 Scot Enderl 17 #S33 Mark Caruso 18 #VA50 Jessie Nicholas 19 #V34 Brenten Farrer 20 #V95 Ryan Davis 1/16

Collie Speedway AU)SAWA 360 WA...1 #97w Mitchell Wormall 2 #60w Kaiden Manders 3 #5wx Daniel Hartigan 4 #50w Tom Callaghan 5 #42w Ben Butcher 6 #17wx George Eaton 7 #64wx Paul Peet 8 #60wx Tim Ryan 9 #20w Ryan Lancaster 10 #96w Aldo De Paoli 11 #9w AJ Nash 12 #36wx Vince Rosenthal 13 #9wx Stephen Adley 14 #31wx Phil Waters 15 #80w James Inglis 16 #21wx Troy Lawson 17 #25w Taylor Milling 18 #34wx Matt Boyd 19 #48wx Murray Iwanow 1/16
PRESS....
Friday January 15th

You can tell by the kindness of a dog how a human should be. Captain Beefheart
11:45pm
RESULTS....
Lucas Oil Chili Bowl)With slower traffic becoming a major factor in the closing laps, California's Justin Grant managed to hold off the charge of Kyle Cummins and Ricky Stenhouse, Jr. for his fourth career Chili Bowl preliminary night victory since 2017 on Friday's Driven2SaveLives Qualifying Night. "I had them side-by-side like six rows deep just trying to pick my way through and about had one guy slide me back on the last lap," chuckled a nearly out of breath Justin Grant of the closing laps and trying to keep point on the field. ASCS 1/15
3:00pm
PRESS....
Thursday January 14th
The 50-50-90 rule: Anytime you have a 50-50 chance of getting something right, there's a 90% probability you'll get it wrong. Andy Rooney
11:30pm
RESULTS....
Lucas Oil Chili Bowl)Winning for the seventh time since 2014, Oklahoma's Christopher Bell threw the iRacing/CB Industries No. 14 into high gear and ran away from the field through the closing laps of Thursday's John Christner Trucking Qualifying Night. ASCS 1/14
8:30pm
PRESS....
Wednesday January 13th
I like the dreams of the future better than the history of the past. Thomas Jefferson
11:30pm
RESULTS....
Lucas Oil Chili Bowl)Having to roll down a new car for his qualifying run after a massive flip during Tuesday's Vacuworx Invitational Race of Champion, the new Spike Chassis seemed to be a perfect fit as California's Rico Abreu rolled into Victory Lane for the sixth consecutive year on Wednesday's Circle City Raceway Qualifying Night. ASCS 1/13
6:30pm
PRESS....
Tuesday January 12th
Life is not a matter of holding good cards, but sometimes, playing a poor hand well. Jack London
11:50pm
RESULTS....
Lucas Oil Chili Bowl)Picking up his fourth Warren CAT Qualifying Night victory in as many years, Kyle Larson punched his ticket into Saturday's championship A-Feature for the 10th time since 2010. Larson's seventh overall preliminary night victory, the MAVTV No. 01 trailed Thomas Meseraull on the start with the pair quickly going slide for slide for the lead until the caution came on Lap 4 when Jonathan Beason's third-place run came to a close with a hard hit to the wall in the second turn. ASCS 1/12
PRESS....
DIRTVision)DIRTVision is excited to present race fans with the new Platinum FAST PASS annual subscription, which includes the Knoxville Nationals and a plethora of live World of Outlaws and DIRTcar events. World of Outlaws 1/12

Sprintcar All Stars AU)In what was already a "who's who" of sprintcar names local Warrnambool star Darren Mollenoyux and South Aussie Daniel Pestka have also secured 360 engines for this coming weekend. Dickson Motorsport are regular supporters of the All Star Challenge normally fielding an American for the show. This season they have joined forces with Molly to pilot the Distinct ICT, Brighton Volkswagen #V3 Cool. The season got off to a great start for them with Molly putting it on the podium for night 1 at Premier Speedway. Molly is almost of Simpson local and his knowledge of the Bungador bullring might pay to his advantage. Press Releases 1/12

Smileys Swap Meet)Smiley's Racing Products combined our Pre-Season Sale and Annual Swap Meet for ONE SUPER SATURDAY! It's Our Biggest Annual Event!! We are offering "deep discounts" to help our customers "gear up" for the 2021 racing season. Almost Everything is on Sale! Press Releases 1/12
3:30pm
PRESS....
Monday January 11th
In boxing, I had a lot of fear. Fear was good. But, for the first time, in the bout with Muhammad Ali, I didn't have any fear. I thought, 'This is easy. This is what I've been waiting for'. No fear at all. No nervousness. And I lost. George Foreman
11:40pm
PRESS....
Lucas Oil Chili Bowl)A statement win for Cannon McIntosh on Monday night, the Bixby, Okla. shoe opened the 35th annual Lucas Oil Chili Bowl Nationals presented by General Tire by wheeling the Keith Kunz Motorsports-Curb-Agajanian No. 71k to his second Cummins Qualifying Night victory in as many years. ASCS 1/11
8:00pm
PRESS....
Krikke Motorsport)Despite a mixed run throughout the WA Speedweek Series, Dayne Kingshott was still able to produce his season-best performance for the Krikke Motorsport team over the weekend at the Perth Motorplex with the duo's second podium finish of their 2020-21 season campaign. Press Releases 1/11

Sprintcar All Stars)Fresh off the news that JMac is competing at the Mainline DynoLog Dynamometers All Star Challenge two other heavy hitters have also nominated for the show. Robbie Farr will be driving for Victory Lane Racegear's Drysdale Chaff Mills, Ramsdale Wreckers, Mainline DynoLog Dynamometers J&J V88. Farr has been signed to run Avalon, Mt Gambier and Premier the following weekend so car owner Mat Eastham decided to include the All Star Challenge. Eastham is a regular supporter of the All Stars so it certainly isn't unusual to see him at the Challenge. Press Releases 1/11
1:00pm
PRESS....
Photos)Tommy Hein is in Tulsa for the Lucas Oil Chili Bowl and has his Hein Brothers Sunday night shots in SteelCity 1/11

Lake Ozark Speedway MO)Bookended by headlining open-wheel events, Lake Ozark Speedway is proud to release the 2021 season schedule with competitive weekend racing dates ranging from early-April until mid-October. Press Releases 1/11
Sunday January 10th
You can wake up every day and make today better than the last. Tommy Lasorda
11:30pm
RESULTS....
Saturday January 9th
You won't have Nixon to kick around anymore, because, gentlemen, this is my last press conference. Richard M. Nixon
4:00pm
RESULTS....
Maddington Toyota Series AU)American Brock Zearfoss came, saw and conquered. Driving the USA95 for WA car owner Sean Carren, Zearfoss won both feature races at the Perth Motorplex on Saturday night - on the back of winning the feature race at Ellenbrook Speedway last Saturday evening, to top the points for the six-night Speedweek series. Race Results 1/9

Avalon Raceway AU)1 #V68 Brett Milburn 2 #V90 Corey McCullagh 3 #V3 Darren Mollenoyux 4 #V48 Adam King 5 #VA88 Grant Stansfield 6 #V8 Bobby Daly 7 #V95 Ryan Davis 8 #V28 Andrew Hughes 9 #V75 Mitchell Smith 10 #V88 Andy Hibbert 11 #VA22 Leigh Mugavin 12 #V2 Domain Ramsay 13 #T62 Tate Frost 14 #V60 Jordyn Charge 15 #N36 Eddie Lumbar 16 #V72 Jacob Smith 17 #V32 Stephen Spark 18 #S27 Daniel Pestka 1/9

Bairnsdale Speedaway AU)VSC Sprintccars...1 #V5 Shane Steenholt 2 #V86 Justin Barton 3 #V98 Mark Noonan 4 #V83 David McKay 5 #V90 Andrew Nielson 6 #V28 Michael Evans 7 #V96 Danny Mayson 8 #V64 Eathan Bastain 9 #V88 Trent Nielson 10 #V47 Jeremy Kupsch 11 #V26 Koby Noonan 12 #V94 Craig Tucker 13 #V38 Steve McIntyre 14 #V16 Jack Van Bremen 15 #V15 Dave Dennison 16 #V49 Shaun Lyness 1/9

Victoria Wingless)Simpson Speedway AU...1 #V93 Travis Millar 2 #VX 14 Harry Ross 3 #V43 Daniel Storer 4 #VX50 Luke Weel 5 #S86 Kirby Hillyer 6 #V33 Luke Storer 7 #VX89 Christopher Temby 8 #V67 Christopher Halesworth 9 #S35 Mitchell Broome 10 #VX 20 Thomas McDonald 11 #V77 Alex Thomson 12 #VX97 Blake Walsh 13 #V98 Wayne Logue 14 #V66 Marc Evans 15 #VX5 Luke McCutcheon 16 #VX34 Adin Robertson 17 #V 95 Geoff Cook 18 #V36 Ashley Cook 19 #V81 Matt Bartlett 20 #S16 Joel Heinrich 1/9
PRESS....
USAC)If there's one particular moment that fully encapsulated the sense of pride and preparedness 2020 USAC Chief Mechanic of the Year Matt Hummel, Brady Bacon and Dynamics, Inc. undertake before, after and during a USAC AMSOIL National Sprint Car event, it was an early-summer night in June 2020 where the team's fortunes were put to the ultimate test. At that juncture, Bacon had yet to finish outside the top-ten and was just within earshot of the series point lead. A nasty flip by Bacon on the fourth lap of the feature that night seemingly spelled disaster at first glance with the car being returned to the team's pit with heavy damage on the hook. USAC 1/9

CRASH PAD)Almost mid-January. If you aren't hot and heavy into the rebuild season . . . . you're behind schedule! We at 812 Solutions know that the safety items for the new season are probably last on the agenda. That's ok. But rest assured that The Crash Pad seat insert is not a budget buster. Four basic kits that range from a little over $200 to a little over $300 that help Reduce The Risk of your race car from being a back buster! PPD – Performance, Price, and Durability is explained at www.crashpadus.com or reach a mature, friendly voice (that would be me) at 717-235-7250. 1/9

Speed Sport)Pennsylvania Sprint Car Ace Jerry Matus dies Saturday at age of 81. https://speedsport.com/1/9

Monarch Motor Speedway TX)The 2021 Monarch Motor Speedway schedule is now published for viewing! This season we have TONS of SPECIAL EVENTS and several touring series that'll keep you entertained all year long! Press Releases 1/9
Friday January 8th
Look up at the stars and not down at your feet. Try to make sense of what you see, and wonder about what makes the universe exist. Be curious. Stephen Hawking
4:00pm
PRESS....
Wednesday January 6th
Life is ten percent what happens to you and ninety percent how you respond to it. Lou Holtz
5:00pm
PRESS....
Len Sammons Productions)The bad news keeps rolling in for the Indoor Auto Racing Championship Series fueled by VP Racing Fuels competitors and fans. As a result of the ongoing COVID-19 pandemic and resulting mitigation efforts by the State of New Jersey the Indoor Auto Racing Championship Series events in Atlantic City, NJ at Boardwalk Hall and in Trenton, NJ at the CURE Insurance Arena have been postponed. The decision to postpone both events came after meetings with building management this afternoon. Current guidelines limit the capacity of both buildings to just 150 people with no spectators allowed. Press Releases 1/6

URSS)The Lucas Oil POWRi United Rebel Sprint Series Presented by Mel Hambelton Ford Racing is preparing to head into their sixteenth consecutive season of Sprint Car racing throughout Kansas and surrounding areas. The heat will be turned up come April, as the United Rebel Sprint Series releases a thrilling and aggressive tentative schedule. Many new tracks have been put into the upcoming events, such as US 36 Raceway in Osborn, Missouri, Bethany Speedway in Bethany, Missouri, and I-70 Motorsports Complex in Odessa, Missouri. Press Releases 1/6

Column)Joseph Terrell has his next column with a look back at the Tulsa Shootout and how competitive mini sprint racing is plus west coast news and notes.1/6

BR Motorsports Ignitioneering)The holidays are over and the 2021 race season is fastly approaching. BR Motorsports Ignitioneering has been hard at work developing new tooling and fixtures to incorporate there new 2021 updates. These updates are setting the standard of the industry with many of the top Outlaw, All Star & ASCS teams getting there magneto's & spark boxes blueprinted. 2020 was a different year but one thing that was common and that was Kyle Larson winning in the silva motorsports #57. Paul demands the best and that's why he chooses BR Ignitioneering to help get him into the winners circle. To find out how you can get the same great service and ignition dependability as Paul & Kyle visit www.brpromag.com or call 1-800-328-3333. "The Leaders In Sprint Car Technology "1/6

Speed Sport)Jake Swanson Joins Team AZ For USAC Sprint Car Season https://speedsport.com/1/6
Tuesday January 5th
I love the smell of juice boxes in the morning. Robert Duvall
2:00pm
PRESS....