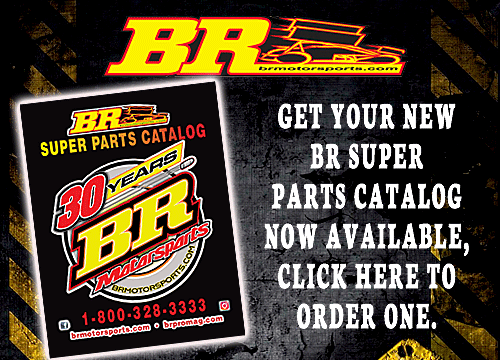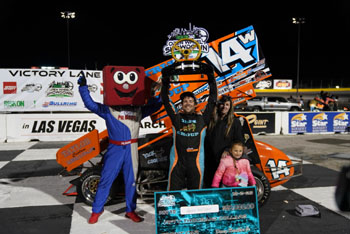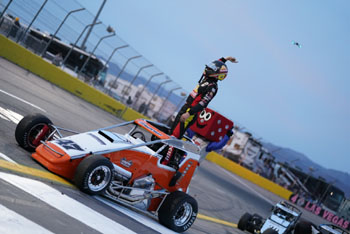 Aaron Willison of Langley, British Columbia, Canada led wire-to-wire for the richest payday in pavement open wheel history, a $50,000 USD or $67,480 Canadian haul, after the 100-lap Riskon360! Open Wheel Showdown for Winged Sprint Cars at the Bullring at Las Vegas Motor Speedway. Kingsburg, Calif.'s Kody Swanson won the midget portion.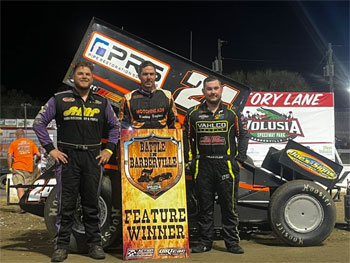 Volusia Speedway Park top-3 in Friday's 360 Sprint Cars Feature: 2nd AJ Maddox Winner Danny Martin Jr. 3rd Tyler Clem Danny Martin won again Saturday night for a $5,000 weekend.
.Latest News and Race Results
If you don't see it here yet, check the Message Board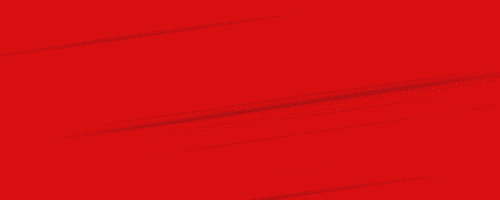 Click Here For the X (Formerly Known As Twitter) Latest News Timeline. You May Have To Be Part Of X to view.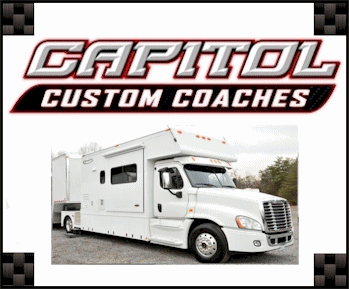 Wednesday December 6th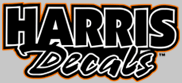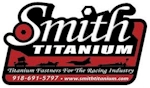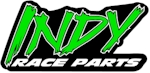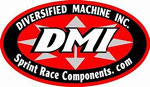 2024 J&S Classics Central PA Sprint Cars Product Sponsors
Life is made up of small pleasures. Happiness is made up of those tiny successes. The big ones come too infrequently. And if you don't collect all these tiny successes, the big ones don't really mean anything. Norman Lear
1:10pm
PRESS....
Showtime Speedway FL)Showtime Speedway and promoter Robert Yoho today announced the final details of the 5th annual Dave Steele Sprint Car Championship events today. For the past four years the event has been a 125-lap non-wing event that paid $5,000 to win. Press Releases 12/6

FloRacing)A sixth High Roller emerged late Tuesday evening as Brenham Crouch dropped the news that he too would join High Limit Racing full-time in the 2024 season. https://www.floracing.com/ 12/6

EMPA)The Eastern Motorsport Press Association (EMPA) has released the ballot to members for their prestigious Hall of Fame and special awards that will be presented during the organizations 51st annual Convention set to take place January 12-14, 2024 at the Holiday Inn in Wilkes-Barre, Pa. The EMPA Board of Directors meticulously reviewed the many names that were narrowed down in the respective categories, including just under 60 for induction into the EMPA Hall of Fame. Press Releases 12/6

World of Outlaws)Andrew Bowman has found himself on an interesting journey. A journey that's led from Sprint Cars to NASCAR.
After five consecutive World of Outlaws NOS Energy Drink Sprint Car titles with Kasey Kahne Racing, TRICON Garage has brought Bowman aboard Tanner Gray's NASCAR Truck Series team for the 2024 season.World of Outlaws 12/6

USAC)The addition of more high-paying events, an increased Florida slate, a number of debuts and return visits, plus a plethora of multi-race weekends are among the facets of the 2024 USAC AMSOIL Sprint Car National Championship schedule. A total of 55 dates are on the board for the upcoming season between the months of February and October of 2024, making it among the busiest calendars in the series' 69-year history dating back to 1956. USAC12/6

USAC)An eclectic docket featuring 14 events with half on dirt and half on pavement tracks is the agenda in 2024 for the 54th season of the most diverse oval racing series on the planet – the USAC Silver Crown National Championship. Of those 14 dates, 12 events are confirmed at press time with a balanced slate of six events set for dirt tracks and six more on the pavement at venues ranging from half-miles to one miles and on tracks varying from semi-banked to high-banked across the states of Illinois, Indiana, Kansas, Ohio, Pennsylvania and Wisconsin. USAC12/6

Port Royal Speedway PA)For the third straight season, longtime car owners and supporters of the Central Pennsylvania race scene, Jim and Sandy Kline will be the official sponsors of the Port Royal Speedway "Warrior Award" for the 2024 race season. Central PA 12/6

Port Royal Speedway PA)Attention Port Royal Speedway race fans! Season seat renewals are hitting mailboxes and on the way to you this week. We've got a large number planned to be mailed out so the Speed Palace team asks for your patience. The Speedway office will be open and available on December 11-13 from 9AM-2PM and December 14-15 from 9-4PM to handle season pass and season sit renewals. Central PA 12/6

Port Royal Speedway PA)2024 Port Royal Speedway Schedule. 12/6

Rumble In fort Wayne)Go kart racing has been an integral component of the diverse Rumble in Fort Wayne program and will remain so as the silver anniversary of the event unfolds December 29 and 30 inside the Allen County War Memorial Coliseum. Often overshadowed by the various Midget divisions, the go kart classes have traditionally captivated the fans with their harrowing speeds and intense competition on the purpose-built concrete oval. Press Releases 12/6

Ashton/Austin Torgerson)Just a month away from the famed Chili Bowl Midget Nationals, brothers, Austin and Ashton Torgerson are pleased to announce that they will both pilot cars fielded by Mounce/Stout Motorsports at the 38th running of the prestigious event. Press Releases 12/6
Tuesday December 5th
In times of great stress or adversity, it's always best to keep busy, to plow your anger and your energy into something positive. Lee Iacocca
4:45am
PRESS....
Monday December 4th

We're here for such a short period of time. Live like you're already dead, man. Have a good time. Do your best. Let it all come ripping right through you. Jeff Bridges
2:30pm
PRESS....
FloRacing)The cast of 2024 High Rollers continues to grow, this time with the addition of one of the brightest young Sprint Car racers in the game today. Fresh off a down-to-the-wire championship with the All Star Circuit of Champions, Zeb Wise will take the Rudeen Racing No. 26 to High Limit Racing full-time in 2024 with sights set on a new title. Press Releases 12/4

Brody Roa/Tommy Dunkel)To say that the Inland Rigging Sprint Car team had a dream season in 2023 is an understatement. Brody Roa won the USAC/CRA championship and Tommy and Christy Dunkel captured the car owner title. Dunkel scored his first-ever sprint car win in a VRA race at Ventura in April. Roa won eight USAC/CRA races and scored another victory in a Southern California Open Comp race at Imperial. Between the two, heading into the Turkey Night Grand Prix, they had 37 starts and rolled the cars back into the trailer all but one time. It was indeed a dream season. Press Releases 12/4

USAC)Save the Date!For the first time ever, USAC Silver Crown racing is heading to Pennsylvania's Jennerstown Speedway.The champ cars take on the 0.522-mile paved oval on Saturday, August 10, 2024. It marks USAC's first visit to the track since the national midgets went in 1969. 12/4

CRSA)In front of a great crowd of A-Verdi Storage Containers CRSA Sprints teams, crew, family and officials, Jordan Hutton was crowned CRSA Sprints champion for the first time in his career. 2023 was Hutton's third season of competition in which was by far a breakout season and one that will be hard to rival in seasons to come. Press Releases 12/4

World of Outlaws)Bill Rose has an unshakeable passion for racing. It's been a part of his life for so many years. And his love and commitment to the sport will lead him to the World of Outlaws NOS Energy Drink Sprint Car tour once again in 2024. "It's just the drive," Rose said. "I just love the people and the excitement of it. This is going on my 49th year of racing, and I still desire just as much now as I did then. That's how crazy I am. I live and breathe this stuff, and I love to do it. Maybe I need to take up fishing or something, but I've tried that and get bored, so I don't do it. I just love to race."World of Outlaws 12/4

IRA)The Interstate Racing Association (IRA) honored two of their divisions, The Bumper To Bumper IRA Outlaw Sprint Series, and AutoMeter Wisconsin wingLESS Sprint Series powered by Gandrud, at their 58th annual Awards Banquet Saturday night at the Brat Stop's Parkway Chateau. Well over $100,000 in cash and contingencies were dished out to teams based on participation requirements, with sixteen 410 teams, and twenty-one wingless teams being honored. IRA 12/4

USAC)Fresh off a season in which he was recently named USAC AMSOIL Sprint Car National Championship Rookie of the Year, Daison Pursley is going full-time in 2024 with Team AZ Racing. Pursley (Locust Grove, Okla.) will drive for Team AZ in two different capacities in 2024 as a competitor on the full USAC National Sprint Car schedule in the No. 21AZ as well as getting his first taste of USAC Silver Crown action in all the series' dirt events throughout the year.USAC 12/4

JJ Hickle)Sandvig Motorsports is thrilled to announce that JJ Hickle will be taking the wheel of the No. 7 410 Sprint Car for the upcoming 2024 racing season. With a proven track record and a passion for speed, Hickle brings a wealth of experience and talent to the team, and Sandvig Motorsports is excited to see what they can achieve together on the track. Press Releases 12/4

Aaron Reutzel)The 2024 season will be business as usual for three-time All Star Circuit of Champions champion, Aaron Reutzel, as the Clute, Texas, native is set to make his return to Ridge & Sons Racing (RSR) and ultimately contend for a track championship at the Sprint Car Capital of the World. Reutzel, a three-time Knoxville Raceway winner during the 2023 season, will pilot the Brian and Lisa Ridge-owned, Folkens Bros Trucking-powered No. 87 in his quest for track domination, working to better his most recent championship-seeking performance that concluded fourth in Knoxville's final standings.Press Releases 12/4
Sunday December 3rd

Everybody seeks happiness! Not me, though! That's the difference between me and the rest of the world. Happiness isn't good enough for me! I demand euphoria! Calvin & Hobbes
9:00pm
PRESS....
High Limit)After building a World of Outlaws dynasty with 200+ wins and six championships over the last 15+ years, Kasey Kahne Racing will move not one but both teams to High Limit Racing in 2024. We already knew that five-time and defending champion Brad Sweet would take the NAPA Auto Parts #49 to the new series, and now it's official that his boss Kasey Kahne is bringing the #9 to join him in the High Limit room.High Limit 12/3

Column)Danny Burton has Chapter 71 of his story about a racer. "Threes A Crowd" Hoosier Race Report 12/4

Rumble in Fort Wayne)It isn't for lack of effort or desire, but rather a lack of luck that third generation driver Joe Liguori hasn't ventured into the Rumble in Fort Wayne victory circle. "I have been leaving the Rumble every year since 2007 saying, maybe one day I'll win that race," remarked the Lebanon, IN driver. Press Releases 12/3
Saturday December 2nd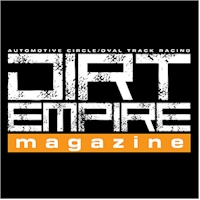 The older I get the better I used to be! Lee Trevino
11:50pm
RESULTS....
Open Wheel Showdown)Las Vegas NV...Sprints...1 #14 Aaron Willison 2 #22A Bobby Santos III 3 #14H Davey Hamilton Jr 4 #21P Robbie Price 5 #91 Bryan Warf 6 #15 Eric Humphries 7 #6G Bryan Gossel 8 #50M Jason Blonde 9 #65 Levi Rose 10 #57 Evan Margeson 11 #12B Monty Bergener 12 #22L Richie Larson 13 #07 Ryan Litt 14 #17 Mike Murgoitio 15 #76X Kyle Alberding 16 #93R Dylan Reynolds 17 #8A Brad Aumen 18 #27 Mike Hathaway 19 #77 Audra Sasselli 20 #41 Tyler Roahrig 21 #33J Jeff Montgomery 22 #02 Anthony Quintana 23 #36R Ryan Burdett 24 #26 Aaron Pierce 25 #81 Casey Tillman 26 #10 Austin Carter Midgets...1 #47 Kody Swanson 2 #44 Todd Bertrand 3 #3 Justin Grant 4 #67 Kyle OGara 5 #1S Tanner Swanson 6 #29 Jake Trainor 7 #47A Nathan Byrd 8 #51 Chuck Gurney Jr 9 #98 Bobby Santos III 10 #5 Courtney Crone 11 #01 Chase Locke 12 #38 Michael Fanelli 13 #00 Cody Jessop 14 #4 Garrett McLees 15 #84 Tony Seidelman 16 #48 Ryan Shilkuski 17 #87 Michael Daniels 18 #02 Willy Ginn 19 #0C Drew Crenshaw 20 #69 Trevor Anderson Race Results12/2

Volusia Speedway Park FL)Top Gun...Feature (20 Laps): 1. 24-Danny Martin Jr[3]; 2. 14-Tyler Clem[6]; 3. 83-Mark Ruel Jr[2]; 4. 82-Garrett Green[1]; 5. 116-Nick Snyder[4]; 6. 97M-Austin Martin[7]; 7. 34-Darren Orth[5]; 8. 20C-Matt Kurtz[8]; 9. 3-Dennis Misuraca[9]; 10. 1NY-Mark Reynolds[12]; 11. (DNF) 22-Shawn Murray[10]; 12. (DNF) 99-Tanner Witherspoon[11] 12/2

SSSS)Auburndale Speedway FL...1 #55 Thomas Nichols 2 #61 Colton Bettis 3 #81 Steven Hollinger 4 #88a Sport Allen 5 #5 Daniel Miller 6 #59x John Inman 7 #32 Ray Bragg Jr 8 #7 Larry Brazil 9 #3x Bo Hartley 10 #25 Bruce Brantley 11 #83 Bryan Riddle 12 #13x Ryan Adema 12/2
PRESS....
Speed Sport)"I've always had this true outlaw schedule to go race where the money is at. I think that's what's important to me." Rico Abreu recently discussed what factors will play into his 2024 schedule. https://www.speedsport.com/ 12/2

POWRi)POWRi (Performance Open Wheel Racing, Inc.) is pleased to announce the signing of Talin Turner as the Series Director of Open Wheel for the 2024 season and beyond. "Turner's hiring marks an exciting chapter for POWRi as we continue to innovate and elevate our offerings in the world of open-wheel racing," said POWRi Competition Director Jason McCord. "Working well together previously that provided a better flow for events, Talin has proved that his strategic insights and passion for the sport are poised to make a significant impact on the series' growth and success." Press Releases 12/2

ASCS)Gearing up for the 33rd season of competition, the American Sprint Car Series presented by RacinDirt.com has set out a 49-race lineup for the 2024 season that visits 34 tracks across a dozen states. A mix of familiar places and new faces, the series will also see its footprint expanding back out after consolidating tighter into the mid-west over the last two seasons. "It's been interesting doing the schedule for 2024 and being able put events back into the lineup that have been absent, as well as continue to add new events," stated series owner Terry Mattox. ASCS 12/2
12:30pm
RESULTS....
Blue Ribbon Raceway AU)All Stars...1 #V11 Chris Solomon 2 #V40 Rusty Hickman 3 #SA14 Brendan Quinn 4 #SA96 Brendan Guerin 5 #V68 Brett Milburn 6 #V7 Paul Solomon 7 #V95 Ryan Davis 8 #V65 Kane Newcombe 9 #VA91 Daniel Scott 10 #V47 Jeremy Kupsch 11 #NS22 Jarreth Argus 12 #N46 Stacey Galliford 13 #D21 Zac Farrer 14 #V4 Phil Lock 15 #VA2 Boyd Harris 16 #D26 Todd Moule 17 #V10 Steven Loader 18 #VA75 David Donegan 19 #A1 Mark Caruso 12/2

Gulf Western IO Speedway AU)1 #A 1 Jock Goodyer 2 #T 55 Jamie Bricknell 3 #T 53 Jack Crossin 4 #T 48 Nick Penno 5 #T 29 Luke Redpath 6 #T 45 Chad Gardner 7 #T 73 Mathew Peck 8 #T 5 Mahtia Bissett 9 #T 15 Ethan Wyllie 10 #T 16 Adam Alexander 11 #T 84 Lachlan Robins 12 #T 93 Steven Wrigley 12/2

Perth Motorplex AU)1 #3 James McFadden 2 #26 James Inglis 3 #11 Jason Kendrick 4 #77 Bradley Maiolo 5 #97 Mitchell Wormall 6 #Q65 Luke Oldfield 7 #14 Jason Pryde 8 #25 Taylor Milling 9 #99 Jamie Maiolo 10 #67 Jaydee Dack 11 #8 Andrew Priolo 12 #58 Kyle Francis 13 #57 Tim Boujos 14 #60 Kaiden Manders 15 #17 Jamie Veal 16 #44 Ryan Lancaster 17 #18 Kye Scroop 18 #19 Trent Pigdon 19 #9 AJ Nash Open 20 #2 Dayne Kingshott 21 #24 Jack Williamson 22 #8wx David Priolo 23 #41 Ken Sartori 24 #79 Kris Coyle 12/2

Simpson Speedway AU)Wingless...1 #V93 Travis Millar 2 #S35 Mitchell Broome 3 #V97 Blake Walsh 4 #VX62 Brad Warren 5 #A1 Todd Hobson 6 #V11 Matthew Symons 7 #VX89 Christopher Temby 8 #S23 Jack McCarthy 9 #V20 Thomas McDonald 10 #V70 Aron Lawrence 11 #V95 Geoff Cook 12 #V7 Nicholas Ryan 13 #VX58 Jake Warren 14 #V31 Mick Rigby 15 #VX32 Chris Ansell 16 #V14 Ricky Bailey 17 #S10 William Caruso 18 #VX92 Brayden McKay 19 #V19 Sam Wren 20 #VX50 Luke Weel 12/2
PRESS....
Braden Chiaramonte)Teenage racing star Braden Chiaramonte closed out the USAC Midget racing season last week with two races at the Merced Speedway and at the 82nd Running of the Turkey Night Grand Prix at the Ventura Raceway. The three races were his 41st, 42nd, and 43rd of the 2023 campaign. They were his last speed contests until the 39th Annual Tulsa Shootout that runs from December 26th through the 31st.Press Releases 12/2

Baily Heard)Baily Heard's sophomore season of racing in the 360 Sprint Car division is finished up, and the Heard Racing No. 70 team is already looking forward to 2024. Press Releases 12/2
Friday December 1st

There was a time in my life when I thought I had everything - millions of dollars, mansions, cars, nice clothes, beautiful women, and every other materialistic thing you can imagine. Now I struggle for peace. Richard Pryor
10:00pm
RESULTS....
Open Wheel Showdown)Aaron Willison wins the fast dash for the pole for the $50k to win Riskon360 Open Wheel Showdown with the 100 lap feature set for Saturday at Las Vegas Motor Speedway. 1 #14 Aaron Willison 2 #33J Jeff Montgomery 3 #57 Evan Margeson 4 #50M Jason Blonde 5 #15 Eric Humphries 6 #22A Bobby Santos III Race Results12/1

Volusia Speedway Park FL)Top Gun...Feature (20 Laps): 1. 24-Danny Martin Jr[1]; 2. 3A-AJ Maddox[2]; 3. 14-Tyler Clem[6]; 4. 83-Mark Ruel Jr[7]; 5. 3-Dennis Misuraca[11]; 6. 34-Darren Orth[13]; 7. (DNF) 116-Nick Snyder[9]; 8. (DNF) 22-Shawn Murray[10]; 9. (DNF) 43M-Mark Smith[3]; 10. (DNF) 43-Terry Witherspoon[4]; 11. (DNF) 20C-Matt Kurtz[17]; 12. (DNF) 97M-Austin Martin[8]; 13. (DNF) 1NY-Mark Reynolds[14]; 14. (DNF) 9D-Steve Diamond Jr[15]; 15. (DNF) 5-Hayden Campbell[5]; 16. (DNF) 99-Tanner Witherspoon[12]; 17. (DNS) G6-Brandon Grubaugh 12/1

Photos)Shots by Steve Lafond from USAC WC at Ventura CA Turkey Night are in SpeedShotz 12/1
2:00pm
PRESS....
Thursday November 30th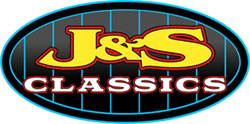 Attitude is a little thing that makes a big difference. Winston Churchill
5:00pm
PRESS....
Wednesday November 29th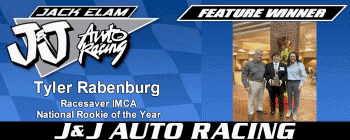 Anger is a killing thing: it kills the man who angers, for each rage leaves him less than he had been before - it takes something from him. Louis L'Amour
4:00pm
PRESS....
IRA)We are proud to announce in conjunction with Road America that our annual "Road America Challenge Featuring the Bumper to Bumper IRA Sprint Series" will be back at Plymouth Dirt Track Racing on June 8th 2024. This will take place during Indy Car weekend which will be an exciting change for all parties involved. Please keep an eye out for more details to be released as we move closer to race season and the release of our full schedule. 11/29

ASCS)The first ASCS Regional Tour to release its 2024 lineup of events, the ASCS Gulf South Region presented by Pipeline+MD is looking at a 23-race lineup in the tour's first full season since 2019. ASCS 11/29

USAC)Pennsylvania has long been a hotbed for some of the finest open wheel dirt track racers in the United States of America. Gavin Miller of Allentown, Pa. is among the new breed who struck a chord on the USAC NOS Energy Drink Midget National Championship trail in 2023. His efforts earned him Max Papis Innovations Bob Stroud USAC National Midget Rookie of the Year honors for his efforts in the seat of the Eibach Springs – TRD/LynK/Speedway Toyota for the famed Keith Kunz/Curb-Agajanian Motorsports team. USAC11/29

High Limit)The inaugural visit of the High Limit Racing series is scheduled for Wed. Aug. 28 at Grays Harbor Raceway in Elma, WA. & Aug. 29-31 at Skagit Speedway in Burl. WA 11/29

Alex Pokorski)In his fourth overall and second full-time season behind the wheel of a 360 Sprint Car, Alex Pokorski firmly established himself as a consistently strong, top-flight competitor in the Akright Auto Midwest Sprint Car Association and Plymouth Dirt Track Racing 360 Sprint Car competition throughout the 2023 campaign. Press Releases 11/29

Eddie Tafoya Jr)Nine months after he began his 2023 racing season with the USAC National Sprint Car Series in Florida, Eddie Tafoya Jr. concluded the year at last Saturday's Turkey Night Grand Prix at the Ventura Raceway. Unfortunately, the results of the flat right rear sustained in the previous night's action handicapped him on Saturday night and he missed the transfer to the main by two spots.Press Releases 11/29

Davey Hamilton Sr)Davey Hamilton Sr. plans to return to his roots this weekend with his participation in the Speed Tour Supermodified portion of the 'RISK ON 360 Open Wheel Showdown'. He had originally planned on competing in the sprint car portion of the event as well, but his Kirk Morgan Racing team ran short on time getting a second car ready. So now his focus will be on Supermodifieds. Press Releases 11/29

World of Outlaws)Continuing to chase a dream, Logan Schuchart will return to the World of Outlaws NOS Energy Drink Sprint Car tour in 2024 with Shark Racing. The Hanover, PA native heads into his 11th season with The Greatest Show on Dirt searching for the elusive World of Outlaws title he's heard about since he was young. World of Outlaws11/29

World of Outlaws)Sheldon Haudenschild Ready for Eighth World of Outlaws Season in 2024. The Wooster, OH native will head into next year hoping to bounce back
For the eighth consecutive year, Sheldon Haudenschild will be on the World of Outlaws NOS Energy Drink Sprint Car tour. The always exciting wheelman will be aboard the Stenhouse Jr./Marshall Racing #17 machine in 2024, marking his seventh straight year in the ride with The Greatest Show on Dirt. World of Outlaws 11/29

Port Royal Speedway is off the World of Outlaws Sprint Car and Late Model schedule in 2024. Posted on http://SprintCarUnlimited.com 11/29
Tuesday November 28th
I had a friend who was a clown. When he died, all his friends went to the funeral in one car. Steven Wright
1:00pm
PRESS....
Monday November 27th
There's nothing I believe in more strongly than getting young people interested in science and engineering, for a better tomorrow, for all humankind. Bill Nye
12:30pm
PRESS....
USAC)Kyle Cummins, one of the premier drivers on the USAC AMSOIL Sprint Car National Championship tour, will compete on the full schedule in 2024 with the newly established Petty Performance Racing team. The Princeton, Ind. driver will kick off the upcoming season in a ride owned by Jerry Petty of Litchfield Park, Ariz., CEO of Avanti Windows & Doors LLC which sponsored Cummins sprint car ride throughout the 2023 campaign.USAC11/27

Gio Scelzi)Hot Sauce is ready for a sophomore surge in 2024.After a historic rookie season in 2023, Gio Scelzi is officially set for his second World of Outlaws Nos Energy Drink Sprint Car campaign aboard the KCP Racing #18 next year. 11/27

Don Mack)Minnesota sprint car driver Don Mack passed away at 84. More about Don Mack http://www.rivercitiesspeedway.com/ 11/27

USAC East Coast)We are excited to announce that we will head north again into New York in 2023, with the first running for the series at the Outlaw Speedway in Dundee NY. See you in September. 11/27

Outlaw Speedway NY)ESS will have four shows at Outlaw Speedway in 2024 and High Limit will be at Outlaw on Thursday May 16th. 11/27

Sprintcar Speedweek AU)After making his Australian Sprintcar debut during the 2022/23 edition of the Clay-Per-View Speedweek Series Waco, Texas teenager Chase Randall will return this Summer to contest the five-night tournament that will begin at the Murray Machining and Sheds Murray Bridge Speedway on Boxing Day. Press Releases 11/27
Sunday November 26th
1:00am
RESULTS....
USAC)Kyle Larson has few equals when it comes to Turkey Night Grand Prix success over the years, and on Saturday night at California's Ventura Raceway, that fact remained true to form. The Elk Grove, Calif. native punctuated the 2023 USAC NOS Energy Drink Midget National Championship season by becoming just the second driver in the 82-year history of the ARP Turkey Night Grand Prix Presented by the West Coast Stock Car/Motorsports Hall of Fame to win the famed race at least four times. Ron Shuman maintains the all-time record of eight Turkey Night victories between 1979-1993. USAC11/26
Saturday November 25th
11:00pm
RESULTS....
USAC)WC Sprints...1 #5T Ryan Timms 2 #51 Brody Fuson 3 #41 Ricky Lewis 4 #3X Max Adams 5 #3F Blake Bower 6 #32 TJ Smith 7 #21X Carson Macedo 8 #21 AJ Bender 9 #29T Ryan Timmons 10 #4J Charles Davis Jr. 11 #O Caleb Saiz 12 #3QC Michael Pombo 13 #44 Grant Sexton 14 #9 Cole Wakim 15 #20 Shon Deskins 16 #14 Mariah Ede 17 #39 Kyle Edwards 18 #18 David Gasper 19 #73C Logan Calderwood 20 #25 Chase Johnson 21 #38S Davey Pombo Jr 22 #63D Jon DeWees USAC11/25
1:50pm
PRESS....
Utica Rome Speedway NY)A 'High Limit' Weekend. Brad Sweet and Kyle Larson – in conjunction with FloRacing – will bring the newly revamped 'High Limit Racing' 410 Sprint Car Series to both Utica-Rome Speedway in Vernon, N.Y., and Fonda Speedway in Fonda, N.Y., Friday, May 17 and Saturday, May 18, respectively. Both events will feature the nation's premier Sprint Car division – the 410s – in conjunction with the big-block/small-block Modifieds, a quick-hitting two-division, double-headline program. Press Releases 11/25

RPM Workshops)Following the 50th Annual RPM Workshops and meetings with promoters in regard to how they see the future of the Workshops progressing, RPM and current website partner MyRacePass management agreed to grow their partnership with the introduction of several key elements that will be a part of the RPM Workshops going forward beginning with the 51st annual RPM@Reno Western Workshops. Press Releases 11/25

Eddie Tafoya Jr)Eddie Tafoya Jr. returned to the Ventura Raceway for the first time in a year and a half on Friday night for the sprint car portion of the 82nd running of the Turkey Night Grand Prix. After an impressive win in his heat race, Tafoya was knocked out of his qualifier with a flat left rear tire. Press Releases 11/25
Friday November 24th
My definition of an intellectual is someone who can listen to the William Tell Overture without thinking of the Lone Ranger. Billy Connolly
11:50pm
RESULTS....
USAC)Emerson Axsom led all drivers in Friday night's USAC NOS Energy Drink Midget National Championship practice at California's Ventura Raceway. The four practice sessions were used in preparation for Saturday night's 82nd running of the ARP Turkey Night Grand Prix Presented By the West Coast Stock Car/Motorsports Hall of Fame on November 25. USAC 11/24

USAC)USAC WEST COAST SPRINT CAR SERIES Ventura Raceway - Ventura, California – "ARP 82nd Running of the Turkey Night Grand Prix presented by the West Coast Stock Car Motorsports Hall of Fame" EXTREME MUFFLERS DASH: (15 laps) 1. Ryan Timms, 2. Chase Johnson, 3. Brody Fuson, 4. Blake Bower, 5. Cole Wakim, 6. Carson Macedo, 7. Ryan Timmons, 8. Max Adams, 9. Charles Davis Jr., 10. Ricky Lewis. NT.USAC 11/24
1:00pm
PRESS....
Thursday November 23rd
Happy Thanksgiving
1:00am
RESULTS....
USAC)As if Logan Seavey's USAC NOS Energy Drink Midget National Championship season couldn't get any better, the newly-crowned 2023 series titlist added another victory to his credit for good measure on night two of Midget Madness on Wednesday at California's Merced Speedway.USAC 11/23

Merced Speedway CA)360 A Feature 1 (30 Laps): 1. 5T-Ryan Timms[1]; 2. 83T-Tanner Carrick[3]; 3. 21X-Gauge Garcia[2]; 4. 41-Dominic Scelzi[5]; 5. 5V-Colby Copeland[4]; 6. 4J-Chase Johnson[7]; 7. 46JR-Joel Myers Jr[15]; 8. 10-Dominic Gorden[6]; 9. 38-Colby Johnson[9]; 10. 21T-Cole Macedo[8]; 11. 14-Mariah Ede[16]; 12. X-Dylan Harris[20]; 13. 16A-Logan Seavey[17]; 14. 77-Ryan Lippincott[14]; 15. 88A-Joey Ancona[12]; 16. 15-Cody Key[18]; 17. 4-Tuesday Calderwood[19]; 18. 14T-Tim Estenson[10]; 19. 25S-Seth Standley[11]; 20. 54S-Drake Standley[13] 11/23
Tuesday November 21st
If you wouldn't write it and sign it, don't say it. Earl Wilson
11:50pm
RESULTS....
USAC)After what transpired during his most recent visit to California's Merced Speedway last November, Spencer Bayston felt he had some unfinished business to attend to. At the conclusion of 30 laps during Tuesday night's USAC NOS Energy Drink Midget National Championship return to the high-banked 1/4-mile dirt oval, the Lebanon, Ind. racer put the finishing touches on the task that had eluded him a full year ago at the very same venue.USAC11/21
3:30pm
PRESS....