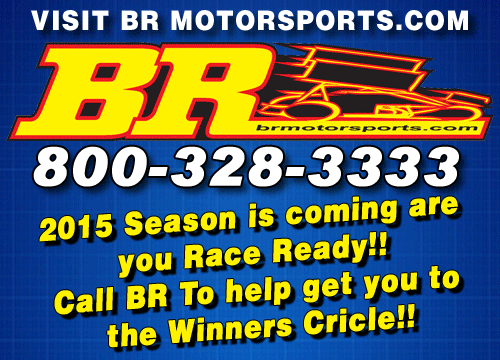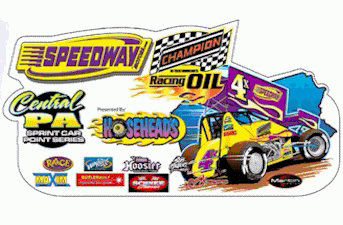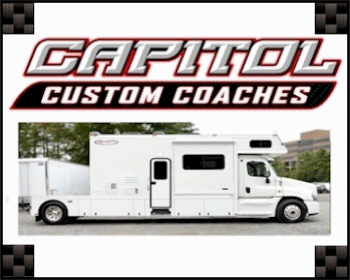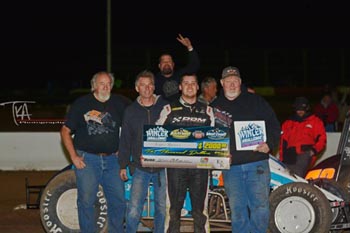 Ryan Bernal and crew enjoy E&K Winter Challenge victory lane after topping Saturday night's 30-lap USAC Southwest vs. USAC West Coast Sprint Car feature at Canyon Speedway Park in Peoria, AZ. Terry Shaw
Latest News and Race Results
If you don't see it here yet, check the Message Board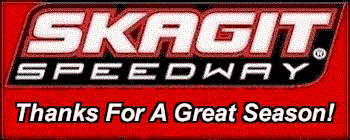 Wednesday January 28th 2015

"Racing is my business, and I look forward to building on the All Star Series' already impressive legacy by taking it to a new level of success and sustainability." Tony Stewart
1:45pm
PRESS...
Sanctions/Drivers/Tracks
All Stars)Motorsports entrepreneur Tony Stewart has agreed to terms with Guy Webb, owner of the All Star Circuit of Champions Sprint Car Series, to become the sole owner of the original winged sprint car tour. The All Star Circuit of Champions Sprint Car Series is one of the oldest traveling sprint car organizations and is a staple of grassroots, open-wheel racing. The transaction between Webb and Stewart will proceed immediately. All Stars 1/28
NWWT)2015 will see the Northwest Wingless Tour in action for the seventh season. The tour will compete in nine races at four different race tracks in the Pacific Northwest states of Oregon and Washington. Since the series' inception in 2009 there has yet to be a repeat champion but 2015 just might see that streak come to an end. A complete schedule is listed below this story but please note that it is tentative and subject to change. Press Releases1/28
NSL)The National Sprint League welcomes Diversified Machine, Inc. (DMI) as an official heat sponsor for the 2015 season! The NSL member who wins the DMI heat race of the night will receive a $100 gift certificate from DMI. The NSL currently has twenty-eight races scheduled in seven states in the Midwest. Founded by Big Game Treestands' Tod Quiring, NSL member drivers will be competing for a $350,000 point fund. National Sprint League 1/28
Danny Holtgraver)Danny Holtgraver of Pittsburgh, Pennsylvania will end his first-ever trip to Australia this Friday and Saturday, January 30th & 31st with a pair of high-profile sprint car events. The former Lernerville Speedway track champion will once again join the World Series Sprintcars on Friday night, January 30th, all before participating in the 'George Tatnell Cup' on Saturday, January 31st. Holtgraver will hunt for a career-first victory on foreign soil. Press Releases1/28
J&J Auto Racing)Jake Beard-Miller continued J&J Auto Racing's early 2015 success by scoring another Sprint car victory at Perth Motorplex last weekend. Beard-Miller piloted his No. 32w J&J to victory in the TW Mechanical 360 division. Beard-Miller competed in both the AHG Sprintcar Series 410 and TW Mechanical 360 division. After setting fast time in the 410, the team suffered a motor issue. In the 360 car, Beard-Miller finished first and second in heat race action before racing to victory in the main event to score his fifth of the campaign. "What a great team effort by my team," said Beard-Miller. "I can't thank my sponsors and girlfriend enough."1/28
Oswego Speedway NY)With the calendar now officially reading 2015, several Oswego Speedway partner renewals continue to roll in as the days tick closer to the 65th annual opening night at the Steel Palace on Saturday, May 9. Oswego Health, Johnston's Propane Service, Knights Inn Oswego, Butler Disposal Systems, and Longley Bros. Dodge are the latest to renew their partnerships with the Speedway heading to the new season. Press Releases1/28
Atlantic City NJ)Despite some region wide weather irritations caused by Winter Storm Juno, all systems are go and on schedule for more than 200 race teams and thousands of fans heading to this year's NAPA KNOW HOW Racing Weekend inside the cavernous Atlantic City Boardwalk Hall. Press Releases1/28
Sammy Walsh)Despite not making the feature race of the Grand Annual Classic, Sammy Walsh still managed to impress throughout the weekend at Warrnambool's Premier Speedway. On the final night, Walsh retired from the B main while running seventh shortly before the lengthy rain delay, which forfeited the opportunity to qualify into the Grand Annual Classic deciding feature race. Press Releases1/28
Grant Anderson)To say that Grant Anderson was rapt with his podium finish in last weekend's Grand Annual Classic at Warrnambool's Premier Speedway would be a rather large understatement. In what is regarded as the biggest Sprintcar event in Australia, Anderson managed to finish third behind winner Kyle Hirst and second placed Brooke Tatnell. Press Releases1/28
NSW Wingless)The NSW Wingless Sprints return in big numbers for the tenth round of the Aussie Forklift Repairs and Fruitwheels Refrigerated Transport Club Championship this Saturday night, January 31 at Valvoline Raceway. All drivers will be very eager to score valuable points as an A-Main hasn't been run since January 3 because of inclement weather. Press Releases1/28
SANSW)The fifteenth round of the Sprintcar Track Championship will be contested at Valvoline Raceway this Saturday night, January 31. After a busy international period that concluded a fortnight ago with the running of the Scott Darley Challenge, drivers will now focus back on the week to week fixtures that will see the 2014/15 season round out at the end of March. Press Releases1/28
Tuesday January 27th 2015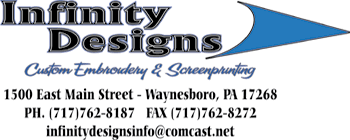 Anywhere you go in the world is what you make of it, not what you read in books. Alvin Lee
11:00pm
PRESS...
Sanctions/Drivers/Tracks
Brian Brown)The Brian Brown Racing Casey's General Stores/FVP #21 team is readying for the upcoming Ronald Laney Memorial at East Bay Raceway Park near Tampa, Florida February 19-21. They wrapped up the "Winter Heat" event earlier this month at Cocopah Speedway near Yuma, Arizona. The highlight was a Tuesday podium finish that saw a charge from 12th to third. Your first weekend in Yuma ended with a tough crash. You rebounded well the following Tuesday. Press Releases1/27
TJ Michael)T.J. Michael will be joined by crew chief Scott Bartson in the coming weeks. The duo will spend roughly one month together; tackling '305' sprint car events in the state of Texas. Bartson, a Fremont, Ohio native and former classmate of T.J.'s father Tim, will take charge of Michael's racing operation in Plano, Texas. T.J. Michael will launch his 2015 campaign during the 'Sprint Smackdown' at the Lonestar Speedway near Kilgore, Texas on Saturday, February 21st. Press Releases1/27
Sprintcar All Stars AU)BEST PRESENTED SPUD $1000 cash is up for grabs for the "Best Presented Spud" car at the Tyson Perez Memorial being held at Borderline Speedway on February 7 th . This is the 5 th running of this event and support for the event increases every year. "Last year we got some pretty cool paint jobs & decals on wings. Some guys go to a lot of effort to do something special for the event which is really cool." says Mandy Searle. "With the interest growing in designing tribute cars over the past couple of years we have had a couple of sponsors put up some serious money again and we are excited to see what the competitors come up with. I just wonder how hard it will be to decide the lucky winner." 1/27
I-30 Speedway AR)I-30 Speedway's Short Track Nationals. It's an event that race teams and race fans alike from all corners of the country eagerly anticipate each year. And this year is no different, with the 28th version of the premier 360-ci Sprint Car event in the country set for October 28-31, 2015. Press Releases1/27
2:30pm
PRESS...
Sanctions/Drivers/Tracks/Manufacturers
Monday January 26th 2015

It is not enough for me to win. My enemies must lose. David Merrick
11:40pm
PRESS...
Sanctions/Drivers/Tracks
Column)Hamilton Moves Forward With 2015 Plans for Florida King of the Wing Races by Richard Golardi Florida Open Wheel 1/26
Danny Reidy)Pleasing is the best way to describe Danny Reidy's 2015 Grand Annual Classic performance over the weekend at Warrnambool's Premier Speedway. After a 10th place finish in the Grand Annual Classic deciding feature race along with a fifth place finish in the preliminary feature race on the second night, Reidy was satisfied with how his weekend panned out amongst the 100-plus entries. Press Releases1/26
Premier Speedway AU)California's Kyle Hirst sped to victory in the 40-lap main event in the early hours of Monday morning to claim victory in the 43rd Lucas Oil Grand Annual Sprintcar Classic, smashing the 40-lap track record along the way. Hirst's race time on a heavy, locked down race track, which unfortunately endured a considerable amount of rain mid way through the first of two scheduled B-Main events, was 7:42.40 which eclipsed Kerry Madsen's time of 8:55.57 as set back in 2008. Press Releases1/26
Kerry Madsen)In what was the biggest week of the year in Australia Sprint Car Racing, Kerry Madsen and his Keneric Racing/American Racing team performed well, as Madsen picked up the King's Challenge last Thursday night before finishing fifth during the 43rd Lucas Oil Grand Annual Sprint Car Classic on Sunday night. Press Releases1/26
Sean Becker)With the 2015 season vastly approaching, Sean Becker is pleased to announce that he will team with Menne Motorsports, and owner Dan Menne, as well as longtime mechanic, Brian Cannon, and again go after the 2015 Silver Dollar Speedway track title. "I am very appreciative that Dan Menne has committed to go after the 2015 SDS championship again with me," Becker said. "We are excited to continue our relationship and are also very excited to bring Brian Cannon on board to add another element to our team." Press Releases1/26
Central PA Dirt Trackin')The 32nd edition of the Central PA Dirt Trackin' Show presented by Jack Giamblavo Family of Dealerships came to a close on Saturday, January 25 in the Memorial Hall at the York (PA) Fairgrounds. The 33rd edition will be held on Friday and Saturday, January 29 and 30, 2016. This show will not conflict with the annual AARN Motorsports show in Oaks, PA as it did this year. Press Releases1/26
Cottage Grove Speedway OR)Race fans that are excited to hear of the return of the World of Outlaws Sprint Car Series back to the Cottage Grove Speedway on Wednesday September 9th will be even more happy to know that tickets will go on sale on this Tuesday January 27th at 9:00 AM. After a year hiatus by the "Greatest Show On Dirt" teams and officials with the tour are extremely enthusiastic they are headed back to the historic 1/4-mile clay oval. Get your tickets soon because they will be selling fast. Press Releases1/26
Valvoline Raceway AU)After the always enormous Grand Annual Sprintcar Classic over the Australia Day weekend in Warrnambool Victoria the battle weary but courageous Parramatta Posse members return to home base Valvoline Raceway this Saturday night for Round 15 of the 22 round competition. Almost 20 of the 'Posse' competed over the three nights at Warrnambool plus the Avalon Raceway "President's Cup" in Geelong on Wednesday night and the "Kings Challenge" at Mt. Gambier and came away from the grueling week on the road with a variety of encouraging and personal best results. Press Releases1/26
USAC)Leading all 30-laps, Ryan Bernal of Hollister, California backed up Saturday's dramatic victory to claim his second straight win of the "E&K Winter Challenge." For Bernal, the $4,000 triumph at Kevin Montgomery's Canyon Speedway Park was his fourth career USAC SouthWest Sprint Car feature win. "The People's Champion" Dave Darland, "Chargin" Charles Davis Jr., Brady Bacon, and R.J. Johnson followed Ryan to the checkered flags. USAC1/26
Perris Auto Speedway CA)Promoter Don Kazarian has announced that in honor of the 20th season opener at Perris Auto Speedway on Saturday, March 7th, adult fans will receive a 20% discount that night lowering their ticket price to $20.00. On the track the action will be supplied by the Amsoil USAC/CRA Sprint Cars, PAS Senior Sprints and the PAS Young Gun Sprint Cars in the annual Sokola Shootout. Gates will open at 5:00 PM with racing at 7:00. Press Releases1/26
World of Outlaws)The World of Outlaws Sprint Car Series will make its inaugural appearance at historic Plymouth (Ind.) Speedway this season. The addition of Plymouth, and two other schedule adjustments, sets the tour for 2015. DIRT/World of Outlaws 1/26
2:00pm
PRESS...
Sanctions
USAC)The 4th Annual E & K "Winter Challenge" concludes this weekend with a pair of events at USA Raceway in Tucson, Ariz. Races are scheduled Friday and Saturday nights at the 3/8-mile dirt oval. Dave Darland enters the final two "Winter Challenge" events with a 10-point lead over Brady Bacon in the series points after scoring a third and a pair of seconds in last week's three openers at Canyon Speedway Park in Peoria, Ariz. USAC1/26
WAR)Chris Parkinson has been crowned the 2014 champion of the WAR Series! At the 2014 championship banquet where over $18,000 dollars was given away was capped by a very emotional Parkinson's speech where he thanked his crew and father then went on to talk about loosing on of his crew members over the holidays saying "if it wasn't for these guys putting in the work none of this would be possible." Press Releases1/26
PennLive)Mark Coldren doesn't have the free time to race a Sprint Car every week. It's too much effort with all of his commitments. His professional and personal life have changed. Water Treatment by Design — Coldren's business — is booming. On the home front, he has two new additions to the family in the form of twins.http://www.pennlive.com/ 1/26
1:45am
RESULTS...
USAC)USAC SOUTHWEST/WEST COAST SPECIAL EVENT SPRINT RACE RESULTS: January 25, 2015 – Peoria, Arizona – Canyon Speedway Park – "2015 E&K Winter Challenge" FEATURE: (30 laps) 1. Ryan Bernal, 2. Dave Darland, 3. Charles Davis Jr., 4. Brady Bacon, 5. R.J. Johnson, 6. Dalten Gabbard, 7. Mike Martin, 8. Stevie Sussex (#21AZ Burkhart), 9. Matt Lundy, 10. Rick Ziehl,USAC1/26
Canyon Speedway Park AZ)After winning by mere inches the previous night, Ryan Bernal left little doubt about Sunday's outcome by wiring the USAC Southwest vs. USAC West Coast Sprint Car field in Sunday night's 30-lap feature at Canyon Speedway. Bernal gunned into the lead at the outset of the E&K Winter Challenge Round Three feature and led all the way aboard the Tri-L Mandarin Ranch entry to take the $4,000 winner's share. Race Results 1/26
PRESS...
Tracks
PPB Motorsports 2015)Shelby Harper a 22 year old beauty from Milford, N.J, who is a bodybuilder, is a hair stylist and races 600cc Micro Sprints, was named Ms. Motorsports 2015 Saturday night at the 30th Annual Pioneer Pole Buildings Motorsports 2015 Presented by Sunoco Race Fuels Distributed by Insinger Performance Race Car & Trade Show held at the Greater Philadelphia Expo Center in Oaks, Pa Friday through Sunday. Press Releases1/26
Sunday January 25th 2015
After two thousand came two thousand and one
To be the new champions, we were there for to run
From springtime in Arizona, 'til the fall in Monterey
And the raceways were the battlefields and we fought 'em all the way
Mark Knopfler - Speedway At Nazareth
4:00pm
PRESS...
Tracks
3:00am
RESULTS...
USAC)In one of the closest finishes in the history of Canyon Speedway Park, Ryan Bernal of Hollister, California emerged victorious in Saturday's "Winter Challenge" main event. Charging from the tenth staring spot, Bernal powered to a photo finish with "The People's Champion" Dave Darland at the checkered flags. With transponders registering a .005 victory for Ryan, the $2,000 triumph was his third career USAC SouthWest win. Darland, R.J. Johnson, Brady Bacon, and "Chargin" Charles Davis Jr. rounded out the top-five drivers as the third round of the Winter Challenge continues tonight. USAC1/25
Canyon Speedway Park AZ)The term "narrowest of margins" doesn't do it justice. "It" being the finish of Saturday night's 30-lap USAC Southwest vs. USAC West Coast Sprint Car feature event, as Hollister, California's Ryan Bernal edged Dave Darland at the line by just .005 seconds for the $2,000 winner's share in Round Two of the E&K Winter Challenge at Canyon Speedway Park. Race Results 1/25
Saturday January 24th 2015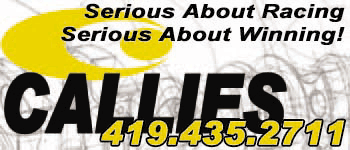 I don't care about the rules. In fact, if I don't break the rules at least 10 times in every song then I'm not doing my job properly. Jeff Beck
3:30pm
RESULTS...
AHG Series)IT'S been a long time between drinks but Jamie Maiolo finally got to stand on the top step of the podium when he won round 10 of the AHG Sprintcar Series at the Perth Motorplex on Saturday night. Maiolo won the 25-lap final from Cameron Gessner and Shaun Bradford but up until the last lap it looked like he was going to finish second to polesitter David Priolo who led for most of the event. Race Results 1/24
Premier Speedway AU)Current Australian Champion David Murcott has emerged as the dominant driver of Classic week, with the pilot of the Horrell Motorsport Q83 taking the win on night number two of the 43rd Lucas Oil Grand Annual Sprintcar Classic. On a track that was the polar opposite to night one, the action came thick and fast, with the final containing a number of incidents, none more so than in turn four when a spinning Ryan Jones was collected by Luke Dillon and Jac Haudenschild just moments after Dillon had taken the race lead away from Murcott in lapped traffic. Race Results 1/24
Canyon Speedway Park AZ)This year's edition of the E&K Winter Challenge opened in much the same fashion as last year's Winter Challenge with Broken Arrow, OK, native Brady Bacon parked in USAC Southwest vs. USAC West Coast Sprint Car victory lane at Canyon Speedway Park at the end of the night. This time, the reigning USAC Sprint Car champion picked up Friday's $2,000 winner's share in the 30-lap main event aboard the Josh Ford Motorsports No. 73 entry. Race Results 1/24
PRESS...
Drivers/Manufacturers
Sprint Car News)A new driver profile is now posted on AJ FLICK, Western Pennsylvania's top rookie of 2014 http://www.sprintcarnews.com/1/24
CRASH PAD)Now is the time to think about adding a CRASH PAD to your seat for next year. Get one now so that you can adjust your seat as needed to make up for the thickness of the material. To Reduce the Risk of Spinal Injury, the thicker the Pad the better. The CRASH PAD thickness is always adjustable so you can get the feel you like. THE LAWS of physics require that there must be Compressible Space under your butt with the Right Resistance to absorb impact and slow your downward motion in a crash. The CRASH PAD has the Right Stuff that tested best by the US Military. Find more information, order online or find a dealer at www.802solutions.com. 1/24
Friday January 23rd 2015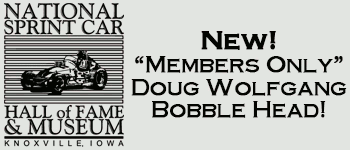 Change is inevitable - except from a vending machine Robert C Gallagher
11:45pm
RESULTS...
USAC SW/WC)Brady Bacon wins night 1 of Winter Challenge at Canyon Speedway Park AZ. 1 3 73 Brady Bacon 2 4 51 RJ Johnson 3 9 16B Dave Darland 4 7 50 Charles Davis Jr 5 14 21AZ Steve Sussex 6 1 16 Mike Martin 7 8 74 Rick Ziehl 8 13 19 Andy Reinbold 9 11 55NM 10 5 77 Dalten Gabbard 11 2 12 Josh Pelkey 12 6 56 Ryan Bernal 13 12 20X Shon Deskins 14 10 13 Dennis Giles USAC1/23
Premier Speedway AU)Brooke Tatnell tamed the high banks of Sungold Stadium, Premier Speedway, Warrnambool to claim night one honors in what was a non-stop 30 lap feature event on night one of the 43rdLucas Oil Grand Annual Sprintcar Classic. The three time Classic Champion started from position three behind pole sitter Ian Madsen and Tasmanian young gun Callum Zizek who gave car owner Darren Goodyer a two pronged front row assault in a dream result. Race Results 1/23
PRESS...
Drivers/Tracks
Tribute To Trostle)Pennsylvania sprint car ace Lynn Paxton will join Tim Green, Shane Carson, and Doug Wolfgang as special guests for the January 31 Tribute to Trostle event at Knoxville Raceway. The celebration of the career of the Hall of Fame sprint car builder and owner will benefit his medical expenses. Paxton never drove for Trostle, but he raced against him and many of his drivers. They became good friends over the years and are fellow inductees in the National Sprint Car Hall of Fame. Paxton has been a force behind the opening and expansion of the Eastern Museum of Motor Racing. He and Trostle share a passion for restoring vintage sprint cars and preserving racing history. Press Releases1/23
Joey Saldana)Dan Motter is upping the ante and building his Motter Equipment HE&M Saw Beltline Body Shop team's arsenal to tackle the Pennsylvania Posse on their home turf during the 2015 World of Outlaws season. "We are proud to announce that Randy Wolfe, from Mechanicsburg, Pa., is joining our team as crew chief," said Motter. "It didn't happen by design, but as it turns out, our whole team now is from Pennsylvania. With the addition of Randy, the excitement level within our team has hit the rev limiter." Press Releases1/23
Thursday January 22nd 2015
There is no 'i' in team but there is in win. Michael Jordan
10:45pm
PRESS...
Drivers/Sanctions/Tracks
ASCS Warrior)The Speedway Motors ASCS Warrior Region has released their 2015 lineup with events at nine Missouri ovals for the series 16th season of competition, and fifth under the ASCS banner. Valley Speedway in Grain Valley, Mo. will kick off the 2015 season on Saturday, April 25 for the series lone visit to the one-third mile oval. ASCS 1/22
HECKMAN TREE FARM RACING) CHAMBERSBURG, PA -- After careful consideration and conversation with current driver, Doug Esh, Heckman Tree Farm Racing has decided to not race the upcoming 2015 season. Owners, Gary and Linda Heckman, along with son, Michael, have decided to take the year off to determine the impact and importance of not racing now that both Gary and Linda have retired. We wish Doug success in whatever direction he chooses to pursue and thank him for a successful 2014 season. We also wish to thank all of our sponsors for their support over the past several years. Racing has been part of our lives since the year 2000 and making this decision has not been easy, but we would like to look at other options to spend our summer weekends.1/22
Column)Richard Golardi has an interview with Davey Hamilton about Florida pavement sprint car racing in Florida Open Wheel 1/22
OCRS)To say the past few racing seasons have seen the AmeriFlex Hose & Accessories / Oil Capital Racing Series gain steady growth one step at a time would be a fair and accurate account of what the regional sprint car series has encountered. There have been added racetracks, new sponsors, new fans and special programs for the race teams along with a steady dose of public relations work to gain additional notoriety within the motorsports fraternity. OCRS 1/22
PPB Motorsports 2015)The aisleways are humming, the loading docks are crammed, and the pace is frenetic from wall to wall inside the giant Greater Philadelphia Expo Center in Oaks, Pa., as more than 250 racing vehicles, from drag racing cars to dirt track machines, hundreds of hard parts manufacturers, from engine builders to dzus button purveyors, and dozens of race track promoters and racing series entrepreneurs find their ways to their portion of the 250,000 square feet of show space at the 30th Anniversary Pioneer Pole Buildings Motorsports 2015 Presented by Sunoco Race Fuels Distributed by Insinger Performance Race Car and Trade Show.Press Releases1/22
Team ILP)A public relations program is an invaluable tool for every race team. Now is a great time to incorporate a PR package into your racing program with the 2015 season already underway. Inside Line Promotions is offering unique press release specials for 2015. In addition to the option of purchasing single press releases, Team ILP clients can take advantage of receiving free press releases via a package deal. Press Releases1/22
Wednesday January 21st 2015
If you even dream of beating me you'd better wake up and apologize. Muhammad Ali
11:45pm
PRESS...
Drivers/Sanctions/Tracks
Tuesday January 20th 2015
Next in importance to having a good aim is to recognize when to pull the trigger. David Letterman
11:30pm
PRESS...
Drivers/Sanctions/Tracks
SpeedShotz)Loads of Saturday night Chili Bowl photos by Hein Brothers are in SpeedShotz1/20
Blake Skipper)It was a special weekend for Blake and the team at Blake Skipper Racing. Finally turning the corner on sorting out issues with the car, Blake did a great job to qualify from the B-Main to the 40 lap Scott Darley Challenge and register a 16th place finish in the A-Main. This was his best performance all season. Press Releases1/20
Jackson Delamont)Jackson Delamont scored a very impressive third place finish in the Scott Darley Challenge, held last weekend at Valvoline Raceway. Jackson drove a calculated race and in the middle stages of the 40 lap event, led for a number of laps before falling into the clutches of eventual winner Trevor Green and second placed Jamie Veal. Press Releases1/20
Central PA Dirt Trackin)The doors of the 2-day Central PA Dirt Trackin' Show presented by the Jack Giambalvo Family of Dealerships will swing open on Friday, January 23, 2015 to many race fans, drivers and supporters of local short track racing in the Central Pennsylvania area in York Memorial Hall Expo Center at the York Fairgrounds in York, Pennsylvania. Press Releases1/20
Sam Hafertepe Jr)Sam Hafertepe Jr. put together his most consistent Chili Bowl last weekend during his short career at the premier midget event. Hafertepe Jr. kicked off the 29th annual Lucas Oil Chili Bowl Nationals with preliminary action last Tuesday inside the River Spirit Expo Center, where he advanced from third place to win his heat race at the Tulsa Expo Raceway. Press Releases1/20
Tyson Hall)Tyson Hall learned many lessons last weekend during the 29th annual Lucas Oil Chili Bowl Nationals. Hall, who was driving a family midget for the first time at the prestigious event inside the River Spirit Expo Center, noted that he is looking to gain more experience when he returns next year. Press Releases1/20
Reading Race Reunion)The 30th Annual Berks-Schuylkill Oil Heat Alliance Association Reading Racing Reunion & Car Show, presented by Weichert Realtors Neighborhood One Action Track USA, will have a new face at the helm when the 2015 edition begins on February 22nd at the Fairgrounds Square Mall. Press Releases1/20
Column)Richard Golardi has the 2015 season at Bubba Raceway Park in Florida Open Wheel 1/20
Column)Pat & Bruce Eckel have notes from Michigan indoor racing inA Typical Weekend 1/20
ASCS)Combining the Smiley's Racing Products Lone Star and American Bank of Oklahoma Sooner Regions back into a single region, drivers across Texas and Oklahoma will embark on a tentative lineup of 32 races with the American Bank of Oklahoma ASCS Red River Region presented by Smiley's Racing Products.ASCS 1/20
ASCS Gulf South)The 2015 lineup for the Southern Trailer Works ASCS Gulf South Region presented by Griffith Truck and Equipment has been revealed with 18 events on the docket.ASCS 1/20
USAC)Champions of USAC's 2014 Western racing series will be celebrated February 7 at the annual Western "Night of Champions" at the Woodland Auto Display in Paso Robles, Calif. Housing a spectacular display of vintage motorsports vehicles and exhibits, the museum is housed at the Estrella Warbirds Museum located at the east end of Paso Robles. USAC 1/20
Oswego Speedway NY)Mike Bruce, a three time main event winner last season in Oswego Speedway's Pathfinder Bank Small Block Super division, will be making an appearance at the Oswego Alliance Church Community Center Pinewood Derby this Saturday, January 24. Press Releases1/20
Canyon Speedway Park AZ)The initial North American Sprint Car races of 2015 take place this weekend as Canyon Speedway Park hosts the initial three rounds of the E&K Winter Challenge. Following an open practice session at the 1/3-mile clay oval on Thursday evening from 6:00 p.m. to 9:00 p.m., Friday's card marks the first of the five race set featuring the USAC Southwest vs. USAC West Coast non-wing Sprint Cars. Press Releases1/20
2:00pm
PRESS...
Drivers/Sanctions
Monday January 19th 2015
USA Today has come out with a new survey - apparently, three out of every four people make up 75% of the population. David Letterman
11:15pm
PRESS...
Drivers/Sanctions/Manufacturers
2:30pm
RESULTS...
Sprintcar All Stars AU)Jimmy Gardiner made history last night winning the 5 th annual Mainline DynoLog Dynamometers All Star Challenge at Simpson Speedway. In what was certainly an action packed feature the race was declared on lap 30 out of 35 with damage to the catch fence which would have taken too long repair. V23 Jimmy Gardiner and SA83 Shannon Barry were dicing for the lead and as both tried to overtake a lap car Barry ended up riding the wall in Turn 3. Race Results 1/19
PRESS...
Drivers/Sanctions/Tracks/Manufacturers
USAC)The 4rd Annual "Winter Challenge" opens the next two weeks in Arizona as the 2015 USAC racing season gets under way with a flourish. The USAC West Coast and Southwest Sprint Cars will compete in five races at two Arizona dirt tracks to kick off the year. Races at Canyon Raceway Park in Peoria are slated this week (January 23-24-25) and Tucson's USA Raceway hosts the Jan. 30 and 31 events. USAC 1/19
USAC)One new date and a rescheduled date for 2015 capture the headlines as USAC's 2015 racing schedules continue to sport new looks. Race organizers Kevin and Tammy Gundaker are excited about the 2015 "Gold Crown Midget Nationals" at their Tri-City Speedway in Granite City, Ill. Their excitement stems from the move from October to the Labor Day weekend after weather adversely influenced the events in recent years. This year's Honda USAC National Midget races will occur on Friday and Saturday September 4 and 5. USAC 1/19
Jordan Weaver)This year is set up to be a big one for Jordan Weaver. Widow Wax has joined the team as a primary sponsor for Weaver, who will chase the Lucas Oil ASCS National Tour for the first time. "I've always wanted to do it and now that we have Widow Wax on board the time is right," she said. "We want to represent them well and the way to do that is to go on the ASCS National Tour." Press Releases1/19
MAV TV)Race fans wanting to get a racing-fix prior to the start of Florida Speedweeks will be able to do so when MAVTV airs coverage of the inaugural Winter Heat Showdown Feb. 5 and Feb. 12. SPEED SPORT Productions captured all of the action from five nights of 410 winged sprint car racing during the Winter Heat Showdown at Arizona's Cocopah Speedway and will present it as a pair of one-hour television shows recapping the action. Press Releases1/19
The Cushion)Just a week after making it official that they would broadcast the 43rd Lucas Oil Grand Annual Classic LIVE from Premier Speedway in Australia January 23rd-25th, the entire T2 Digital team is pleased to announce that they have reached an agreement to broadcast 9 races LIVE from the famed Lincoln Speedway in Pennsylvania in 2015 to go along with another full season at the Knoxville Raceway. Press Releases1/19
Tribute To Trostle)Saturday, January 31 will see two big events on the Marion County Fairgrounds in Knoxville, Iowa. The annual Open Wheel Swap Meet will take place at the Dyer-Hudson Hall from 9 a.m. to 1 p.m. That evening, will be a "Tribute to Trostle", a benefit to celebrate the racing career of National Sprint Car Hall of Fame and Knoxville Raceway Hall of Fame car owner, Bob Trostle. Press Releases1/19
Sammy Swindell)Sammy Swindell's return to a race car resulted in yet another win. Swindell, who hadn't competed since the famed Knoxville Nationals last August, powered to the Vacuworx Invitational Race of Champions last Tuesday to kick off the 29th annual Lucas Oil Chili Bowl Nationals at the Tulsa Expo Raceway inside the River Spirit Expo Center. Press Releases1/19
Oswego Speedway NY)A veteran of Supermodified and Small Block Super racing at Oswego Speedway, 2010 Pathfinder Bank SBS track champion Dave Cliff is looking to revive his Novelis Supermodified career at the Steel Palace in 2015, driving his family owned Gnomey Racing No. 06. Press Releases1/19
Port Royal Speedway PA)While finishing touches continue on the 2015 Port Royal Speedway slate of events, the season opener is set for Saturday, March 14 at 6 pm, featuring the 410 sprints and super late models. The sprint cars will compete for $3,500 to win in the opener while the super lates race for $2,000 to win. Central PA 1/19
Advanced Racing Suspensions congratulates Rico Abreu, and the entire Keith Kunz team for winning the Chili Bowl race on A.R.S. shocks. Rico also won the Wednesday night preliminary feature as did his team mate Kyle Larson on Tuesday night. Both drivers were equipped with the latest canister design rear shocks which provide maximum grip. A.R.S. shocks are totally designed and built in house, American -made with all-American components and materials. For more information on our complete line of winning shocks call (317) 271-7100, or at www.advancedracing.net. 1/19
Mercer Raceway Park PA)Mercer Raceway Park hosted the gala banquet and awards ceremony at the Normandy Banquet Center in Hermitage, PA, thus closing the books on the 2014 racing season. Points champions in the six Saturday Night Live! racing divisions were honored, along with some special recognitions being conferred. the tentative schedule was also released. Press Releases1/19
Sunday January 18th 2015
A wise man will make more opportunities than he finds. Sir Francis Bacon
2:40pm
RESULTS...
SANSW)Trevor Green took an emotional victory in the final night of the Scott Darley Challenge at Valvoline Raceway on Saturday night. Trevor used his front row starting spot and years of experience on dry, slick tracks to score the win and become a repeat winner of the prestigious race. It was a satisfying victory for the South Aussie who had had a season to forget up until last night. This win was well overdue and definitely needed, not only for Trevor, but for car owners Barry and Vivienne Lewis. Race Results 1/18
QSS SA)Last night veteran Jamie Cobby turned back the clock with a vintage display at Speedway City as he led all 25 laps to secure round 6 of the QSS SA Sprintcar Shootout Series. After qualifying in position two Cobby defeated pole sitter Luke Dillon in the drag race into turn one and that proved to be the race winning move as the race went flag to flag with Dillon holding on to finish second ahead of a fast finishing Ryan Jones who unfortunately lost a lot of time to leaders early in the race trying to get past Aiden Hall. Race Results 1/18
PRESS...
Drivers/Sanctions
Danny Holtgraver)Danny Holtgraver of Pittsburgh, Pennsylvania earned his fifth top-ten finish of his 2014/2015 Australian campaign on Saturday evening, January 17th at Sydney's Valvoline Raceway near Sydney, Australia. Holtgraver, who pilots the Reeve Kruck owned, Titan Garages and Carports, Titan Steel Buildings, Australian Roller Doors, no. Q36 sprinter, finished fourth after starting sixteenth in the 40-lap 'Scott Darley Challenge' finale at Valvoline. The fourth place performance is now Holtgraver's top accomplishment in Australia thus far. The former Lernerville Speedway track champion has now finished inside the top-five twice while 'Down Under.' Press Releases1/18
All Stars)One of America's oldest traveling sprint car organizations, the University of Northwestern Ohio All Star Circuit of Champions, will kick off their 2015 racing season with the traditional journey to sunny Florida. The UNOH All Star teams will battle during five events – all paying $5,000 to win and $400 to start the A-Main – at two tracks over eight days. All Stars 1/18
2:50am
RESULTS...
Lucas Oil Chili Bowl)Saturday night at the Chili Bowl was one for the record books, as California's Rico Abreu raced to his first triumph in the finale of the 29th annual Lucas Oil Chili Bowl Midget Nationals presented by General Tire, delivering car owner, Keith Kunz, his first Golden Driller since 2002. 29th Lucas Oil Chili Bowl Midget Nationals presented by General Tire Tulsa Expo Raceway - Tulsa, Okla. Saturday, January 17, 2015 A Feature (55 Laps): 1. 97-Rico Abreu[3]; 2. 39-Kevin Swindell[10]; 3. 71L-Damion Gardner[23]; 4. 67-Tanner Thorson[18]; 5. 1-Sammy Swindell[16]; 6. 21-Daryn Pittman[8]; 7. 71K-Kyle Larson[4]; 8. 15D-Andrew Deal[6]; 9. 5D-Zach Daum[20]; 10. 63-Bryan Clauson[2]; 11. 8K-Blake Hahn[15]; 12. 05-Brad Loyet[7]; 13. 5-Jerry Coons Jr[1]; 14. 7A-Darren Hagen[22]; 15. 2B-Ryan Bernal[17]; 16. 17C-Casey Shuman[25]; 17. 1ST-J.J. Yeley[12]; 18. 39B-Spencer Bayston[11]; 19. 63K-Chris Windom[5]; 20. 17RW-Dave Darland[24]; 21. 15X-Chad Boat[9]; 22. 5C-Colten Cottle[21]; 23. 71-Christopher Bell[14]; 24. 88B-Terry Babb[13] ASCS1/18
Valvoline Raceway AU)South Aussie Trevor Green was a jubilant back-to-back winner of the Scott Darley Challenge tonight after romping home with the $19,000 winner's cheque at Valvoline Raceway in the 40 lap A-Main in his new colour-schemed Natrad #11 Maxim. "Evergreen" led for much of the epic main event and almost succumbed to a sensational play for the top spot from Victorian Jamie Veal and NSW youngster Jackson Delamont in the last two laps. Race Results 1/18
SpeedShotz)Loads of Friday night Chili Bowl photos by Hein Brothers are in SpeedShotz1/18
Saturday January 17th 2015
Silence is golden when you can't think of a good answer. Muhammad Ali
3:00pm
PRESS...
Tracks/Sanctions/Manufacturers
2:00am
RESULTS...
Lucas Oil Chili Bowl)Friday 1/16....A Feature (25 Laps): 1. 63-Bryan Clauson[1]; 2. 21-Daryn Pittman[3]; 3. 15X-Chad Boat[8]; 4. 67-Tanner Thorson[18]; 5. 7A-Darren Hagen[12]; 6. 47X-Tim McCreadie[17]; 7. 3-Shane Cottle[7]; 8. 68-Ronnie Gardner[9]; 9. 21K-Cory Kruseman[5]; 10. 71L-Damion Gardner[4]; 11. 1JR-Stevie Sussex III[11]; 12. 17RW-Dave Darland[2]; 13. 4J-Tim Crawley[10]; 14. 17K-Alex Schutte[16]; 15. 37F-Hunter Schuerenberg[13]; 16. 57D-Daniel Robinson[23]; 17. 9D-Sean Dodenhoff[6]; 18. 51F-Mike Spencer[14]; 19. 85H-Shane Hollingsworth[22]; 20. 41-Jason Johnson[20]; 21. 82H-Mike Hess[21]; 22. 17J-Chase Johnson[15]; 23. 24X-Landon Simon[24]; 24. 35X-Frank Flud[19] ASCS1/17
SANSW)Kerry Madsen put on a display of brilliance to take the opening night A-Main of the Scott Darley Challenge at Valvoline Raceway tonight. Second to the line was Brad Sweet and third was James Thompson. What made it more special was the fact he had to do it the hard way and come from the C-Main onto the B-Main and lined up at the tail end of the A-Main. Race Results 1/17
Column)Richard Golardi has some Florida Speed Week possible plans in Florida Open Wheel 1/17
Friday January 16th 2015
I'll just tell you the way it is. You ask me what time it is and I'm gonna tell you how to build a clock. Dick Dale
2:15pm
RESULTS...
SpeedShotz)Thursday night Chili Bowl photos by Hein Brothers are in SpeedShotz1/16
Valvoline Raceway AU)Kerry Madsen was simply stunning in his come from behind win in the first night of the Scott Darley Challenge at Valvoline Raceway tonight. In front of his delighted hometown crowd Madsen put on a clinic to come from first the "C Main" then the "B Main" and eventually put his stamp on the 40 lap A-Main to pocket the $19,000 winner's purse. Race Results 1/16
PRESS...
Tracks/Sanctions
Sprint Car News)A new driver profile is posted on one of the Pa Posse's young guns; RYAN SMITH, Check it out http://www.sprintcarnews.com/1/16
Racin Boys)RacinBoys presented another top-notch evening for your viewing pleasure from inside the River Spirit Expo Center on Thursday as Jerry Coons Jr. stormed to the 29th annual Lucas Oil Chili Bowl Nationals Presented by General Tire preliminary victory. While Coons Jr. and runner-up Andrew Deal ran up front the entire race, four-time event champion Kevin Swindell and hot shoe Christopher Bell put on a show charging from Row 9 during the 25-lap feature. Swindell ended by capturing the third lock-in position - as well as the Hard Charger Award - into Saturday's main event. Press Releases1/16
Perris Auto Speedway CA)Just like Santa Claus, the World of Outlaws STP Sprint Cars will only be coming to the greater Los Angeles and San Diego area one time this year and that date is fast approaching. The annual "So Cal Showdown," will take place on April 18th at the famous Perris Auto Speedway in Riverside County. Back by popular demand from the fans, the world's fastest dirt track stars will be joined at the show by the Amsoil USAC/CRA Sprint Cars. Press Releases1/16
3:00am
RESULTS...
Lucas Oil Chili Bowl)Night three of the 29th annual Lucas Oil Chili Bowl Midget Nationals presented by General Tire saw one the Chili Bowl's veterans claim victory, as Jerry Coons, Jr. hustled the highline to his third career prelim night victory What will be the 16th A-Feature start for the Tucson, Ariz. native, this makes 12 consecutive years that Coons has made the cut for Saturday's A-Feature.ASCS1/16
PRESS...
NSCHOF)Jason Johnson of Eunice, Louisiana, was voted the 2014 "Driver of the Year" by the North American 360 Sprint Car Poll voting panel of media members, promoters, sanctioning officials and manufacturers for the sixth time. Johnson, the American Sprint Car Series (ASCS) national tour champion, earned eight (8) of the eighteen (18) first-place ballots cast in the year-end poll. Jason & Bobbi Johnson earned their fourth "Team of the Year" award as well. Press Releases1/16
SpeedShotz)Wednesday night Chili Bowl photos by Hein Brothers are in SpeedShotz1/15
Thursday January 15th 2015
This paperback is very interesting, but I find it will never replace a hardcover book - it makes a very poor doorstop. Alfred Hitchcock
10:15pm
PRESS...
Tracks/Sanctions/Drivers
3:15pm
PRESS...
Tracks/Sanctions
NSL)The National Sprint League and the Renegade Sprint Series are joining forces for a pair of weekends in 2015. The National Sprint League is headquartered in the Upper Midwest with approximately 30 races in seven states on its schedule. Based in Ohio, the Renegade Sprint Series has over 35 dates on its schedule for 2015. National Sprint League 1/15
PPB Motorsports 2015)The very popular Kenny Wallace, a veteran of 28-years of NASCAR racing and an entertaining FOX-TV personality, will be sharing his thoughts about auto racing promotions and taking questions from fans during a one-on-one session at the 30th Anniversary Pioneer Pole Buildings Motorsports 2015 Presented by Sunoco Race Fuels Distributed by Insinger Performance Race Car and Trade Show. The three day show takes place at the huge Greater Philadelphia Expo Center in Oaks, Pa and runs from Friday, January 23rd thru Sunday, January 25th. Press Releases1/15
Oswego Speedway NY)The Oswego Speedway Eagles Fan Club, a volunteer non-profit organization formed several years ago with the sole purpose and intent of supporting drivers and owners that compete at Oswego Speedway, is excited to announce a new cast of officers, signaling the continuation of the club in 2015. Press Releases1/15
ASCS Gulf South)ASCS Gulf South Sprint Car Series "Our 14th year on Tour" 2015 Schedule. ASCS1/15
Atlantic City NJ)The drama and excitement of watching and competing in professional auto racing events, indoors, in the dead of winter, is stimulating in and of itself. This year, attendees traveling to NAPA KNOW HOW Racing Weekend inside Atlantic City's Boardwalk Hall will have the added joy of filling up their gas tanks with gas in the range of $1.90 per gallon - more than a dollar a gallon cheaper than in past years. Press Releases1/15
Racin Boys)Another night of the 29th annual Lucas Oil Chili Bowl Nationals Presented by General Tire produced yet another driver eating the alphabet soup. RacinBoys captured all of the action as five-time event champion Sammy Swindell charged from the back to win a D Main, finished second in a C Main, claimed a B Main and placed fifth in the main event inside the River Spirit Expo Center. Press Releases1/15
3:00am
RESULTS...
Lucas Oil Chili Bowl)River Spirit Qualifying Night of the 29th annual Lucas Oil Chili Bowl Nationals presented by General Tire saw Keith Kunz Motorsports taking their second win in as many nights as California's Rico Abreu stormed to his first career Preliminary Night victory. Asked about his mindset in the late stages of the race, Abreu replied, "Don't crash. You get those lapped cars running side-by-side in front of you then all you worry about is the guy behind you running you down." ASCS1/15
PRESS...
Tracks/Drivers/Sanctions