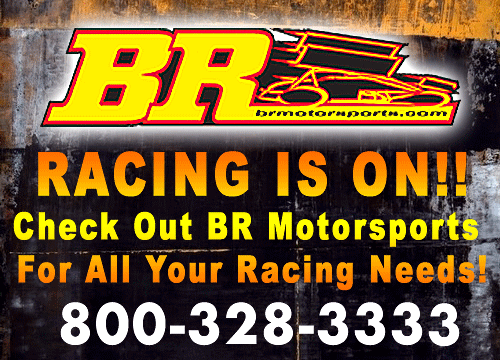 Coming Up:
3/24 Williams Grove
3/25 Lincoln & Port Royal
3/26 BAPS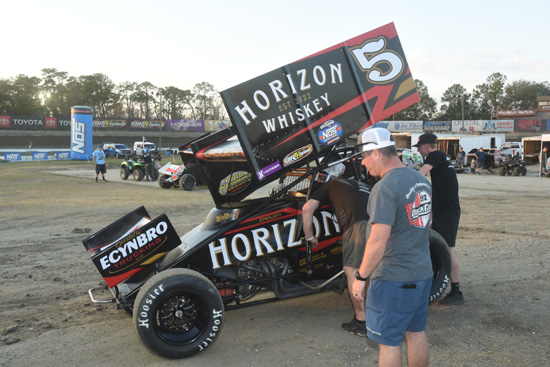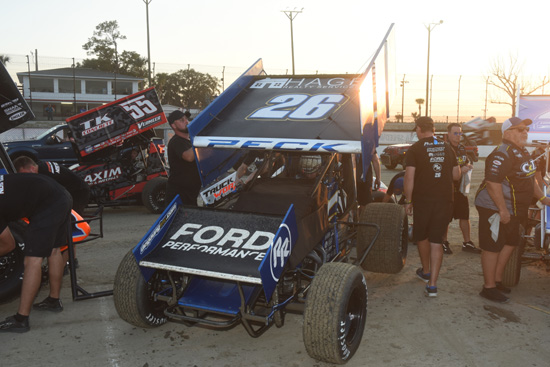 Rico Abreu wins Lincoln Speedway World of Outlaws Hosehead Photos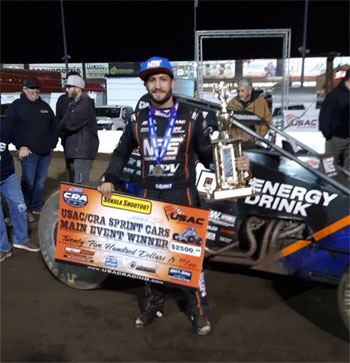 Justin Grant wins Perris Auto Speedway CA USAC CRA
.Latest News and Race Results
If you don't see it here yet, check the Message Board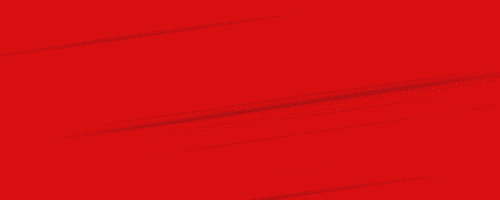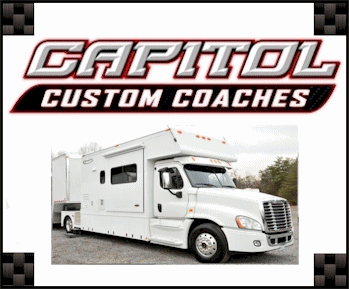 Monday March 20th

I was the happiest guy in the world when I was on the ice. You're being paid to play a game! That's pretty special. Bobby Orr
11:30pm
PRESS....
1:00pm
PRESS....
Column)Article and Photos from Richard Golardi: "Rebels Rule!" Florida Open Wheel 3/20

POWRi)Preserving the core of the seasonal-opening POWRi competition, the pivoted Tenth Annual Turnpike Challenge at Port City Raceway on March 23-25 rapidly approaches with extra incentives and added excitement. Staying at Port City Raceway for the three-day season send-off, practice will ignite the experience on Thursday, March 23rd followed by the first dual event of the season on Friday, March 24th, and Saturday, March 25th. Press Releases 3/20

US 36 Raceway MO)Time to kick off 2023 at US 36 Raceway with practice from 1pm to 5pmSaturday March 25th. Weatherman is looking like he will be nice to us as we are ready to see the dirt fly. Second practice for 2023 will be the following Saturday 04/01/2023 from 1pm to 5pm. Time to get the rust knocked off and the racing fever revived on the track the very best try to tame. April 7th the Mother of all Sprint Cars make their appearance on the High Banks of US 36 Raceway when we welcome the World of Outlaw Wing Sprints. Mark your calendar now and prepare to be wowed as these powerhouse sprints round the three eighths mile track at record speeds throwing caution in the wind. Joining the World of Outlaws will be the high flying, alcohol drinking, fire breathing USRA B-Mods creating excitement only they can provide. An event you don't want to miss, see yall there!3/20

500 Sprint Tour)Veteran campaigners in pavement sprint cars believe the 500 Sprint Car Tour is heading in the right direction. The 500 Sprint Car Tour presented by Auto Value Bumper to Bumper Part Stores is entering a second season with racing in Indiana, Michigan, Ohio and Tennessee. Press Releases 3/20

USAC WS)After wet grounds forced Bakersfield to cancel, the USAC Western States Midgets will make their first visit in series history at Antioch Speedway this Saturday, March 25th. Thanks to the generous sponsorship from Ken Graunstadt and Graunstadt Enterprises, the event is guaranteed to pay $1,750-to-win, $1,000-for-2nd, $750-for-3rd, $625-for-4th, and $500-for-5th. USAC 3/20

USAC)MPI Wheels, one of the leading designers and manufacturers of state of the art steering wheels used in various forms of motorsports, will reward USAC National racing's top Rookie drivers for their performances throughout the 2023 season. USAC's 2023 Rookie of the Year drivers in the AMSOIL Sprint Car National Championship, NOS Energy Drink Midget National Championship and Silver Crown National Championship will receive a custom trophy and custom steering wheel courtesy of Max Papis Innovations (MPI) during USAC's Night of Champions at the conclusion of the campaign in December. USAC 3/20

Premier Speedway AU)On his last visit to Sungold Stadium Premier Speedway Brock Hallett scored the biggest win of his career and his first at Premier Speedway. On Saturday night, Hallett chalked up another win to make it consecutive wins at the Wheelie Waste sponsored event, which was the penultimate round of the Total Tools Warrnambool Track Championship and Eureka Garages & Sheds Series. Press Releases 3/20

Donny Schatz)It was a roller coaster evening in the Pigeon Hills for Donny Schatz and Tony Stewart/Curb-Agajanian Racing, and despite a chaotic heat race that resulted in top wing damage from accidental contact by another competitor, the ten-time World of Outlaws Sprint Car Series champion persevered at the best of his ability, ultimately translating a provisional starting position into a 20th-place finish; Schatz started 29th on the Lincoln Speedway grid. Press Releases 3/20

Spencer Bayston)In all, it was a consistent evening in the Pigeon Hills for hometown Outlaws, Spencer Bayston and CJB Motorsports, ultimately just missing the Spring Showdown top-ten by one position after a sound preliminary effort. The Carlisle, Pennsylvania-based World of Outlaws Sprint Car Series program was supposed to compete on two occasions during the recent weekend, but Mother Nature stepped in and ruined the party at Williams Grove Speedway one night prior. Press Releases 3/20

Photos)Shots by Steve Koletar, Rick Rarer & Paul Arch from Lincoln Speedway World of Outlaws are in SpeedShotz 3/20
Sunday March 19th
We can't solve problems by using the same kind of thinking we used when we created them. Albert Einstein
1:00am
RESULTS....
Marysville Raceway CA)1 #55D Dawson Hammes 2 #88 Brad Bumgarner 3 #8JR Brian McGahan Jr. 4 #2 Wyatt Brown 5 #54 Carson Hall 6 #56C Carson Hammes 7 #24K Koa Crane 8 #57B Bobby Butler 9 #01 Nick Larsen 10 #45 Craig Swim 11 #71W Michael Wasina 12 #7H Jake Haulot 13 #15 Pat Harvey Jr. 14 #6W Billy Wallace 15 #2S Jayce Steinberg 3/19

Mohave Valley Raceway AZ)Western Midget Racing...A Feature 1 (25 Laps): 1. 4-Drake Edwards[4]; 2. 7-Isaiah Vasquez[6]; 3. 76-Nate Wait[14]; 4. 29-Cory Brown[5]; 5. 20-Kyle Hawse[12]; 6. 50S-Rocky Silva[16]; 7. 21-Brody Wake[9]; 8. 57-Kyle Huttenhow[1]; 9. 28-JR Wood[17]; 10. 31-Todd Hawse[13]; 11. 3AZ-Chloe High[10]; 12. 81K-Rickey Kinney Jr[18]; 13. 66-Darin Horton[22]; 14. 01-Nathan High[11]; 15. 33-Tyler High[8]; 16. 11-AJ Hernandez[2]; 17. 48-Gary DeWitt[20]; 18. 68-Gene Sigal[21]; 19. 96X-Logan Mitchell[7]; 20. 5S-Racin Silva[3]; 21. 42-Brian Corso[15]; 22. (DNS) 50K-Patrick Kop 3/19

USAC CRA)Regaining the lead from "The Pride of Garden Grove" Brody Roa on lap twenty-two, Justin Grant (Ione, California) won the "Sokola Shootout" at Perris Auto Speedway. Driving Matt Mitchell's #37 NOS Energy Drink / Channel Island Floor Coverings entry, the reigning AMSOIL USAC National Sprint Car Champion earned his eighth career AMSOIL USAC/CRA Sprint Car triumph over point leader Roa, Max Adams, "The Big Game Hunter" Austin Williams and Ricky Lewis.USAC 3/19

Maddington Toyota Series AU)James Inglis claimed Rd14 of the Maddington Toyota Sprintcar Series at the Perth Motorplex on Saturday night, his second feature race win of the season. And his victory over Daniel Harding and Brad Maiolo helped extend his lead in the 2022-23 championship with just four rounds remaining. Race Results 3/19

East Bay Raceway Park FL)The lights went out at East Bay Saturday night. They did not get the Top Gun Sprints honoring Jimmy Mingo in. They will run it April 22. 3/19

BAPS Motor Speedway PA)Super Sportsman A Feature 1 (25 Laps): 1. 75-Kenny Edkin[4]; 2. 30-Scott Dellinger[8]; 3. 35-John Edkin[9]; 4. 10-Troy Rhome[2]; 5. 5D-Luke Deatrick[5]; 6. 25-Tyler Wolford[7]; 7. 318-Devin Beidel[12]; 8. 9B-Blake Brooks[13]; 9. 6S-Shane McConnell[14]; 10. (DNF) 222-Jay Fannasy[1]; 11. (DNF) 3B-Mike Enders[3]; 12. (DNF) 7-Timmie Barrick[10]; 13. (DNF) 2M-Matt Ondek[11]; 14. (DNS) 88-Tony Jackson; 15. (DNS) 91-Lanny Hake 3/19

OCRS)Tulsa OK...A-Main (25 Laps): 1. 26M-Fred Mattox[2]; 2. 55-Johnny Kent[5]; 3. 29-Lane Goodman[4]; 4. 8R-Ryker Pace[3]; 5. 5-Joe Bob Lee[7]; 6. 31-Casey Wills[11]; 7. 55W-Danny Wood[16]; 8. 22M-Rees Moran[19]; 9. 38-Jimmy Forrester[6]; 10. 20S-Sheldon Barksdale[20]; 11. 7T-Landon Thompson[10]; 12. 88-Terry Easum[1]; 13. 22T-Frank Taft[17]; 14. 39-Kimberly Tyre[13]; 15. (DNF) 938-Bradley Fezard[9]; 16. (DNF) 55M-Corey McGehee[15]; 17. (DNF) 22C-Alex DeCamp[12]; 18. (DNF) 50Z-Zach Chappell[8]; 19. (DNF) 08E-Elizabeth Phillips[14]; 20. (DNF) 22RL-Gage Laney[18] 3/19

Placerville Speedway CA)Justin Sanders and Shane Golobic have been a part of some classic battles over the years in California and on opening night at Placerville Speedway, the pair provided the crowd on hand with a show they won't soon forget. At the end it was Sanders who came on top by just inches at the Ron Stahl checkered flag, following 25 hard fought laps of competition with the Thompson's Family of Dealerships Winged Sprint Cars. It marked the 22nd career Winged 360 triumph at Placerville Speedway for Sanders, giving him sole possession of ninth all-time. Race Results 3/19

Western Midget)Western Midget Racing makes its Mohave Valley Raceway debut on Saturday night with an increased purse, and has solidified a new business partnership for the series. Saturday's race will pay $600 to win and $350 for second place thanks to the growing fields supporting Western Midget Racing. Press Releases 3/19
Saturday March 18th

Step with care and great tact, and remember that Life's a Great Balancing Act. Dr. Seuss
9:00pm
RESULTS....
World of Outlaws)Rico Abreu made a powerful opening statement for his 2023 Sprint Car season. On a night that was all about World of Outlaws NOS Energy Drink Sprint Cars battling the PA Posse, it was a driver not fitting into either category coming out on top. Making his 2023 World of Outlaws NOS Energy Drink Sprint Car season debut, Abreu topped a thriller at Lincoln Speedway (Abbottstown, PA) on Saturday night in the Low-E Insulation Spring Showdown finale. The St. Helena, CA native outdueled four-time and defending Series champion, Brad Sweet, in the 35-lap Feature to take home the $10,000 check.World of Outlaws3/18

Photos)Pit Shots from Lincoln Speedway World of Outlaws today are in SpeedShotz 3/18
4:00pm
RESULTS....
Lincoln Speedway PA)World of Outlaws taking on the PA Posse for the first time in 2023 for $10,000 to win today! Hot laps at 5:00pm. If you can't be there in person watch on DIRTVision starting at 4:45pm. 3/18

Premier Speedway AU)1 #Q5 Brock Hallett 2 #V6 Cameron Waters 3 #T62 Tate Frost 4 #V71 Lachlan McHugh 5 #V60 Jordyn Charge 6 #NT25 Will Carroll 7 #V98 Peter Doukas 8 #V17 Dennis Jones 9 #V88 Jett Bell 10 #D7 Matthew Reed 11 #S27 Daniel Pestka 12 #V28 Andrew Hughes 13 #V2 Jordan Rae 14 #V49 Josh Buckingham 15 #V83 Chris Solomon 16 #V48 Adam King 17 #VA36 Ashley Cook 18 #V35 Jamie Veal 3/18

Perth Motorplex AU)1 #26 James Inglis 2 #22 Daniel Harding 3 #77 Bradley Maiolo 4 #11 Jason Kendrick 5 #79 Kris Coyle 6 #97 Mitchell Wormall 7 #2 Dayne Kingshott 8 #44 Ryan Lancaster 9 #14 Jason Pryde 10 #3 Callum Williamson 11 #25 Taylor Milling 12 #9 AJ Nash 13 #8 Andrew Priolo 14 #13 Myles Bolger 15 #21wx Troy Lawson 16 #10 Jeremy Hale 17 #17wa Tim King 18 #94 Matthew Cross 19 #24 Jack Williamson 20 #19 Trent Pigdon 21 #67 Jaydee Dack 22 #18 Kye Scroop 23 #99 Jamie Maiolo Speedcars...1 #4 Kaiden Manders 2 #17 Daniel Golding 3 #76 Patrick Watson 4 #9 Vaughan Manders 5 #15 Rob Golding 6 #73 Declan Minchin 7 #30 Aron Sharp 8 #32 Stuart Yates 9 #3 Nicholas Rowe 10 #71 Daniel Harding 11 #75 Joel Watson 12 #7 Tom Payet 13 #51 Beau Doyle 14 #89 Cory Smith 3/18

Gulf Western IO Speedway AU)1 #T 55 Jamie Bricknell 2 #T 15 Ethan Wyllie 3 #T 20 Tony Clasener 4 #T 45 Chad Gardner 5 #T 16 Adam Alexander 6 #T 73 Mathew Peck 7 #T 48 Nick Penno 8 #T 53 Jack Crossin 9 #T 25 Jarrod Kent 10 #T 9 Chris Johns 3/18

Eastern Creek Speedway AU)Speedcars...1 #N63 Mitch Brien 2 #N6 Matt Geering 3 #N97j Matthew Jackson 4 #N14 Nathan Smee 5 #N11 Jay Waugh 6 #N26 Jamie Hall 7 #N32 Daniel Paterson 8 #N62 Dan Biner 9 #N2z Alan Day 10 #N34 Jeffrey Burns 11 #N31 Ethan Brown 12 #N4 Daniel Phillips 3/18

East Bay Raceway Park FL)TOP GUN SPRINTS – Danny Martin Jr. (24), A.J. Maddox (3A), Tyler Clem (14c), Justin Webster (21), Luke Hill (41), Steve Diamond Jr. (20c), Joe Zuczek (50), Dustin Burtron (97), Danny Jones (14), Billy Bridges (11B), Austin Martin (97M), Nikki Green (3K), Bob Martin (10TRB), Brandon Grubaugh (G6), Billy Boyd (89), Steven Thomas (2T), Robbie Smith (6S), Shane Butler (14B), Andrew Griffin (32), Trey Meredith (11), Sport Allen (88), Bryan Riddle (2M), Garrett Green (82), Tyler Orzechowski (38). DNS – Troy Thompson (T15)3/18
Friday March 17th
I've heard there are troubles of more than one kind; some come from ahead, and some come from behind. But I've brought a big bat. I'm all ready, you see; now my troubles are going to have troubles with me! Dr. Seuss
11:30pm
PRESS....
2:30pm
PRESS....
Thursday March 16th

I've been in love with the same woman for forty-one years. If my wife finds out, she'll kill me. Henny Youngman
10:00am
PRESS....
Wednesday March 15th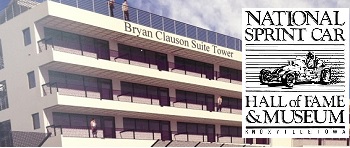 Any man worth his salt will stick up for what he believes right, but it takes a slightly better man to acknowledge instantly and without reservation that he is in error. Andrew Jackson
2:00pm
PRESS....
Column)Danny Burton has chapter 60 "A Rival Arrives", of his story about a racer. Hoosier Race Report 3/15

Column)Article and Photo from Richard Golardi: "Florida's Newest Sprint Car Racing Legend – Here's Who He Is and How He Got There" Florida Open Wheel3/15

POWRi)Maintaining the staple of the seasonal-opening POWRi competition, the Tenth Annual Turnpike Challenge has pivoted and relocated to the speedy and smooth racing surface of Port City Raceway on March 23-25. Staying at Port City Raceway for the three-day season send-off, practice will ignite the experience on Thursday, March 23rd followed by the first dual event of the season on Friday, March 24th, and Saturday, March 25th. Featuring the fast-paced excitement of the POWRi National Midget League joining with the POWRi West Midget League, as well as action from the POWRi Outlaw Non-Wing Micros presented by Engler Machine & Tool. Press Releases 3/15

POWRi)Due to weather related delays in the Creek County Speedway Improvement Projects, event officials have been forced to cancel the Creek County Speedway portion of the Tenth Annual POWRi Turnpike Challenge on March 22-23. Additional information pertaining to the Tenth Annual POWRi Turnpike Challenge as well as times, prices, and payouts will be announced in the near future, stay tuned for updates. Follow along for more information such as race recaps, updates, full results, and press releases online at www.powri.com, on Twitter & Instagram at @POWRi_Racing, or on Facebook at POWRi.3/15

Cottage Grove Speedway OR)March 15th practice and March 18th season opener are both cancelled due to wet weather. 3/15

USCS)With the weather forecast not looking favorable for this Friday night combined with colder weather on Saturday, the decision has been made to CANCEL this weekend's USCS Outlaw Thunder Tour sprint car event at North Alabama Speedway scheduled for this Friday and,Saturday, March 17th and 18th. A rescheduled date is being worked on and will be announced as soon as possible 3/15

World of Outlaws)For the fourth consecutive year, the World of Outlaws NOS Energy Drink Sprint Car Series will bring The Greatest Show on Dirt back to Federated Auto Parts Raceway at I-55 for a spring doubleheader. Like fighter jets in a gymnasium, the premier drivers in Sprint Car racing, including 10-time Series champion Donny Schatz, four-time and reigning champion Brad Sweet, current Series points leader David Gravel and several more, will duel around the 1/3-mile track, April 14-15.World of Outlaws 3/15

World of Outlaws)For the benefit of race fans and competitors, Hot Laps for the Low-E Insulation Spring Showdown at Lincoln Speedway, Saturday, March 18, have been moved to 5pm (ET) – an hour earlier than the previously advertised time. The rest of the scheduled program will follow directly after. The World of Outlaws NOS Energy Drink Sprint Car Series makes its first spot of the year at the 3/8-mile Pennsylvania track for a history-making spring battle with the PA Posse and to conclude the Low-E Insulation Spring Showdown six-race series, which started at Volusia Speedway Park in March.3/15

Atomic Speedway OH)This weekend's event at Atomic Speedway has been halted. This Saturday's race moved to March 25th. This Saturdays "Sprint to Spring" has a new date. This event will move to March 25th. The classes will all remain the same. Ohio Valley Sprint Car Association C&M Racing Equipment Sport Mods Kryptonite Race Cars Modifieds 3/15

Xtreme Outlaw)Federated Auto Parts Raceway at I-55 will welcome the Xtreme Outlaw Midget Series presented by Toyota for the second time in the Series' history, April 14-15.World of Outlaws 3/15

ASCS)The start of the 2023 season for the American Sprint Car Series will have to wait a little longer as officials with the Devil's Bowl Speedway have made the call to cancel this weekend's Spring Nationals due to forecasted heavy rains on Thursday, followed by low and near freezing temperatures on Friday and Saturday that won't allow time for the already rain softened facility to be usable. ASCS 3/15

NSCHOF)The National Sprint Car Hall of Fame & Museum hopes to see you this summer for our "Track Tribute to Williams Grove" exhibit! The exhibit will be on display May 1 through October 1, and features the cars, memorabilia, and much more from one of the most revered tracks in sprint car and motor racing history, Williams Grove Speedway near Mechanicsburg, Pennsylvania! Press Releases 3/15

Eddie Tafoya Jr)After nearly a month off since opening the season in the USAC National Sprint Car Series, Eddie Tafoya Jr will return to where it all started for him in sprint cars, Perris Auto Speedway, for the "20th Annual Sokola Shootout" this Saturday, March 18th. It is the final race for Tafoya before he heads out on the road to rejoin the national series in Texas beginning on April 27th. Press Releases 3/15

Placerville Speedway CA)One of the recognizable partnerships in Northern California motorsports over the years has involved the Thompson's Family of Dealerships support of Placerville Speedway, which continues this season. In addition to coming back as a weekly partner, Thompson's Family of Dealerships also returns as title sponsor of the Winged 360 Sprint Car division. The Thompson's Family of Dealerships Winged 360 Sprint Cars will compete in 14 events this season at the Placerville bullring. Opening night occurs this Saturday March 18th and the finale takes place on Saturday August 26th during "Legends Night." Press Releases 3/15

SSSS)The BG Products Southern Sprint Car Shootout Series (SSSS) today announced an addition to its 2023 schedule. A return date to Showtime Speedway has been added. The latest addition to the schedule will be round #4 of the 2023 championship chase. Press Releases 3/15

Husets Speedway SD)The best of the best in the sport of winged sprint car racing will invade Huset's Speedway this summer during one of the premier events in short track racing. The high-banked dirt oval welcomes the World of Outlaws NOS Energy Drink Sprint Car Series for the 2nd annual Huset's High Bank Nationals, running June 21-24. The event will feature a $750,000 purse with the main event on June 24 paying a record $250,000 to the winner as well as $5,000 to start. Press Releases 3/15

Austin McCarl)Dealing with wet weather out West, Austin McCarl and Country Builders Racing found sunshine in Arizona and kicked their season off over this past weekend with a fourth and seventh place finish at Central AZ Raceway. Press Releases 3/15

Wade Allen Buttrey)C and B Motorsports kicks off its season this weekend with the USCS 360 sprint cars at North Alabama Speedway in Tuscumbia Alabama. Driver Wade Allen Buttrey from Fairview, Tn is anxious to get back behind the wheel. C and B wants to thank their marketing partners, Big Machine Spiked Coolers, Gear Wrench, Cabin Creek Log Homes and Anderson Concrete. We are looking forward to competing with the 360 sprint cars and the 305 sprint cars at West Memphis Ar in 2023.3/15

High Limit)Unfortunately, the 2023 High Limit Sprint Car Series season opener will have to wait a bit longer. Originally scheduled for next Tuesday, March 21, Thunderbowl Raceway's $23,023-to-win, non-points "Family Feud" presented by Sonoma Raceway has been canceled. Series and track officials agreed to make the call following unseasonably record rainfall which has doused the surface and facility for weeks now. Press Releases 3/15

IRA)The Bumper to Bumper IRA Sprints would like to welcome our new Hot Laps sponsor, Box3 Media! Box3 will pay $25 to the fastest car in Hot Laps each night. "Box3 Media is excited to partner with the IRA Sprints as their official Hot Laps sponsor in 2023! Box3 Media is a full fledged Public Relations company dedicated to providing you, your race team and your partners the professional level of social media and press release work required in today's internet driven world. Box3 Media provides over 30 race teams across the US with social media management, graphics for race days, results and sponsor announcements, professionally written press releases, Box3 exclusive product partnerships, hero card design and more! Contact them today to take your team to the next level of professionalism." box3racing@gmail.com 3/15

JJ Hickle)JJ Hickle and #97 Seeling Racing 97 are pairing up to chase Rookie of the Year honors and the Tezos All Stars title in 2023. Our first points race is at Attica Raceway Park on April 7-8.3/15

Conner Morrell)Conner Morrell will be the driver of the Marc Dailey Racing 28m/2md for 2023, competing fulltime with the Tezos All Stars and the High Limit Sprint Car Series. 3/15
Tuesday March 14th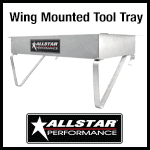 I think it's like a relay race. You run, and you hand over the baton, and your kids pick it up. They take the stuff they want, throw the rest away, and keep running. That's what life is about. Billy Crystal
3:00pm
PRESS....
Monday March 13th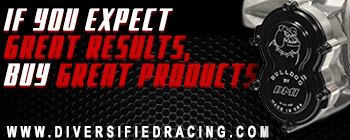 I was a dog in a past life. Really. I'll be walking down the street and dogs will do a sort of double take. Like, Hey, I know him. William H. Macy
11:30pm
PRESS....
2:30pm
PRESS....
Saturday March 11th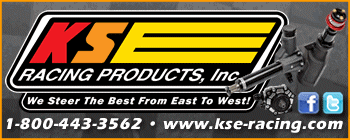 A lot of times people look at the negative side of what they feel they can't do. I always look on the positive side of what I can do. Chuck Norris
11:50pm
RESULTS....
Maddington Toyota Series AU)Up until Saturday night Daniel Harding was still searching for his first sprintcar feature race of the season. Not only did he take the win in the Ampol Legends of Speedway 50 lap final, but prior to that he also won the Speedcar feature race - reason enough for a double celebration at the Perth Motorplex. Race Results3/11

ASCS)Leading it all Saturday night at Central Arizona Raceway, Washington's Jake Helsel captured his first career victory with the ASCS Southwest Region. The second ASCS Regional Tour that Helsel has won with, the win came in the Bob Ream owned No. 8. ASCS3/11

Imperial Valley Raceway CA)non-wing sprints...1 #20 Shon Deskins 2 #2 Austin Williams 3 #44 Cody Williams 4 #41 Ricky Lewis 5 #51 Brody Fuson 6 #2j J J Yeley 7 #1 James Turnbull 8 #214 A J Bender 9 #73b Braden Chiaramonte 10 #16 Mike Martin 11 #72 A. J. Hernandez 12 #71 Brent Owens 13 #55 Tony Everhart 14 #27 Tyler Hatzikian 15 #39 Jeff Dyer 16 #17x Tom Dunkel 17 #17 Brody Roa 18 #73 Max Adams 19 #47 Charles Davis Jr 20 #37 Matt Mitchell 3/11

ASCS Elite)Kennedale TX...Non-Wing Sprints A Feature 1 (20 Laps): 1. 44-Jason Howell[5]; 2. 118-Scott Evans[2]; 3. 99X-Dalton Stevens[9]; 4. #1-Justin Zimmerman[7]; 5. 99-Blake Jenkins[3]; 6. G6-Cody Gardner[14]; 7. 72-Colby Estes[11]; 8. 48-Blaine Baxter[6]; 9. 34-RJ (Richard) Miller[10]; 10. 21-Michelle Parson[8]; 11. 1-Paul White[13]; 12. 57-Chase Parson[17]; 13. 79-Keith Martin[15]; 14. 02-Dillon Burks[19]; 15. 54-Jeremy Jonas[12]; 16. 31M-Mason Smith[16]; 17. 5R-John Ricketts[1]; 18. 6-Christian Moore[20]; 19. 21K-Kobe Simpson[4]; 20. 2-Colby Stubblefield[18] 3/11

OCRS)Red Dirt Raceway OK... A-Main (30 Laps): 1. 78-Tanner Conn[4]; 2. 16S-Steven Shebester[1]; 3. 5$-Danny Smith[2]; 4. 55W-Danny Wood[3]; 5. 55-Johnny Kent[14]; 6. 2-Whit Gastineau[8]; 7. 88-Terry Easum[13]; 8. 10-Trevor Serbus[6]; 9. 03-Joe Wood Jr[12]; 10. 79-Gage Montgomery[18]; 11. 22M-Rees Moran[19]; 12. 938-Bradley Fezard[7]; 13. 22C-Alex DeCamp[11]; 14. 7-Shane Sundquist[20]; 15. 5-Joe Bob Lee[15]; 16. (DNF) 7T-Landon Thompson[17]; 17. (DNF) 8-Alex Sewell[5]; 18. (DNF) 14-Joey Danley[16]; 19. (DNF) 07-Owen Carlson[9]; 20. (DNF) 50Z-Zach Chappell[10] 3/11

Paragon Speedway IN)No Way Out 40...410 Sprints A Feature 1 (40 Laps): 1. 2B-Logan Seavey[1]; 2. 33M-Matt Westfall[7]; 3. 98-Brady Bacon[3]; 4. 3R-Kyle Cummins[11]; 5. 47BC-Emerson Axsom[5]; 6. 28-Brandon Mattox[6]; 7. 2H-Brian Hayden[14]; 8. 5T-Jake Swanson[10]; 9. 17GP-Kevin Thomas Jr[2]; 10. 44-Geoff Ensign[16]; 11. 06-Rylan Gray[18]; 12. 04*-Jordan Kinser[21]; 13. 09-Clayton Rossmann[13]; 14. 10-Aric Gentry[19]; 15. 81B-CJ Leary[4]; 16. 10G-Gabriel Gilbert[17]; 17. 26-Matt Thompson[9]; 18. 4J-Jadon Rogers[12]; 19. 34-Parker Frederickson[15]; 20. 16K-Koby Barksdale[20]; 21. 33-Jake Scott[8] 3/11

Xtreme Outlaw)The winningest driver in Series history is back in Victory Lane. Jade Avedisian captured her third career Xtreme Outlaw Midget Series presented by Toyota Feature win Saturday night in only her second career start in the Southern Illinois Center. World of Outlaws 3/11

USCS)New Jersey hot-shoe Davie Franek chased pole starter Koty Adams from Doyline, LA for over half the 30-lap USCS A-Main before grabbing the lead in lapped traffic to race into the USCS Victory Lane for the third time in 2023 to collect the $3000 top prize. USCS3/11
1:00pm
RESULTS....
Murray Bridge Speedway AU)1 #A1 Jock Goodyer 2 #Q5 Brock Hallett 3 #S27 Daniel Pestka 4 #T62 Tate Frost 5 #S4 Lisa Walker 6 #S10 Steven Caruso 7 #N89 Braydan Willmington 3/11

Eastern Creek Speedway AU)1 #N92 Sam Walsh 2 #N47 Marcus Dumesny 3 #NS3 Kaidon Brown 4 #N20 Troy Little 5 #N16 Daniel Sayre 6 #N10 Luke Stirton 7 #N56 Michael Saller 8 #NS21 Jordyn Brazier 9 #NS42 Zac Pacchiarotta 10 #N55 Jessie Attard 11 #N48 Jackson Delamont 12 #N32 Warren Ferguson 13 #Q7 Aaron Kelly 14 #N24 Blake Skipper 15 #N53 Alex Attard 16 #N86 Ben Atkinso3/11n Jr 17 #N52 Mark Attard 18 #N3 Luke Sayre 19 #N88 Jimmy Matchett 20 #N7 Robbie Farr 21 #NS14 Michael Stewart 22 #NS57 Brendan Scorgie 23 #N43 Alex Orr 3/11

Simpson Speedway AU)1 #V9 Jordan Rae 2 #V83 Chris Solomon 3 #V40 Rusty Hickman 4 #V17 Dennis Jones 5 #V68 Brett Milburn 6 #V34 Brenten Farrer 7 #VA14 Harry Ross 8 #VA70 Matthew Symons 9 #VA98 Shane Steenholdt 10 #VA71 Andy Hibbert 11 #V10 Steven Loader 12 #V70 John Vogels 13 #V46 Jordan Abbott 14 #VA43 Daniel Storer 15 #V2 Lachlan McHugh 16 #V73 Charles Hunter 17 #VA91 Daniel Scott 18 #V22 Ben Micallef 3/11

Perth Motorplex AU)1 #22 Daniel Harding 2 #19 Trent Pigdon 3 #3 Callum Williamson 4 #77 Bradley Maiolo 5 #11 Jason Kendrick 6 #79 Kris Coyle 7 #26 James Inglis 8 #14 Jason Pryde 9 #94 Matthew Cross 10 #13 Myles Bolger 11 #9 AJ Nash 12 #44 Ryan Lancaster 13 #67 Jaydee Dack 14 #65 Russell Taylor 15 #18 Kye Scroop 16 #2 Dayne Kingshott 17 #10 Jeremy Hale 18 #17 Matthew Dumesny 19 #6 Todd Davis 20 #25 Taylor Milling 21 #97 Mitchell Wormall 3/11
PRESS....
Williams Grove Speedway PA)Inclement nighttime temperatures and less than favorable conditions expected for Sunday afternoon have caused Williams Grove Speedway officials to cancel the March 12 season opener. The decision was made mid-afternoon on Saturday. This sets up the 2023 Williams Grove Speedway season opener on Friday night, March 17 featuring the World of Outlaws Sprint Cars Series. For the first time ever the season opener will carry a sanction as the outlaws invade for Central Pa Outlaw Madness. Gates will open at 5 pm with racing slated for 7:30. Friday's main event will pay $10,000 to win for the sprint cars as the battle to be the 2023 Williams Grove Lawrence Chevrolet track champion gets underway. Adult general admission for Friday is $30 with youth ages 13 – 20 priced at just $15. Kids ages 12 and under are always FREE at Williams Grove. View the complete 2023 Williams Grove Speedway schedule of events and keep up to date on all the latest speedway news and information by visiting the oval's official website located at www.williamsgrove.com and by following the track on Twitter, Facebook and Instagram. 3/11

ASCS)Central Arizona Raceway, feature stopped because of a caution and then curfew with 9 laps in with DJ Netto leading Dominic Scelzi. Mark Dobmeier suffered burns in the caution. Mark Dobmeier via Twitter "Hey everyone I'm doing ok. Still in burn ICU. Suffered 2nd degree burns on left leg. 2nd and 3rd on right. Should be moved to regular room today. Thank you to whoever helped me extinguish. I'm not sure who, but I heard Scelzi." Racing resumes tonight. 3/11

Imperial Valley Raceway CA)18 non wing sprints entered for tonight's return of sprint car racing to the Mid-Winter Fair.3/11

CRASH PAD)The start of a new season is always interesting to see who comes out of the blocks hot and what the new tricks and gimmicks are. We quickly see who did excellent research and their homework that gives them a jump on the rest of the field. The Crash Pad seat insert that Reduces Your Risk of Spinal Injury doesn't have any new tricks or gimmicks for 2023. We did our research and homework at the beginning and it still holds true to scrutiny. PPD&E – Price, Performance, Durability and Ease of installation remains our mantra. Get yours before you hook that first big curb of the new season. www.crashpadus.com or 717-235-7250, ask for Denny or leave a voicemail. 3/11
Friday March 10th
My father gave me the greatest gift anyone could give another person, he believed in me. Jim Valvano
11:00pm
RESULTS....
Xtreme Outlaw)Cannon McIntosh has quickly become one of the most skilled indoor Midget racers in the nation and showed the Du Quoin crowd exactly why with a victory in the Xtreme Outlaw Midget Series presented by Toyota season opener Friday night at the Southern Illinois Center. McIntosh, 20, of Bixby, OK, took advantage of his Row 2 starting spot, racing with the top-five through the first half of the event and making the pass for the lead inside the final 10 laps en route to his second career Xtreme Outlaw Feature win over Shane Cottle and Thomas Meseraull.World of Outlaws 3/10
PRESS....
BAPS Motor Speedway PA)Saturday's test & tune is cancelled due to cold temperatures and weather forecast! Acme Car companies brings us our first sprint car race of the year in 2023! 410 Sprint Cars & 358 Sprint Cars Sunday March 26 Racing at 4pm You can watch live on http://SPRINTCARUNLIMITED.tv 3/10

High Limit)The High Limit Sprint Car Series, created by NASCAR Cup Series champion Kyle Larson and four-time World of Outlaws champion Brad Sweet, is thrilled to welcome a plethora of major partners ahead of the inaugural season for the big-money, mid-week series coming LIVE to FloRacing. Press Releases 3/10

USCS)Rained out at Magnolia MS Friday. 3/10

Sexton Gatlin Racing)Shrugging off the disappointment of being rained out last week in the USAC/CRA Sprint Car Series events at the Central Arizona Raceway, Sexton Gatlin Racing is bringing a bevy of cars to compete in this Friday and Saturday's races at the Imperial Valley Raceway. Heading the team for the weekend is teenager Grant Sexton who will be competing in the Southern California Non-wing Open Competition side of the program.Press Releases 3/10

World of Outlaws)There's never been a more exciting time for the World of Outlaws and Super DIRTcar Series with the continued support of key partners and the introduction of several new ones.World of Outlaws 3/10
12:00pm
PRESS....
Thursday March 9th

A hero is an ordinary individual who finds the strength to persevere and endure in spite of overwhelming obstacles. Christopher Reeve
3:00pm
PRESS....
DJ Netto)For the first time since suffering an injury at the "Trophy Cup" last October former NARC 410 champion DJ Netto is prepared to climb back aboard a Sprint Car this weekend at Central Arizona Raceway. Netto will take on the ASCS Southwest Region at the Casa Grande, Arizona located facility this Friday and Saturday. The 27-year-old will use the weekend to log laps and get comfortable again behind the wheel of Winged Sprint Car. Press Releases 3/9

USAC)After more than three decades behind the wheel of a winged sprint car, Wayne Johnson has his eyes affixed on a new course in his highly-accomplished racing career starting in 2023 – USAC Silver Crown racing. The Oklahoma City, Okla. racer will compete for Silver Crown Rookie of the Year honors this season aboard Todd and Kelly Carlile's TwoC Motorsports ride, utilizing an ex-Austin Nemire Beast chassis on the pavement and a brand-new Maxim machine for the dirt. USAC 3/9

SpeedSport)Dave Darland Forges Ahead.https://www.speedsport.com/ 3/9

SpeedSport)Calistoga Speedway Remains In Limbo 3/9

Matt Covington)Matt Covington ended the weekend with a 5th place and an unfortunate DNS with the USCS at Hattiesburg. Friday set Covington on the inside of row three for the heat race. He was able to move up through the field and into 2nd by the drop of the checkered flag. His points total placed him 12th in the night's A feature. Covington began gaining ground early, working into the top-5 by midrace. A caution reset his pass for 4th, having to revert to the last completed lap's lineup. Due to the track conditions becoming abrasive and taking rubber, the field was reduced to one lane and Matt had to settle for 5th. Press Releases 3/9

Ian Madsen)TKS Motorsports and hired gun Ian Madsen will roll into the new year boasting not only an elbows-up schedule with events across much of the heart of the Midwest, but the team will also feature a new look, set to make its official debut in 34 Raceway's IRA Outlaw Sprint Series doubleheader on Friday and Saturday, April 7-8.Press Releases 3/9

Kyle Reinhardt)Kyle Reinhardt kicked off his 2023 season with a two-race weekend at Lincoln Speedway and Port Royal Speedway. It was the first opportunity of the year for the new team to work together at the track and to find out if they could build on the baseline they had established with the same equipment at the end of last season. Press Releases 3/9

Knoxville Raceway IA)As sprint car drivers continue to make their racing plans for 2023 known, it's evident that the Knoxville Raceway will again see an influx of newcomers to its weekly cast. In the 410 class, the rookies include Kade Higday, Lachlan McHugh, Gage Pulkrabek and Christopher Thram. Higday is no stranger to Knoxville, having grown up there following his father and Knoxville track champion, Josh. Kade has five 305/Pro Sprint feature wins to his credit at Knoxville. BillW's Knoxville News 3/9

POWRi WAR)Launching into the year at a familiar running ground, the POWRi Wingless Auto Racing Sprint League will kickstart the 2023 season on Saturday, March 25th at Springfield Raceway. Previously visiting the quarter-mile semi-banked oval on ten separate occasions, most recently in 2018 with local Billings Missouri talent Wesley Smith earning the hard-fought feature victory. All-time Casey Shuman(2013 & 2015) and Korey Weyant(2016 & 2017) each set atop the leaderboard with a pair of wins as Austin Alumbaugh(2013), Zach Daum(2014), Chris Morgan(2014), Zach Chappell(2014), and Danny Thoman(2015) all each have one win a piece. Press Releases 3/9
Wednesday March 8th

All that I am, or hope to be, I owe to my angel mother. Abraham Lincoln
8:00pm
PRESS....
12:30pm
PRESS....
World of Outlaws)Keeping fans and teams in mind, World of Outlaws NOS Energy Drink Sprint Car Series and Port Royal Speedway officials have been forced to cancel this weekend's Low-E Insulation Spring Showdown due to unstable weather conditions – including rain, snow, wind and temperatures below the freezing point throughout the weekend. The decision comes after working closely with Meteorologist Wayne Mahar from Precision Weather Service and monitoring the local weather over the past 48 hours.World of Outlaws 3/8

Justyn Cox/BHR)As the racing season is upon us in California, Bates-Hamilton Racing is pleased to debut a brand new design that will go along with a massive schedule on the West Coast with driver Justyn Cox. "We are really excited for the upcoming season with Justyn Cox piloting the Bates-Hamilton Racing No. 42x Sprint Car," said BHR co-owner Roger Hamilton. "Brad Scadden with B Scadden Design did an amazing job with the design, graphics, and renderings for both our 410 and 360 cars this year. Press Releases 3/8

Lernerville Speedway PA)Our recent announcement of the adoption of the new National Hoosier Tire rules for the Peoples Natural Gas Sprint Cars and the Precise Racing Products Late Models was met with some concern and frustration by our loyal weekly Fab4 Revved Up by Marburger Farm Dairy drivers. Conversations over the past few days with multiple drivers in the Peoples Sprints division, have opened our eyes that the inventory of existing Hoosier Tires is such that the initial burn off date of June 9 may not be sufficient for some teams to use up their existing cache of tires. As such, Lernerville Speedway officials will continue to monitor and evaluate the situation to determine a more appropriate date for the burn off period. Press Releases 3/8

Placerville Speedway CA)The continued wet weather and saturated grounds has forced Placerville Speedway officials to cancel the Test and Tune scheduled for this Saturday March 11th. The facility now turns its attention towards the 58th season opener on Saturday March 18th. Divisions set to tackle the famed quarter-mile during the event include the Winged 360 Sprint Cars, Ltd. Late Models, Pure Stocks and Wingless Spec Sprints. Press Releases 3/8

ASCS)Going on the road at the age of 16, Christopher Townsend will advance into the 360cid Sprint Car ranks full-time in 2023 with a run at Brodix National Rookie of the Year honors with the American Sprint Car Series. Hailing out of Tarkington, Texas, the 2023 season marks the 10th year that Townsend has been behind the wheel. Advancing from Micros to RaceSaver Sprint Cars over the past couple of seasons, the team started moving into ASCS competition during the 2022 run. 3/8 ASCS

Perris Auto Speedway CA)The West Coast's premiere dirt track, Southern California's Perris Auto Speedway, will open its 27th season this Saturday night, March 11th, when LKQ Pick Your Part presents Night of Destruction. The night of racing and family fun will feature daring Figure 8s, competitive Mini Stocks, hard-hitting Demo Cross, thrilling Mini Stock Figure 8s, and of course, the crowd favorite, crazy Double Deckers. Spectator gates for the night of motorized mayhem will open at 5:00 p.m. and the first crash will be at 7:00 p.m.Press Releases 3/8

Getting Up To Speed)If you've been to Grays Harbor Raceway, then you know how much of a dominating force that Jay Cole has been in the last few decades at the 3/8-mile oval. In 2022, he won his twelfth career and fourth consecutive 360 Sprint Car title at GHR. Sit back and enjoy on Amazon: https://music.amazon.com/ Spotify: https://open.spotify.com/ YouTube: https://www.youtube.com/ 3/8

Sprintcar All Stars AU)Brenten Farrer won the Flocon 360 Tri State Series at Borderline Speedway last Saturday night and for his effort collected a $3000 bonus. Going into the final Farrer was only one point ahead of Mark Caruso which meant it was going to be whom ever came out in front for the final would be the winner and he did just that with Farrer running second and Caruso coming home in fourth. Unfortunately the 3 round mini-series was cut short by one race meeting with one of the scheduled rounds being washed out. But the money on offer was still paid out for the remaining 2 rounds. "That works out at $1500 a show which is not a bad bonus for the drivers on top of their nightly prize money. Flocon Engineering has supported us for several years and we have revamped what they have on offer each season so that it works best for the year. We cannot thank them enough for their involvement with the All Stars and this season Brenten was the lucky winner." Promoter Searle said.3/8

Jeff Halligan)Jeff Halligan was convincing, to say the least, right out of the gate at Port Royal Speedway on Sunday, driving around and away from pole-sitter Dylan Cisney. He held that advantage until he could nearly smell the checkered flag, then things got complicated. Press Releases 3/8
Tuesday March 7th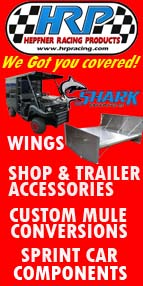 Life isn't a matter of milestones, but of moments. Rose Kennedy
8:00pm
PRESS....
12:00pm
PRESS....
USAC)New incentives for lapped cars are up for grabs throughout the 2023 USAC Silver Crown season as part of the brand-new Engler Machine & Tool Fast Pass program. During each caution period at every USAC Silver Crown event in 2023, lapped cars will be moved to the rear of the running order. Any pitted cars returning to the track will line up behind the lapped cars. USAC 3/7

Kings Speedway CA)After speaking with the San Joaquin Valley Weather office, we have decided to postpone the Dave Helm Memorial that was slated to open our season this weekend 3/11. Our team is working hard to find a date that we can reschedule the race. All information regarding a reschedule date will be posted on our website and social media pages. 3/7

Brock Zearfoss)Brock Zearfoss and Brock Zearfoss Racing certainly perfected the art of passing in their recent visits to Volusia Speedway Park, and although the Pennsylvania-based program was held to just one top-ten finish in the two-day/three-feature Spring Showdown, their efforts were impressive, all of which headlined with a hard-charging performance in the DIRTcar Nationals make-up feature contested Sunday, March 5. Press Releases 3/7

Xtreme Outlaw)The wait is over. The Xtreme Outlaw Midget Series presented by Toyota is back for its sophomore season Friday-Saturday, March 10-11, beginning with its indoor debut at the Southern Illinois Center. Five months after a successful inaugural season, the Series embarks on its first full-length national schedule, featuring 35 races at 25 different tracks across the nation. It all begins with the two-day Xtreme Outlaw Midget Showdown inside the Southern Illinois Center – a temporary, indoor, 1/6-mile oval dirt track located on the Du Quoin State Fairgrounds. World of Outlaws 3/7

Must See Racing)Must See Racing Sprint Series presented by Engine Pro today announced that the Tampa, Florida based Kirk Morgan Racing along with driver Davey Hamilton Jr. plan to compete in a significant number of MSR events in 2023 beginning with the May 20 opener at Berlin Raceway in Marne, Michigan. Press Releases 3/7

Donny Schatz)Ten-time World of Outlaws Sprint Car Series champion, Donny Schatz, made the most of his visit to Volusia Speedway Park on Sunday and Monday, March 5-6, and ultimately capped the weekend with not only consistency, but an incredible display of perseverance, kicking things off with an impressive hard charger-worthy performance in the Spring Showdown opener on Sunday, March 5. In all, Schatz accumulated three top-ten scores in the two-day/three-feature program, steadily improving as the weekend progressed. Press Releases 3/7

Spencer Bayston)Despite what proved to be a hectic two days at Volusia Speedway Park in DeLeon Springs, Florida, participating in three A-Mains in two days which included the DIRTcar Nationals make-up feature from early February, CJB Motorsports and Spencer Bayston put it all together, eventually concluding their Florida campaign with back-to-back top-ten scores, the best being a fifth-place result in the Spring Showdown finale on Monday, March 6. Press Releases 3/7

Brian Brown)It was a busy two days for "Blackjack" Brian Brown and his own Brian Brown Racing, but despite the chaotic Sunday and Monday Volusia Speedway Park visit that boasted three features in two days, the Grain Valley, Missouri-based open wheel program prevailed, capping their venture with a pair of top-five finishes, one of which a podium score during the DIRTcar Nationals make-up feature contested Sunday, March 5.Press Releases 3/7
Monday March 6th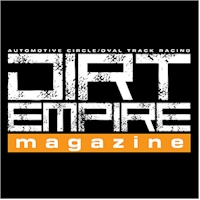 You have to learn to live with the hard things in life and go on. Gary Rossington
9:00pm
RESULTS....
Photos)Shots from Volusia Speedway World of Outlaws by Jim DenHamer are in SpeedShotz 3/6

World of Outlaws)On Monday night at Volusia Speedway Park, David Gravel continued to flex his early season muscle and make yet another championship statement as he seeks his first World of Outlaws NOS Energy Drink Sprint Car title. Gravel dominated the second round of the Low-E Insulation Spring Showdown, leading all 30 laps around the Barberville half-mile on his way to his third win through five races in 2023. The victory marked his 79th with The Greatest Show on Dirt, equaling him with four-time and defending champion, Brad Sweet, for 11th on the all-time win list. World of Outlaws 3/6
PRESS....
12:00pm
PRESS....
Sunday March 5th

There's never one sunrise the same or one sunset the same. Carlos Santana
11:00pm
PRESS....
World of Outlaws)Carson Macedo has made March his favorite time to visit Volusia Speedway Park with the World of Outlaws NOS Energy Drink Sprint Car Series – specifically March 5. World of Outlaws3/5

World of Outlaws)Danny Lasoski brought Dennis Roth his first World of Outlaws NOS Energy Drink Sprint Car Series victory in 1998. Twenty-five years later at Volusia Speedway Park, James McFadden gave the legendary Sprint Car owner 100 wins with The Greatest Show on Dirt. McFadden helped Roth reach the rare triple-digit win territory Sunday night at the Barberville, FL half mile, leading all 30 laps of the $16,000-to-win Federated Auto Parts DIRTcar Nationals finale.World of Outlaws 3/5

Photos)Shots from Volusia Speedway World of Outlaws by Jim DenHamer, opening day at Port Royal Speedway by Kris Keath & Paul Arch and Saturday at Lincoln Speedway by Steve Koletar are in SpeedShotz 3/5
PRESS....
5:00pm
RESULTS....
Sprintcar All Stars AU)28 teams rolled into Borderline Speedway Saturday night for RD 8 of the Mainline DynoLog Dynamometers All Star Series so we knew then that the racing was going to be hard & fast. After some carnage at the start of the Main Todd Moule came home strongly with the win and giving the D26 Moule Motorsport Team their 2nd A Main Series win for the season.

Port Royal Speedway PA)Dylan Cisney capitalized on lapped traffic and used a late-race move to get by Parker Price-Miller to score his second career Port Royal Speedway Opening Day presented by Packer's Concessions, LLC. triumph in front of an amped up Juniata County fanbase Sunday evening. Central PA3/5

Photos)Pit shots from opening day at Port Royal Speedway are in SpeedShotz 3/5
9:40am
RESULTS....
USCS)Hebron, Indiana's, Corbin Gurley charged from a tenth place start to first in the 30-lap USCS A-Main to win his career-first USCS Outlaw Thunder Tour main event in the weekend finale at Hattiesburg Speedway on Saturday night. Gurley, bested a field of some of the best winged-360 sprint car drivers in the Nation for a career-second sprint car win in the sprint car portion of the Hub City. USCS 3/5
PRESS....
NARC)Less than two weeks remain before the NARC 410 Sprint Cars commence their 2023 campaign, and the 63rd season for the historic series promises to be another full of memorable moments. The 2022 season brought us stories such as a back-to-back champion in the form of Dominic Scelzi, the prodigy that is Corey Day continuing to forge his path, the richest payday in NARC history claimed by Tyler Courtney, and many more. And the stars are aligning for 2023 to deliver even more important pages of the west coast racing history books. NARC 3/5

Georgetown Speedway DE)Plenty Of Work Completed To Improve Georgetown Speedway; Opener Set For April 7th https://dirt.raceproweekly.news/3/5
Saturday March 4th

I'm afraid of the dark. I'm not kidding. Tom Sizemore
4:40pm
RESULTS....
Lincoln Speedway PA)Freddie Rahmer pulled the Eichelberger #8 into victory lane on Saturday afternoon with a smile on his face. After lining up deep in the field, Rahmer raced his way to the front and after a battle for the lead with Danny Dietrich late in the race, Freddie scored his second victory of the young season, "Good hard racing with Danny there we raced each other really good, that was pretty cool." Central PA 3/4

Lismore Speedway AU)1 #Q17 Luke Oldfield 2 #Q53 Lachlan McHugh 3 #Q91 Taylor Prosser 4 #Q10 Adam Butler 5 #Q14 Mark Pholi 6 #Q24 Tony Bridge 7 #Q67 Trent Vardy 8 #Q40 Jared Desmares 9 #N45 Jai Stephenson 10 #Q86 Luke Manttan 11 #NQ40 Noah Ball 12 #Q23 Thomas Button 13 #NQ54 Richard Morgan 14 #Q4 Brad Ayres 15 #Q41 Daniel Bridge 16 #Q72 Anthony Vanderreyden 17 #NQ73 Libby Ellis 18 #Q98 Carlo Moiola 3/4

Eastern Creek Speedway AU)midgets...1 #N70 Brady Bacon 2 #WA4J Kaiden Manders 3 #SA11 Thomas Meseraull 4 #N51 Michael Stewart 5 #Q22 Scott Farmer 6 #V39 Nick Parker 7 #S6 Jack McCarthy 8 #Q35I Michael Kendall 9 #N63 Mitch Brien 10 #Q39 Tim Devine 11 #N78 Troy Jenkins 12 #N32 Daniel Paterson 13 #N0 Justin Watt 14 #V71 Zoe Pearce 15 #V97 Kaidon Brown 16 #S71 Troy Ware 17 #N97j Matt Jackson 18 #N62 Dan Biner 19 #S6e Kaleb Currie 20 #N15 DJ Raw 21 #Q11 Charlie Brown 22 #N11 Jay Waugh 23 #V10 Travis Mills 24 #N6 Matt Geering 25 #N2z Alan Day 3/4

Borderline Speedway AU)All Star Sprintcars...1 #D26 Todd Moule 2 #V34 Brenten Farrer 3 #SA3 Ben Morris 4 #S33 Mark Caruso 5 #SA11 Scot Enderl 6 #SA24 Ricky Maiolo 7 #V95 Ryan Davis 8 #V43 Corey Sandow 9 #V7 Paul Solomon 10 #V10 Steven Loader 11 #V65 Kane Newcombe 12 #D21 Zac Farrer 13 #V47 Jeremy Kupsch 14 #V44 Angus Hollis 15 #VA2 Boyd Harris 16 #SA14 Brendan Quinn 3/4
1:00am
RESULTS....
Marysville Raceway CA)Toller Memorial...1 #83T Tanner Carrick 2 #92 Andy Forsberg 3 #55D Dawson Hammes 4 #88 Brad Bumgarner 5 #9L Luke Hayes 6 #88H Heath Hall 7 #56C Carson Hammes 8 #01 Nick Larsen 9 #79 Mark Hanson 10 #15 Pat Harvey Jr. 11 #71W Michael Wasina 12 #2 Cody Spencer 3/4

USCS)USCS National and Winter Heat Series points leader Davie Franek from Wantage, NJ charged from outside the front row into the USCS Victory Lane after the 25-lap USCS main event at Hattiesburg Speedway on Friday night. Franek held off the charges of Sunbury, PA driver Mark Smith through five caution periods for the win. Smith followed him across the finish line in the runner-up spot with Dale Howard from Byhalia, Mississippi in third place. USCS 3/4

Eastern Creek Speedway AU)midgets...1 #V97 Kaidon Brown 2 #SA11 Thomas Meseraull 3 #WA4J Kaiden Manders 4 #S6e Kaleb Currie 5 #N97j Matt Jackson 6 #Q22 Scott Farmer 7 #V39 Nick Parker 8 #N14 Nathan Smee 9 #S71 Troy Ware 10 #Q35I Michael Kendall 11 #Q21 Harry Stewart 12 #N78 Troy Jenkins 13 #N11 Jay Waugh 14 #N51 Michael Stewart 15 #N63 Mitch Brien 16 #T12 Mitchell Freeman 17 #N15 DJ Raw 18 #N0 Justin Watt 19 #N70 Brady Bacon 20 #N6 Matt Geering 21 #Q23 Casey O'Connell 22 #Q11 Charlie Brown 23 #Q39 Tim Devine 24 #V10 Travis Mills 3/4
PRESS....
Xtreme Outlaw)Hayden Reinbold jump-started his full-time racing career at 16 years old, running Midgets. Now, 19, he's taking his talents to the next level, joining the full-time Xtreme Outlaw Midget presented by Toyota roster in 2023 for his first full-length national schedule. World of Outlaws 3/4

Perris Auto Speedway CA)Perris Auto Speedway promoter Don Kazarian will be one of Dave's Stall's guests this Sunday afternoon, March 5th, on "The Racer Radio Show." He will be talking about the track's 27th season opener on Saturday, March 11th, which will feature Night of Destruction presented by LKQ Pick Your Part. He will also be talking about the remainder of the 2023 schedule. In addition, he is going to give an update on what is going on with the Department of Water Resources "Lake Perris Project" and how it may affect the racetrack. The show airs from 3:00 to 4:00 PM PST. Kazarian will come on at 3:30. Fans can listen live online at https://theanswersandiego.com/ or 1170 AM on their radio dial if they live in the San Diego area. Press Releases 3/4

Kyle Reinhardt)From the seats in the grandstand, it may appear like business as usual for Kyle Reinhardt when he kicks off his 2023 season with the familiar No.91 bearing the Capitol Custom Trailers and Coaches logo on the side, but things will be a little different than the past couple seasons. The loss of a key partner meant a lot of unplanned activity for Reinhardt during the offseason. With fewer overall resources, he will focus on making the most of what he has by planning his schedule strategically as the 2023 season unfolds.Press Releases 3/4
Thursday March 2nd
You're never too old, too wacky, too wild, to pick up a book and read to a child. Dr. Seuss
6:00pm
PRESS....
Marysville Raceway CA)With a break in the gloomy Nor Cal weather pattern Dennis Gage has decided to give the people what them want, a chance to race. With not much notice, Gage released the news that he is going full speed ahead with what he calls, a Pop Up Race. "I am concerned with the month of March being a total wash," said Gage. "We have a small window to get a race in tomorrow with these three good days of weather we are currently experiencing." With his enthusiasm, Marysville Raceway is excited to announce that Friday, March 3rd, the Toller Memorial has been rescheduled. The same original three divisions are invited led by the winged 360 sprints, Crate Sprints, and wingless sprints. As of now, if you can't attend as a fan, NorCalSpeed.tv, is scheduled to broadcast the nights racing. Head to their website to purchase this race. Press Releases 3/2

Hattiesburg Speedway MS)USCS 31+ Gonna' be "BIG" at the Burg'..pre-entered and expected USCS Outlaw Thunder Tour sprint car entries for the USCS Hub City 200 Winter Heat Series on Friday and Saturday, March 3rd and 4th at Hattiesburg Speedway MS. 01 Shane Morgan, MS 1a Lee Moore, AL 2h Tommy Hall, LA 4 Danny Smith, OH 4X Scott Baldwin, FL 5 Gavin Boschele, NC 8 Tony Higgins, TN 10 Terry Gray, TN 10L Landon Britt, TN 10M Morgan Turpen, TN 12 Corbin Gurley, IN 13 Chase Howard, MS 13x Jake Brashier, LA 21 Butch David, LA 23 Lance Moss, NC 28 Jeff Willingham, MS 28F Davie Franek, NJ 32 Rusty Sanford, MS 43 Mark Smith, PA 44 Ronny Howard, MS 47 Dale Howard, MS 47k Kaylee Bryson, OK 55 Brandon Anderson, OK 55 Brad Bowden, MS 56t Tank Brashier, LA 88 Terry Easum, OK 95 Matt Covington, OK 99 Blake Jenkins, AR Plus.. whomever else shows up. 3/2

YCRC)The March York County Racing Club Membership Meeting will be held on Wednesday March 15th starting at 7:30PM. Our Special Guest Speaker is scheduled to be the driver of the Buch Motorsports #13, Justin Peck. Food service will start at 6:00 PM . We look forward to seeing everyone. 3/2

Port Royal Speedway PA)With the forecast of heavy rain tomorrow evening, the test & tune scheduled for Saturday, March 4th, is canceled. We are still planning to race on Sunday,March 5th for Opening Day presented by Packer's Concessions, LLC.! 3/2

World of Outlaws)The World of Outlaws NOS Energy Drink Sprint Car Series returns to its birthplace at Devil's Bowl Speedway for a spring Texas stop, March 31-April 1. The two-day Texas Outlaw Nationals boasts a more than $120,000 overall purse, paying out $10,000 to win on Friday and $20,000 to win on Saturday.World of Outlaws 3/2

IRA)Memberships are available, and to receive discounted membership price they must be received by April 1, and 410 teams who want to be sure their cards will be at 34 Raceway opening night should really get theirs in prior to then. So if received in March, the Gold membership which is required for any driver running for points, or any driver wanting the additional insurance is $225, while the standard which is popular with crews is just $55. IRA 3/2

IRA)The Friday June 2nd sprint car event, co-sanctioned by the Tezos All Star Circuit of Champions and our Bumper To Bumper IRA Outlaw Sprint Series, looks to be the biggest in Dodge County Fairgrounds history, as proven by teams from across the country who have released their schedules. This event will have added local flare too as it's name is synonymous with area short track racing, as the 1st annual Gib Wiser Classic will take to the horsepower half-mile. IRA 3/2

USAC)After rains hit Central Arizona Raceway overnight, this morning, and with more showers expected, officials are forced to cancel Friday and Saturday's AMSOIL USAC/CRA Sprint Car doubleheader. Options for possible make-up dates are being explored.USAC 3/2

Cole Macedo)Cole Macedo will be returning to Ohio to drive the Rich Farmer Racing #29. Thank you Fremont Auto Parts, Ray Brooks/Gill Construction, Level Utilities, Valvoline, Kiser Sound, Linder's Speed Equipment & Injector Experts for helping to make it happen. Cole will also drive the Home Pro Roofing #50yr and Tarlton Racing #21 to make for a busy 2023. 3/2

Grant Sexton)When rookie of the year contender Grant Sexton takes to the 3/8 of a mile Central Arizona Raceway for rounds three and four of the USAC/CRA Sprint Car Series this Friday and Saturday, March 3rd and 4th, he will have more than 9,000 reasons to go fast. Those reasons will come from within a brand spanking new 900+ horsepower Shaver Racing engine. Press Releases 3/2

Wheatley Chronicles)As we roll into March, Open Wheel dirt track action begins to ramp up slightly with a mix of Outlaws, Posse, USAC/CRA and USCS this weekend.https://thewheatleychronicles.com/3/2

Chris Windom)Chris Windom is headed to Central PA for the next couple of weeks to drive for Heffner Racing until the All Star season begins.https://sprintcarunlimited.com/ 3/2

Sprintcar All Stars AU)Supported by Clarend Transport the Mainline DynoLog Dynamometers All Star Series is heading to Mount Gambier which will incorporate the final night of the Flocon 360 Tri State Series. With $2K on the line for the nights winner and a bonus $3K to the winner of the mini-series. Press Releases 3/2

Western PA Speedweek)In collaboration with area tracks, Western PA Speedweek competitors are required to have Hoosier tires on all four corners of the car. Drivers will be permitted to run the 2022 season Hoosier rear tires H12, H15, and medium tires as well as this year's new Hoosier rear tires D12A, D15A, and medium tires. Western PA Speedweek officials have deemed this necessary given the timing of the new season's tire announcement coupled with the potential for weather to affect a significant portion of the early-season "burn-off" period being allowed at local tracks. Press Releases 3/2