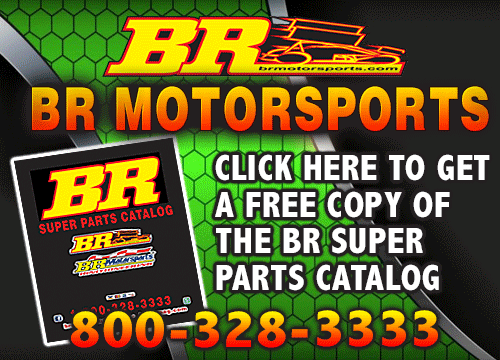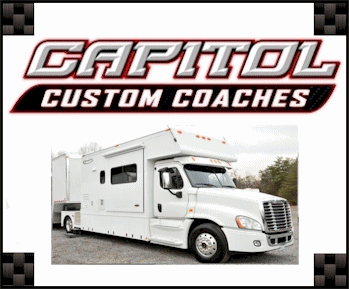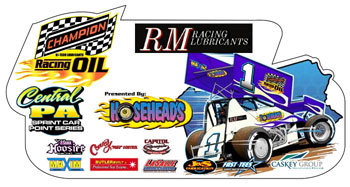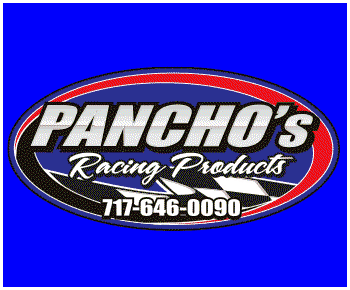 Latest News and Race Results
If you don't see it here yet, check the Message Board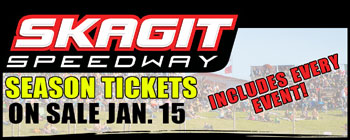 Tuesday January 28th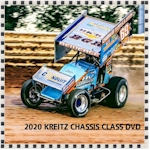 Winning takes precedence over all. There's no gray area. No almosts. Kobe Bryant
9:45pm
PRESS....
Monday January 27th

Sometimes I've believed as many as six impossible things before breakfast. Lewis Carroll
8:45pm
PRESS....
Sunday January 26th

Never give an order that can't be obeyed. Douglas MacArthur
8:30pm
PRESS....
USCS)Terry Gray from Bartlett, Tennessee collected his awards and the crown as the United Sprint Car Series presented by K&N Filters Outlaw Thunder Tour National Champion of the series' twenty-third and 2019 racing season banquet on Saturday (January 18th) held in Fayetteville, Georgia. . The 2019 title was the veteran sprint car driver's 12th United Sprint Car Series National title. USCS 1/26

Selinsgrove Speedway PA)Selinsgrove Speedway will be on display at the upcoming Racing Xtravaganza Motorsports Show & Convention in York, Pennsylvania, coming up on Friday, January 31 and on Saturday, February 1. Held annually in the York Expo Center located at 334 Carlisle Avenue in York, the show runs Friday from 3 pm – 10 pm and on Saturday from 10 am - 9 pm. Central PA 1/26

Gas City I-69 Speedway IN)Approximately 125 people watched as Gas City I-69 Speedway Promoter Jerry Gappens presented checks and trophies to the track's 2019 champions Saturday night at the quarter-mile dirt oval's awards banquet at the Eventfully Yours event center here. It was the culmination of a successful season that saw more than $425,000 distributed in prize money at the Grant County motorsports facility. Press Releases1/26
RESULTS....
Premier Speedway AU)Grand Annual Sprint Car Classic...1 #W17 James McFadden 2 #V35 Jamie Veal 3 #W2 Kerry Madsen 4 #W26 Cory Eliason 5 #N47 Marcus Dumesny 6 #S19 Tim Shaffer 7 #S97 Buddy Kofoid 8 #S81 Luke Dillon 9 #V55 Brooke Tatnell 10 #Q83 Steve Lines 11 #V98 Peter Doukas 12 #S13 Brock Hallett 13 # V3 Shane Stewart 14 #N65 Mitchell Gee 15 #V25 Jack Lee 16 #S63 Ryan Jones 17 #VA27 Scott Bogucki 18 #V88 David Murcott 19 #VA6 Tim Kaeding 20 #V34 Brenten Farrer 21 #N92 Sam Walsh 22 #V37 Grant Anderson 23 #NQ7 Robbie Farr 24 #N99 Carson Macedo 25 #V60 Jordyn Charge 26 #V90 Corey McCullagh 1/26
Saturday January 25th

There are three rules for writing a novel. Unfortunately, no one knows what they are. W. Somerset Maugham
7:50pm
RESULTS....
Archerfield Speedway AU)1 #2 Brent Kratzmann 2 #28 Allan Woods 3 #10 Adam Butler 4 #33 Callum Walker 5 #32 Mitch Gowland 6 #90 Anthony Lambert 7 #51 Tim Farrell 8 #7 Aaron Kelly 9 #44 Dan Murray 10 #18 Scott Genrich 11 #73 Libby Ellis 12 #16 Bryan Mann 13 #21 Nick Whell 14 #56 Sean Rose 15 #Q74 Brodie Tulloch 16 #85 Nelson Reddacliff 17 #42 Kristy Bonsey 18 #3 Karl Hoffmans 1/25

Premier Speedway AU)Grand Annual Sprint Car Classic Night 2....1 #N47 Marcus Dumesny 2 #W2 Kerry Madsen 3 #W26 Cory Eliason 4 #S19 Tim Shaffer 5 #Q83 Steve Lines 6 #NS4 Ian Madsen 7 #V35 Jamie Veal 8 #V90 Corey McCullagh 9 #Q23 Lachlan McHugh 10 #USA4 Kalib Henry 11 #S63 Ryan Jones 12 #V88 David Murcott 13 #V70 John Vogels 14 #N99 Carson Macedo 15 #N53 Jessie Attard 16 #NQ5 Danny Reidy 17 #V73 Charles Hunter 18 #V17 Dennis Jones 19 #V72 Jacob Smith 20 #Q88 Ryan McNamara 21 #N92 Sam Walsh 22 #V37 Grant Anderson 23 #V81 Robbie Paton 24 #V55 Brooke Tatnell 1/25
PRESS....
Friday January 24th
I liked things better when I didn't understand them. Bill Watterson

3:00pm
RESULTS....
Premier Speedway AU)Grand Annual Sprint Car Classic Night 1....1 #VA27 Scott Bogucki 2 #W17 James McFadden 3 #VA6 Tim Kaeding 4 #NQ7 Robbie Farr 5 #W53 Ben Ellement 6 #N 20 Troy Little 7 #W11 Jason Kendrick 8 #V40 Rusty Hickman 9 #V25 Jack Lee 10 #N57 Matthew Dumesny 11 #V98 Peter Doukas 12 #Q17 Luke Oldfield 13 #V68 Brett Milburn 14 #Q54 Randy Morgan 15 #S97 Buddy Kofoid 16 # V3 Shane Stewart 17 #D2 Ben Atkinson 18 #V34 Brenten Farrer 19 #S81 Luke Dillon 20 #S13 Brock Hallett 21 #T22 Jock Goodyer 22 #V60 Jordyn Charge 23 #N65 Mitchell Gee 24 #S15 Aidan Hall 1/24
PRESS....
Thursday January 23rd

In seeking truth you have to get both sides of a story. Walter Cronkite

4:30pm
PRESS....
ASCS)Driver and Crew Member Registration for the 2020 season with the American Sprint Car Series is now open. Drivers can register for their intended series online at https://www.myracepass.com/series/1846/registrations/ until July 1, 2020. The cost of Driver Membership is $150.ASCS 1/23

ASCS Elite North)Expanding their footprint in the world of Non-Wing Sprint Cars, the American Sprint Car Series has added the Elite North Non-Wing Series for the 2020 season.ASCS 1/23

ASCS Desert)Ready to embark on their fifth season of competition, the San Tan Ford ASCS Desert Non-Wing Series will see a lineup of 15 races across Arizona in 2020.ASCS 1/23

USAC)USAC has announced rule changes and enforcements to be utilized beginning with the 2020 season for the USAC Silver Crown Champ Car, AMSOIL National Sprint Car and NOS Energy Drink National Midget series.USAC 1/23

SpeedShiftTV)The national slate for the USCS Series gets underway the first weekend in February when Hendry County Motorsports Park hosts a doubleheader. The oval in Clewiston, Fla., features the 360ci winged sprint car series on Feb. 7-8 and Speed Shift TV will be on site to live stream the two-day show under the VIP subscription banner. Press Releases1/23

Placerville Speedway CA)The Placerville Speedway is proud to welcome back ADCO Driveline and Custom Exhaust as official fast time sponsor of the Winged 360 Sprint Car division for the upcoming 2020 season. The Winged 360 Sprint Car fast qualifier will go home with $100 cash at all 15 weekly championship events. ADCO Driveline and Custom Exhaust owner Ken Short has been around the track for several years and is a sponsor of numerous cars that compete at the facility, in addition to being on the pit crew for Placerville Speedway regular CJ Humphreys. Press Releases1/23

Stockton Dirt Track CA)Heads up race teams and fans. Due to the impending forecast the Stockton Dirt Track has canceled this Saturday's show. The track felt this was in the best interest of everyone rather than taking a chance with the way the forecast has bounced around. Next race is February 8. 1/23

Silver Dollar Speedway CA)Dennis Gage, operator/promoter of Silver Dollar Speedway in Chico and Marysville Raceway in Marysville has won the Region Six, Southwest and Western region promoter of the year award. His nomination qualifies him for the National Promoter or the Year award which will be voted on later in January. The winner will be announced at the 47th annual Racing Promotion Monthly (RPM) workshop at the Hilton Daytona Beach Oceanfront Resort on February 10. Press Releases1/23
Wednesday January 22nd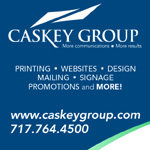 They are ill discoverers that think there is no land, when they can see nothing but sea. Francis Bacon

11:45pm
PRESS....
Tony Bruce Jr)Team Eights driver Tony Bruce Jr. earned his best Lucas Oil Chili Bowl Nationals Presented by General Tire result since 2016 last week during the 34th edition of the premier midget event. Bruce Jr. placed a career-best 11th during his preliminary night inside the River Spirit Expo Center a week ago Monday before closing the event that featured approximately 350 drivers with an 11th-place outing in a C Main on Saturday. Press Releases1/22

Speed Shift TV will return as the official broadcasting partner of Port Royal Speedway in 2020. The leading live streaming provider and the half-mile dirt oval in Port Royal, Pa., enjoyed a successful partnership in 2019 and look to build on that this year. Press Releases1/22

Tim Shaffer)Tim Shaffer is back with his former #45 car-owner Bryan Grove this year for a 40+ race schedule. The car will now be #28. 1/22
1:00pm
PRESS....
Tuesday January 21st
We are put on this earth to have a good time. This makes other people feel good. And the cycle continues. Wolfman Jack
8:45pm
PRESS....
Monday January 20th
Focus on remedies, not faults. Jack Nicklaus
11:45pm
PRESS....
Wayne County Speedway OH)Although the 2020 racing season is a little more than three months away, Promoters Jason and Kristin Flory of Wayne County Speedway have been busy putting the schedule together for the upcoming season. Along with the schedule, new clay has been added to the racing surface plus a change in the banking of the track will make the racing even more exciting at the 3/8 mile oval. Two test and tune dates are scheduled for Saturday, March 28th and April 4th. Press Releases1/20

Dirt Track Heroes)With the Quaker Steak & Lube Dirt Track Heroes show fast approaching, race car registration forms are flowing in along with vendor and sponsor commitments. The promotion team is assembling a jam-packed schedule to give the fans and drivers a great experience at the Palmer Park Mall March 6th- 8th. "During the planning the name that kept coming up was Doug Hoffman", stated event organizer Justin Beltrame. "The support we get each year from Dorney Park, Nazareth and Flemington and other track it felt like the perfect fit to honor him" noted Beltrame.Press Releases1/20

Must See Racing)During the annual Champion's Awards Banquet on Saturday in Perrysburg, Ohio Must See Racing honored the top performers from its 2019 season where Jimmy McCune was officially crowned champion for the fifth-straight year. McCune put together another stellar season not locking up the title until the finale weekend at North Carolina's Ace Speedway finally securing the closely fought championship by a narrow 35 points over Canada's Ryan Litt, who finished a close second for his best MSR season to date.Press Releases1/20

Sam Hafertepe Jr)A goal of Sam Hafertepe, Jr. for a long time as been to work back into 410cid Sprint Car competition full time, and in 2020 the four-time champion of the Lucas Oil American Sprint Car Series presented by the MAVTV Motorsports Network will achieve that goal as the Hills Racing Team No. 15h takes on the Ollie's Bargain Outlet All Star Circuit of Champions presented by Mobil 1.Press Releases1/20

PPB Motorsports 2020)Three days of motorsports events, contests and business transactions came to a close at 4:00 PM Sunday, January 19 when the 36th Pioneer Pole Buildings Motorsports 2020 Race Car & Trade Show came to a close at the Greater Philadelphia Expo Center in Oaks, PA. The show, which had taken two-and-a-half days to build was 90% 'out the door' less than two hours afterward. Press Releases1/20

Placerville Speedway CA)The final details have been inked on the 2020 Placerville Speedway schedule with confirmation of dates for the second annual Hangtown 100, which morphs into a three-night showcase at the El Dorado County Fairgrounds. The Elk Grove Ford Hangtown 100 debuted with rave reviews this past year and will occur this season on Thursday, Friday and Saturday November 19th, 20th and 21st. With the event moving to a weekend date it should give it an even bigger boost in year two. Press Releases1/20

Jesse Love)With a very busy season on the horizon, including an ARCA West schedule with Bill McAnally Racing and a midget with Keith Kunz Motorsports, Jesse Love will team up with Sacramento, CA based team, Cox Racing to fill his schedule in with Winged Sprint Car races. Press Releases1/20

IBRACN)It's back...www.IBRACN.com has officially been re-launched. Updated 2020 Paint Schemes, Silly Season, News (not so much rumors anymore), and once race season starts the Stats page will be updated. Spread the word and enjoy.1/20

Hunter Schuerenberg)Our Vermeer Motorsports team is pleased to announce that we have come to an agreement with Hunter Schuerenberg to drive our family owned #55 sprint car. We will race weekly Knoxville Raceway for the Season Championship as well as several All Star, WoO & IRA shows that fit our schedule. 1/20
Sunday January 19th
We should live, act, and say nothing to the injury of anyone. It is not only best as a matter of principle, but it is the path to peace and honor. Robert E. Lee
3:00am
RESULTS....
SSSS)Troy DeCaire emerged victorious in a wild affair Saturday night at 417 Speedway in Punta Gorda, Florida. DeCaire captured the season opener for the BG Products Southern Sprint Car Shootout Series, and in the process, also captured the first sprint car event held anywhere in North America in 2020.Race Results 1/19

Lucas Oil Chili Bowl)"I'm sorry NASCAR, I'm sorry Daytona, but this is the biggest effing race I've ever won. I hope to win Daytona in a few weeks, but this is badass!" That said it all as Kyle Larson found redemption from a last-lap loss one year ago as the Elk Grove, California native finally captured the Golden Driller in the 34th annual Lucas Oil Chili Bowl Nationals presented by General Tire. Larson, in his 13th Chili Bowl attempt, and ninth A-Feature appearance, trailed the opening 38 laps as Christopher Bell took the lead from the pole. ASCS 1/18
PRESS....
CRSA)The 2019 season for the SuperGen Products with Champion Power Equipment CRSA Sprint Car Series was an exciting one with nine different drivers gracing victory lane. In all, 13 of the scheduled 14 events were completed with the one non-completed event being a rain out at the Land of Legends Raceway in August. When all was said and done, Altamont, New York's Jeff Trombley was crowned series champion for the third time in as many seasons. The now three time series champion also claimed the Kennedy's of Troy Northway 90 Mini-Series and CRSA/Land of Legends Raceway Five Star Series championships. Press Releases1/19

REVS Racing LLC)RevsRacing LLC is excited to announce that we will be bringing 3 events to Lucas Oil Raceway Indianapolis during the 2020 season. For automotive enthusiasts, the events will feel like it felt to be a kid in candy store.We will kick off season at the beginning of May, with the three day Indy Revolution. Racers will returnin the middle of June for another three day event; the Indy Summer Nationals. We will finish up the season in October, with a one day event; the Indy Revolt.Press Releases1/19

PPB Motorsports 2020)Andrea Cap of East Berlin, PA was named Aqua Duck Water Transport Ms. Motorsports 2020 Saturday night at the Pioneer Pole Buildings Motorsports 2020 Race Car & Trade Show Saturday night. Andrea was crowned her successor, Taylor Fullin. Ms. Cap's first runner-up was Morgan Rochelle and second runner-up was Casey Robicheau. Ms. Cap was also the Swimwear winner, Ms. Rochelle the Sportswear winner, Ms. Robicheau the Interview winner, Amanda Arms the Ms. Photogenic winner and Rachel Molyneaux was named Ms. Congeniality. Press Releases1/19
Saturday January 18th
It has yet to be proven that intelligence has any survival value. Arthur C. Clarke

3:00pm
RESULTS....
Simpson Speedway AU)1 #USA4 Kalib Henry 2 #USA6 Tim Kaeding 3 #USA19 Tim Shaffer 4 #NT7 Matthew Reed 5 #USA3 Shane Stewart 6 #V60 Jordyn Charge 7 #V83 Chris Solomon 8 #V34 Brenten Farrer 9 #V70 John Vogels 10 #VA8 Daniel Evans 11 #V7 Paul Soloman 12 #SA95 Jarman Dalitz 13 #SA22 Chad Ely 14 #V29 Michael Tancredi 15 #V39 Brett Smith 16 #SA11 Scot Enderl 17 #VA29 Brett Milburn 18 #SA14 Brendan Quinn 19 #V90 Corey McCullagh 20 #SA96 Brendan Guerin 1/18

Racin Boys)Five preliminary nights featuring 343 drivers have led to Championship Saturday for the Lucas Oil Chili Bowl Nationals Presented by General Tire, which wraps up the 34th edition on Saturday inside the River Spirit Expo Center. Press Releases1/18
2:50am
RESULTS....
Lucas Oil Chili Bowl)Four leaders, seven official lead changes, and at the end of Friday's Vacuworx Qualifying Night; a drag race to the checkered flag that saw Tanner Thorson holding off Ryan Bernal at the line for his first career preliminary A-Feature victory in the 34th running of the Lucas Oil Chili Bowl National presented by General Tire. ASCS 1/18

Photos)Steve Koletar photos from PPB Motorsports Show Oaks PA are in SpeedShotz 1/18
PRESS....
Friday January 17th
The fight is won or lost far away from witnesses - behind the lines, in the gym, and out there on the road, long before I dance under those lights. Muhammad Ali

2:30am
RESULTS....
Lucas Oil Chili Bowl)Christopher Bell's fifth preliminary night victory in as many years, and sixth overall prelim triumph, the driver of the Tucker-Boat No. 84x was the class of the field in Thursday's John Christner Trucking Qualifying Night. ASCS 1/17
PRESS....
Wednesday January 15th

Sometimes all you need is just for somebody to believe in you in order to be able to accomplish maybe what you never thought you could. Drew Brees
11:50pm
RESULTS....
Lucas Oil Chili Bowl)Chasing early, then having to hold off numerous charges over the course of late-race restarts, California's Rico Abreu captured his fifth consecutive Hard Rock Casino Tulsa preliminary night victory during the Wednesday portion of the 34th annual Lucas Oil Chili Bowl Nationals presented by General Tire. ASCS 1/15
9:50pm
PRESS....
2:00am
RESULTS....
Lucas Oil Chili Bowl)Picking up his sixth career preliminary night victory, and third straight since 2018, Kyle Larson battled through a myriad of cautions to win Tuesday's Warren CAT Qualifying Night during the 34th annual Lucas Oil Chili Bowl Nationals presented by General Tire.Locking into his ninth championship A-Feature since 2010, the race to that ticket became a question of fuel. ASCS 1/15
PRESS....
Tuesday January 14th
The 50-50-90 rule: Anytime you have a 50-50 chance of getting something right, there's a 90% probability you'll get it wrong. Andy Rooney

5:30pm
PRESS....
1:40pm
PRESS....
Monday January 13th

If you've got a problem, take it out on a drum. Neil Peart
11:50pm
RESULTS....
Lucas Oil Chili Bowl)Debuting with Keith Kunz Motorsports, Oklahoma's Cannon McIntosh squashed all doubts of his worth as the 17-year old driver topped his Heat Races, Qualifier, and finally held off multiple charges, cautions, and an open red to win his first career Chili Bowl Preliminary A-Feature on Cummins Qualifying Night of the 34th annual Lucas Oil Chili Bowl Nationals presented by General Tire. ASCS 1/13

Column)Joseph Terrell has his next column covering Americans in Australia, recent west coast news and his top 10 for Chili Bowl.The West Coast Sprint Car Scene 1/13
PRESS....
4:30pm
PRESS....
Joey Saldana Racing)Joey Saldana has acquired the Godfrey Autosport/Spike Oil Tank Division.https://twitter.com/ 1/13

Eddie Tafoya)2019 USAC/CRA and USAC Southwest Sprint Car Series Rookie of the Year, Eddie Tafoya Jr. of Chino Hills, California, will make his midget racing debut this week at the 34th Annual Lucas Oil Chili Bowl Midget Nationals in Tulsa, Oklahoma. The talented driver will be competing in one of the five preliminary nights (Monday through Friday) and will then come back for Saturday's finale. Press Releases1/13

Donny Schatz)For the third time in his career, ten-time World of Outlaws Sprint Car Series champion and Fargo, North Dakota-native Donny Schatz will enter the prestigious Chili Bowl Midget Nationals at River Spirit Expo Center in Tulsa, Oklahoma. The six-day program, which will feature roughly 350 competitors derived from all disciplines of auto racing, will kick-off, officially, with preliminary competition today - Monday, January 13.Press Releases1/13

Dave Argabright)If you are attending the Chili Bowl Nationals this week, stop by and see Jack Hewitt and Jimmy Sills as they sign copies of their respective books: Hewitt's Law and Life With Luke. We will also have copies of Modern Thunder, and Pat Sullivan will visit as well to help us sign books. Life With Luke - $29.95 Hardbound, 312 pages, 32 pages of color and b/w photographs Life With Luke Collector's Edition - $49.95 Hewitt's Law - $29.95 Hardbound, 332 pages, 64 pages of color and b/w photographs Hewitt's Law Collector's Edition - $49.95 Modern Thunder - $49.95 Hardbound, 384 pages, over 1,300 photographs 1/13

Premier Speedway AU)Hailing from Des Moines, Iowa, a mere 37 miles from Knoxville Raceway, it is little wonder that Speedway has become the long-held passion of McKenna Haase, with the now resident of Indianapolis set to tick another item off the bucket list by contesting the 48th South West Conveyancing Grand Annual Sprintcar Classic. Haase will be a part of a field that has again eclipsed the 100-entry mark as the first ever female Sprintcar Feature race winner at Knoxville Raceway makes the trek to Warrnambool for Sydney based car owners Matt and Sharmaine Thomas. Press Releases1/13

ARDC)In 1939 a racing visionary by the name of Bill Schindler saw the need for more organization in the sport of midget auto racing. Schindler, along with others formed the American Racing Drivers Club or as they became more commonly known as ARDC. On Friday, May 1st the Mighty Midgets of ARDC returns to the 3/8th mile Big Diamond Speedway. The high banked, multi groove surface of the Coal Region track has produced high speed side by side action for several years. Press Releases1/13

Indy Race Parts)Still looking for sprint car & midget parts for the upcoming season? Be sure to visit our booth at the Circle Track Expo, January 25th at the Indiana State Fairgrounds in Indianapolis. Everything is on a one way ticket, cheap and if there is not a price on the item, don't be shy just shout! Just like last year, we will also have the shop open from 9AM-3PM (Located at, 361 Gasoline Alley Indianapolis) with a lot to offer from new and used parts, chassis, used tires (low as $25), and plenty of deals. It's just a short 00 min drive from the fairgrounds so if you have time, stop by and visit us at both locations! Happy bargain hunting. 1/13

Smileys Racing Products)Smiley's Racing Products has combined the Pre-Season Sale and Annual Racer's Swap Meet for ONE SUPER SATURDAY! It's the biggest Smiley's Racing event ever!! Smiley's is offering "deep discounts" to help customers "gear up" for the 2020 racing season. Almost Everything is on Sale! Let's jump right in! Here's the top-line information on all event happenings. Press Releases1/13

Racin Boys)Practice is underway inside the River Spirit Expo Center, where approximately 350 of the top race car drivers in the world converge this week to duke it out for the Golden Driller. The 34th annual Lucas Oil Chili Bowl Nationals Presented by General Tire kicks off five consecutive nights of preliminary action on Monday evening prior to Saturday's finale. Each preliminary night is scheduled to begin at 4 p.m. (Central) with hot laps. Press Releases1/13

Jack Dover)Jack Dover is confident heading into his third career attempt at the famed Lucas Oil Chili Bowl Nationals Presented by General Tire. Dover will be driving for Randy Washburn at the marquee midget event held inside the River Spirit Expo Center in Tulsa, Okla., this week. The team's preliminary night is Thursday. Press Releases1/13
Sunday January 12th

Millions saw the apple fall, but Newton was the one who asked why.Bernard Baruch
9:00pm
PRESS....
Saturday January 11th
What's another word for Thesaurus? Steven Wright
2:30pm
RESULTS....
Valvoline Raceway AU)1 #N99 Carson Macedo 2 #N47 Marcus Dumesny 3 #N48 Jackson Delamont 4 #USA56 Aaron Reutzel 5 #V35 Jamie Veal 6 #NQ7 Robbie Farr 7 #S63 Ryan Jones 8 #USA0 Lynton Jeffrey 9 #N16 Daniel Sayre 10 #NS4 Ian Madsen 11 #NS71 Michael Stewart 12 #D2 Ben Atkinson 13 #NS6 Matt Geering 14 #N54 Grant Tunks 15 #W26 Cory Eliason 16 #V5 Max Dumesny 17 #N56 Michael Saller 18 #N95 Daniel Needham 19 #N40 Chris Mcinerney 20 #N20 Troy Little 21 #NQ5 Danny Reidy 22 #N92 Sam Walsh 23 #USA7 Brad Sweet 24 #NS21 Jordyn Brazier Speedcars...1 #N51 Michael Stewart 2 #N99 Carson Macedo 3 #N14 Nathan Smee 4 #N71 Sam Walsh 5 #N57 Harley Smee 6 #N28 Dean Meadows 7 #N97 Matthew Jackson 8 #N24 Clint Leibhardt 9 #N36 Stephen Birkett 10 #N8 Cameron Malouf 11 #V72 Glen Shaw 12 #N41 Robert Mackay 13 #N66 Ben Morgan 14 #N69 Ayden Elliott 15 #N5 Andy Hassan 16 #N74 Alan Day 17 #N34 Jeffrey Burns 18 #N15 DJ Raw 19 #Q76 Reid Mackay 20 #N11 Jay Waugh 21 #N4 Bob Jackson1/11

Carrick Speedway AU)1 #T 11 Jason Redpath 2 #T 35 Adrian Redpath 3 #T 10 Jamie Bricknell 4 #T 9 Chris Johns 5 #T 48 Nick Penno 6 #T 17 Jason Dawkins 7 #T 29 Robin Dawkins 8 #T 87 Bradley Walkley 9 #T 2 Scott Bissett 10 #T 5 Mahtia Bissett 11 #T 3 Chris Gallagher 12 #T 16 Adam Alexander 13 #T 14 Mark House 1/11

Avalon Raceway AU)1 #V90 Corey McCullagh 2 #V37 Grant Anderson 3 #V8 Bobby Daly 4 #V60 Jordyn Charge 5 #V68 Brett Milburn 6 #V7 Paul Solomon 7 #V42 Jye Okeeffe 8 #V83 Chris Solomon 9 #T62 Tate Frost 10 #V2 Domain Ramsay 11 #V77 Brayden Parr 12 #VA88 Grant Stansfield 13 #V72 Jacob Smith 14 #T7 Tim Hutchins 15 #V17 Dennis Jones 16 #V70 John Vogels 17 #T45 Kurt Luttrell 18 #V48 Adam King 1/11

Perth Motorplex AU)1 #3 Callum Williamson 2 #8 Andrew Priolo 3 #75 Ben Van Ryt 4 #51 Jamie Oldfield 5 #79 Kris Coyle 6 #20 Ryan Lancaster 7 #67 Jaydee Dack 8 #50 Tom Callaghan 9 #97 Mitchell Wormall 10 #11 Jason Kendrick 11 #12 Daniel Harding 12 #57 Shaun Bradford 13 #9 AJ Nash 14 #89 Kye Scroop 15 #18 Trevor Jolly 16 #21wx Troy Lawson 1/11