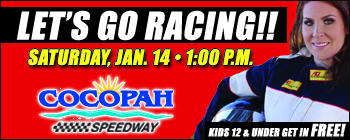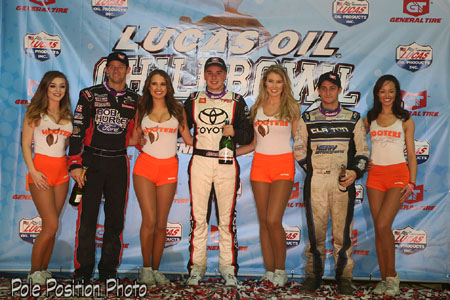 Christopher Bell wins the 2017 Lucas Oil Chili Bowl with Daryn Pittman 2nd and Justin Grant 3rd Pole Position Photo
Latest News and Race Results
If you don't see it here yet, check the Message Board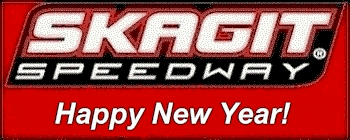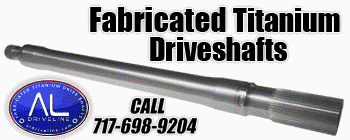 Sunday January 15th 2016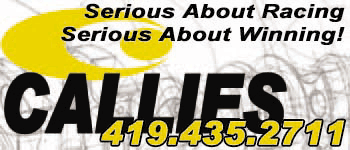 Don't sleep too much. If you sleep three hours less each night for a year, you will have an extra month and a half to succeed in. Aristotle Onassis
11:45pm
PRESS...
Desoto Speedway FL)Bradenton Florida: The First Sprint Car Race of the 2017 season will be held on Saturday Jan 21 at Desoto Speedway with the running of The Round Daddy 30 a Memorial Race for The Smith Family - Willlard, Robert and Daryl Smith. Also competing will be TQ Midgets, Open Wheel Mods, Street Stocks, Mod Mini's and Mini Stocks..Pits will Open at 1:30pm, Grandstand Gates Open at 4:30pm with Racing getting underway at 7PM....Desoto Speedway is located on 64 E - 9 Miles off of Interstate 75 Exit 220. For more details call the Speedway Office at 942-748-3171 Desoto Speedway The South's Fastest 3/8 Mile Short Track 1/15
USAC)When the green flag waves to begin the fifth season of activity at the JeffreyHogueRealtor.com Action Track USA, a new name - one with a very impressive resume` - will join the USAC All Pro SpeedSTR division, bolstering an already strong Wednesday night field of competitors. USAC 1/15
Dirt Track Heroes)Behind the scenes, the defining details and prep work continue as the energetic Dirt Track Heroes management staff place the many pieces together for another highly successful gathering of the past, present and future of auto racing coming together under one roof in Phillipsburg, New Jersey. The Tenth Annual Quaker Steak & Lube Dirt Track Heroes Show is edging closer to the opening day of the event set to return to the Phillipsburg Mall in 2017 with Sunday, March 5th chosen to be the lid lifter to the week long show. The show encompasses the majority of the local short track racing scene and will continue through Saturday night, March 11th. The Phillipsburg Mall, located on Route 22 East in Phillipsburg, NJ, has proven to be an ideal setting for this special event. Press Releases1/15
Shaun Dobson)After seven years of Sprintcar racing, Shaun Dobson last Saturday night at Sydney's Valvoline Raceway drove to his breakthrough major win – the Scott Darley Challenge – which saw him pocket $20,000 in prize money. Regarded as one of the toughest annual events on the Australian Sprintcar calendar and with nearly 100 of some of the World's best 410 Sprintcar drivers in the field, this season's Scott Darley Challenge had no shortage of competition, but Dobson came out on top and picked up the $19,000 winner's cheque along with a Lap 19 leading bonus of $1,000. Press Releases1/15
Column)"Sprint Car Racing Returns to SW Florida for First Time in 4 Years"Florida Open Wheel 1/15
3:40am
RESULTS...
Lucas Oil Chili Bowl)In 1994, Andy Hillenburg became the first Oklahoman to win the Lucas Oil Chili Bowl Nationals presented by General Tire. Twenty-two years later, the Golden Driller has made its way home as Norman, Oklahoma's Christopher Bell made his mark in the history books as the champion of the 31st annual Lucas Oil Chili Bowl Nationals presented by General Tire. Earning the victory for Keith Kunz Motorsports, Bell's win puts Keith with six overall Chili Bowl titles as a car owner since 1994 when Hillenburg wheeled the Keith and Rusty Kunz owned entry to Victory Lane. ASCS 1/15
Sprintcar All Stars)In front of a huge crowd at Simpson Speedway Cory Eliason driving for Adam Curry in the USA00 Awesome Landscape/Maxwill Racing Engines KPC picked up his first major win in Australia and collected a cool $10,000 for his efforts. The low budget young South Australian team arrived in a small van and enclosed trailer with just enough spares to keep them on track if needed but the talented young driver did not require any of them. The team were pumped at their win which was a huge reward for all their effort. Eliasons track speed was thrilling to watch. Race Results 1/15
Saturday January 14th 2016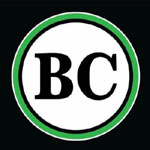 The 50-50-90 rule: Anytime you have a 50-50 chance of getting something right, there's a 90% probability you'll get it wrong. Andy Rooney
1:40pm
PRESS...
1:45am
RESULTS...
Lucas Oil Chili Bowl)The final day of qualifying for the 31st annual Lucas Oil Chili Bowl Nationals presented by General Tire was one filled with emotion as California's Justin Grant found Victory Lane for the first time in Preliminary Night competition; and did it in a Clauson-Marshall mount one year after Bryan Clauson took his final checkered flag atop the clay of the Tulsa Expo Raceway. ASCS 1/14
Friday January 13th 2016

Some people are immune to good advice. Saul Goodman
9:45pm
PRESS...
Hein Brothers photos from night 3 of the Lucas Oil Chili Bowl with more flip sequences are in SpeedShotz 1/13
NSCHOF)Sam Hafertepe, Jr., of Sunnyvale, Texas, was voted the 2016 "Driver of the Year" by the North American 360 Sprint Car Poll voting panel of media members, promoters, sanctioning officials and manufacturers for the first time. Hafffertepe, the American Sprint Car Series (ASCS) national tour champion, earned ten (10) of the first-place ballots cast in the year-end poll. Sam Hafertepe, Jr., and Keith Dobbs earned the "Team of the Year" award, too.Press Releases1/13
NSCHOF)The late sprint car driver Bryan Clauson of California and then Indiana has been named the recipient of the 2016 "Thomas J. Schmeh Award for Outstanding Contribution to the Sport" by all three voting panels of the North American Sprint Car Poll. According to poll founder and current National Sprint Car Museum curator Tom Schmeh, after whom the award was permanently named back in 2014, "The poll's Outstanding Contribution Award is the museum foundation's highest honor for current achievers in the sport, as it is voted on by industry insiders from the 360-, 410-cubic-inch, and non-winged sprint car divisions. I think our panelists saw Bryan's legacy with the Race to Save Lives organ donation program and they decided this just had to happen. It speaks to the genuine respect that voters in all three classes had for what Bryan accomplished during his short but remarkable life and career."Press Releases1/13
NSCHOF)Brady Bacon of Broken Arrow, Oklahoma, today was named the 2016 "Driver of the Year" by the North American Non-Winged Sprint Car Poll voting panel of media members, promoters, sanctioning officials and manufacturers for the first time. The United States Auto Club (USAC) point champion earned three (3) first-place ballots cast in the year-end poll. Richard Hoffman, owner of Bacon's famed number 69 sprint car earned the 2016 non-winged sprint car "Team of the Year" award.Press Releases1/13
NSCHOF)The National Sprint Car Hall of Fame is pleased to announce the names of its eight inductees for 2017. Those that will be inducted into the National Sprint Car Hall of Fame on Saturday, June 3, during the twenty-eighth annual ceremonies in Knoxville, Iowa, are: Drivers: Dave Darland, Tony Elliott, Terry McCarl. Owners-Mechanics-Builders-Manufacturers-Car Sponsors: Guy Forbrook, John Singer. Promoters-Officials-Media Members-Event/Series Sponsors: Doug Auld, W. Pat Sullivan. Pre-1945: Earl Cooper. Press Releases1/13
URC)The United Racing Club is putting the finishing touches on their 2017 schedule which is one of many things that will be released during next weekends 3 day Motorsports Show. The United Racing Club which will showcase 2014 and 2016 URC Champion Davie "No Panic" Franek and URC rookie Kris Lilick in their booth will also be releasing their Series Title Sponsor as well. URC 1/13
Hunt Wingless)The C&H Veteran Ent. presents Hunt Magnetos Wingless Tour has officially released the 2017 schedule of events, which showcases 12 events at five different tracks throughout Northern California. The season starts on Saturday February 25 with the lone visit this season to the Marysville Raceway for the annual Sherm & Loree Toller Memorial. The event is the official kick-off for Sprint Car racing in Northern California and always finds a packed house of fans in attendance. The tour will also compete in a pair of events at Chico's Silver Dollar Speedway, with those being the Saturday March 11 Silver Cup Race of Champions and the annual Wednesday night Gold Cup Race of Champions opener on September 6. Press Releases1/13
POWRi WAR East)The newly formed POWRi Lucas Oil WAR East Sprint Car Series schedule has been released, featuring an agenda comprised of 13 events. Starting off 2017, the WAR East Sprint Cars debut at Fayette County Speedway on Saturday, April 1st for their Season Opener. Press Releases1/13
Giovanni Scelzi)Giovanni Scelzi broke onto the sprint car scene in a big way in 2016. Scelzi, who turned 15-years-old right after last season ended, captured a championship during his inaugural year in a 360ci winged sprint car. With the support and a ride from Roth Motorsports, Scelzi garnered the King of Kings title as well as four podiums, seven top fives and 12 top 10s in 17 sprint car races. Press Releases1/13
Park City KS/SLS Promotions)Tickets are now on sale for the Kansas Outlaw Klassic, featuring the World of Outlaws Craftsman Sprint Car Series at 81 Speedway in Park City, Kansas on Saturday, May 6 and can be purchased online at slspromotions.ticketforce.com or by calling SLS Promotions at 815-344-2023. Press Releases1/13
Racin Boys)Oklahoma native Christopher Bell captured his third Lucas Oil Chili Bowl Nationals Presented by General Tire preliminary victory in the past four years on Thursday inside the River Spirit Expo Center, where nearly 100 drivers battled during Round 3 of the premier midget event's 31st edition. Press Releases1/13
2:45am
RESULTS...
Lucas Oil Chili Bowl)For the second year running, Oklahoma's Christopher Bell raced his DC Solar/Keith Kunz Motorsports No. 71W to Victory Lane in Thursday's John Christner Trucking Qualifying Night at the 31st annual Lucas Oil Chili Bowl Nationals presented by General Tire. A show of dominance by the native of Norman, Bell's third Preliminary Night victory locks him into his fourth championship A-Feature in as many years. ASCS 1/13
Thursday January 12th 2016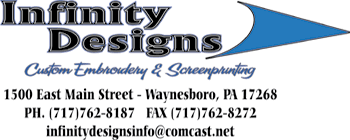 Life is not a matter of holding good cards, but sometimes, playing a poor hand well. Jack London
8:30pm
PRESS...
Hein Brothers photos from night 2 of the Lucas Oil Chili Bowl with more flip sequences are in SpeedShotz 1/12
Sprintcar All Stars AU)Local favourite and last year's winner of the Mainline DynoLog Dynamometers All Star Challenge John Vogels is making a return to the All Stars to take out the show for the second time. No other competitor has won twice and Vogels will be creating history if he succeeds. The crowd will be behind him 100% and this may give him the extra incentive needed. Press Releases1/12
CRASH PAD - Stuff Happens. Be prepared with a CRASH PAD in your seat. Do it now and be ready for the new season with the BEST material to Reduce Spinal Injury in crashes. Lots of Dealers, more info, online Ordering at www.802solutions.com Press Releases1/12
Marysville Raceway CA)Marysville Raceway is pleased to host 23 events at the quarter-mile dirt oval in 2017. The upcoming season will consist of an eight month stretch beginning in February and ending in late October. "We have come up with a wide-ranging schedule of events that really offers plenty of great grassroots racing that our fans have come to enjoy," said Promoter Dennis Gage. Press Releases1/12
Atlantic City NJ)While most of the Indoor Auto Racing Series Presented By VP Fuels stars head into Atlantic City's Boardwalk Hall on January 27-28, 2017 with race proven equipment, crowd favorite Andy Jankowiak's quest for a fourth career Indoor Auto Racing Series victory hinges on the successful completion of an all new Three Quarter (TQ) Midget of his own design. Press Releases1/12
Silver Dollar Speedway CA)The highly anticipated 2017 auto racing schedule has been released by Silver Dollar Speedway. The Speedway will host 30 events starting in March and concluding at the end of September. "There was a lot of hard work put into scheduling the type of racing that the fans at Silver Dollar Speedway have been accustomed to seeing," said Promoter Dennis Gage. "We are looking forward to hosting various divisions of cars and providing fan friendly-exciting auto racing at the Speedway in 2017." Press Releases1/12
PPB Motorsports 2017)Matt Sheppard, who turned the most potentially adverse moment of his driving career into the most productive season of his life, will be among the honorees on Saturday, January 21, 2017 at the Pioneer Buildings Motorsports Race Car & Trade Show in Oaks, Pa. Press Releases1/12
3:00am
RESULTS...
Lucas Oil Chili Bowl)Adding to the list of first time winners at the Tulsa Expo Raceway, California's Travis Berryhill solidified his spot in Saturday's championship feature event with a win in Wednesday's Hard Rock Hotel & Casino, Tulsa Qualifying Night at the 31st annual Lucas Oil Chili Bowl Nationals presented by General Tire. The 42nd different preliminary night winner in Chili Bowl history, Berryhill was chased to the line by fellow Californians, Jake Swanson and Colby Copeland with all three punching their ticket into Saturday's A-Main for the first time. ASCS 1/12
PRESS...
Wednesday January 11th 2016

Unless your government is respectable, foreigners will invade your rights; and to maintain tranquillity, it must be respectable - even to observe neutrality, you must have a strong government. Alexander Hamilton
6:50pm
PRESS...
Loads of Hein Brothers photos from night 1 of the Lucas Oil Chili Bowl with a few flip sequences are in SpeedShotz 1/11
USAC)On Saturday, January 28th, the United States Auto Club's Western racing division will celebrate their 2016 season at the annual Awards Banquet. Hosted by the Orleans Hotel & Casino in Las Vegas, Nevada, racers with the CRA Sprint Car, West Coast Sprint Car, SouthWest Sprint Car, Western States Midget, Western HPD Midget, and National Micro Sprint Series will be honored. USAC 1/11
Racin Boys)The 31st annual Lucas Oil Chili Bowl Nationals Presented by General Tire got off to a rousing start on Tuesday night inside the River Spirit Expo Center. A total of 90 competitors battled it out through heat races, qualifiers, D Mains, C Mains, B Mains and a 25-lap A Main that culminated with Tyler Courtney securing his first career Chili Bowl preliminary victory. Larry Wight advanced from seventh to second place and Zach Daum maneuvered from 10th to third as both drivers joined Courtney to lock into Saturday's main event. Press Releases1/11
World of Outlaws)In just a little more than 30 days, the World of Outlaws Craftsman® Sprint Car Series will embark on a new season and renew the stakes at one of dirt racing's biggest shows. The 46th annual DIRTcar Nationals, from February 14-25, offers 12 action-packed days of racing featuring multiple series.DIRT/World of Outlaws 1/11
Willis TX/SLS Promotions)Tickets are now on sale for the inaugural "Gator Outlaw Bash," featuring the World of Outlaws Craftsman Sprint Car Series at Gator Motorplex in Willis, Texas on Saturday, March 4, 2017 and can be purchased online at slspromotions.ticketforce.com or by calling SLS Promotions at 815-344-2023. Press Releases1/11
Tuesday January 10th 2016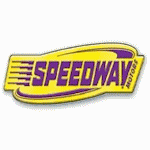 Instead of getting married again, I'm going to find a woman I don't like and just give her a house. Rod Stewart
11:50pm
RESULTS...
Lucas Oil Chili Bowl)Indiana's Tyler Courtney spent his morning unveiling the new #Driven2SaveLives program in honor of Bryan Clauson, and spent his evening driving like him as the pilot of the Clauson-Marshall Racing No. 7BC raced to his first preliminary A-Feature win in Chili Bowl competition, and in doing so, locks into his first Chili Bowl Championship feature event. ASCS 1/10
PRESS...
Selinsgrove Speedway PA)Selinsgrove Speedway unveiled the historic half-mile clay oval's 2017 schedule of events Monday evening. The lineup features no fewer than nine different divisions over the 25-race season, 14 of which are sanctioned events. 360 sprint cars, the track's weekly headline open wheel division for the fourth consecutive season, will compete in 20 races. The United Racing Club (URC) will make stops April 22 in the 37th Annual Jack Gunn Memorial, May 27, June 3 for the Kramer Cup, July 29 and July 30 in the two-day Mach 1 Chassis National Open, Aug. 12, and Sept. 2. Central PA 1/10
Premier Speedway AU)With entries now standing at 106 drivers and teams, the breakdown of who will qualify on which night at the 45th Lucas Oil Grand Annual Sprintcar Classic is keenly sought. While late entries will still be considered, the list of 106 drivers, including 11 Americans, is a relative who's who of Sprintcar Racing. Former winners Jamie Veal (2016), Kyle Hirst (USA 2015), Steven Lines (2011-13), Ian Loudoun (2012), Shane Stewart (USA 2010), three time winners Brooke Tatnell (1995, 99 & 2009), Max Dumesny (1992, 94 and 2004) and Kerry Madsen (2005, 07 and 08) will all be looking to add little more silverware to their trophy cabinets! Press Releases1/10
Lucas Oil Chili Bowl)More than 90 of the record 375 entrants at the 31st annual Lucas Oil Chili Bowl Nationals Presented by General Tire will take to the quarter-mile dirt oval on Tuesday for the first preliminary night of action inside the River Spirit Expo Center. ASCS 1/10
New Zealand Title)This weekends NZ Title can be seen at the follow link late Thursday night and late Friday night in the USA. http://velocitynet.cleeng.com/new-zealand-sprint-cars-night-1/E129211914_NZ 1/10
Oswego Speedway NY)Dan Kapuscinski, Oswego Speedway's Public Relations Director since December of 2011, will be stepping down from his full-time role at the Steel Palace effective Friday, January 27. Kapuscinski, 31, who recently celebrated the birth of his family's first child, Michael Peter on December 6, will be stepping away from the motorsports field full-time to take on a public relations role at an area school district. Press Releases1/10
SOD)King Engine Bearings has signed on as the title sponsor for the prestigious Engine Pro Sprints On Dirt presented by ARP 2017 King of Michigan at Hartford Speedway. When confirming the partnership, Phillip Data, National Sales Manager for King Engine Bearings, wrote: "We are very excited to partner with the prestigious Engine Pro Sprints on Dirt and the fantastic racing venue at the Hartford Speedway. The Engine Pro Sprints on Dirt is truly one of the most exciting race series around and has been one of the premier sprint car racing sanctioning organizations for 38 years. The Hartford Speedway is a top of the line venue and their new track configuration promises to be a real crowd pleaser. The 2017 season looks to be the best yet and we are so excited to be a part of the fast paced action." Press Releases1/10
Jackson Motorplex MN)Jackson Motorplex has created several incentive programs for 410ci winged sprint car teams in 2017. First, officials at the half-mile oval will offer a loyalty travel bonus, which is calculated on the miles a team will travel to compete as well as the number of events a team has raced in. There are nine 410 sprint car events that qualify (listed at the end of the press release) and mileage will be calculated from the race team's shop during each event. Press Releases1/10
POWRi)POWRi and Fairbury American Legion Speedway officials are pleased to release the dates for the inaugural Sprint Mania's FALS Classic on Friday, October 6th and Saturday, October 7th. In what will feature some of the best action-packed racing for wing and non-wing sprint cars, the famed quarter mile bullring known as FALS will come to life in October for the first time in speedway history. Press Releases1/10
Lucas Oil Chili Bowl)Indiana Donor Network announced today it is teaming up with Clauson-Marshall Racing to promote organ, tissue and eye donation and transplantation through Driven2SaveLives®. The campaign, which launched in 2016 around the 100th running of the Indianapolis 500, is now expanding into dirt track racing with the hopes of registering fans to become donors in honor of the late Bryan Clauson.ASCS 1/10
Monday January 9th 2016

When the President does it, that means that it's not illegal. Richard M. Nixon
11:30pm
PRESS...
Monday practice photos from the Lucas Oil Chili Bowl in Tulsa OK by Hein Brothers are in SpeedShotz 1/9
Kevin Thomas Jr)Kevin Thomas Jr. will drive the Blazin' Racin' Buffalo Wild Wings No. 82 winged sprint car owned by Todd and Susan LaHaise this season. The Don Ott-powered Maxim, under the leadership of Team Manager Greg McCormick will be running a mixture of 410 and 360 sprint car events. "I'm beyond grateful that Todd and Susan are taking this chance on me and believe that I have the talent to succeed in a wing car," Thomas said. "They had plenty of experienced drivers to choose from and when I got the call I was floored. I've worked really hard to get where I am and I'm blessed that Todd, along with Greg, see the potential we have as a team." Press Releases1/9
Austin Nemire)Sylvania Northview High School student Austin Nemire won't be in school this week. It's not because he's sick, well at least not yet. He'll be spending the week participating in the largest short track racing event in the country, the Lucas Oil Chili Bowl Nationals presented by General Tire, an indoor open wheel midget event held in the River Spirit Expo Center in Tulsa. Like the other 370 participants and the 6,500 fans that will fill the building over the course of the next five days, Nemire runs the risk of coming home with the dreaded "Chili Bowl flu," but it's a risk he's willing to take to have a chance to race his way into Saturday night's 55-lap main event. Press Releases1/9
Sprintcar All Stars AU)With USA & Aussie Stars the magnitude of the Mainline DynoLog Dynamometers All Star Challenge grows every year and with added prize money makes the event the richest A Main for 360's in Australia. The 7th running of this event is a highlight for the season. Press Releases1/9
Dominic Scelzi)Dominic Scelzi is excited for his biggest Australian test to date when he will compete three straight nights at Valvoline Raceway this weekend. Scelzi, who is driving for Wormall Motorsport, will be part of Team USA as the bullring in Sydney hosts the Origin of Speed on Thursday. Eight states and territories, including the United States, will battle it out in several main events during the unique event. Press Releases1/9
USAC)The state of Illinois will play host to a triple-header docket of events featuring the USAC Midget National Championship in Macon, Lincoln and Springfield on Independence Day weekend in 2017. Beginning on Saturday, July 1, the tour heads off to Macon Speedway for the first time in a decade. The intense one-fifth-mile bullring's history with the USAC National Midgets dates to 1959 when local hero Don Branson took the checkered flag.
Donny Ray Crawford Foundation)This year's finale of the Lucas Oil Chili Bowl Nationals Presented by General Tire falls on a challenging day for the racing community. The marquee midget event, which is held this Tuesday through Saturday inside the River Spirit Expo Center, wraps up its 31st edition on the five-year anniversary of the passing of local favorite Donnie Ray Crawford. Press Releases1/9
34 Raceway IA)34 Raceway held its 2016 Season Awards Banquet in Burlington Saturday night January 7. The evening included a banquet meal, recognition of top ten drivers, sponsors and also included a number of special aware recipients as well. 34 Raceway completed another successful year at the local 3/8 mile track and are looking forward to another great year in 2017 with some familiar and new events coming this year. Press Releases1/9
3:30pm
Saturday January 7th 2016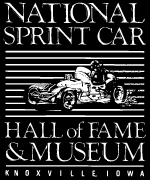 Education is what remains after one has forgotten what one has learned in school. Albert Einstein
11:30pm
PRESS...
Friday January 6th 2016

Winners embrace hard work. They love the discipline of it, the trade-off they're making to win. Losers, on the other hand, see it as punishment. And that's the difference. Lou Holtz
2:30pm
PRESS...
Thursday January 5th 2016
Tact is the art of making a point without making an enemy. Isaac Newton
11:45pm
PRESS...
POWRi West)Officials with the POWRi West Lucas Oil Series are excited to release the 2017 race schedule which will feature visits to two new tracks and the return of the series to local favorites. The schedule contains 26 races for the upcoming season, including two co-sanction events with the Rocky Mountain Midget Racing Association (RMMRA), and eight co-sanctioned events with the Lucas Oil POWRi National Midgets. Press Releases1/5
Column)Pat& Bruce Eckel have notes from the last 2 shows of 2016 in A Typical Weekend1/5
Civil War)With the schedule for the 27th season of the Civil War Series presented by Flowmaster getting released on New Years Eve, the Prentice Motorsports Group announces a payout structure change for the 2017 season. KoW 1/5
Placerville Speedway CA)Entering its second year under the Russell Motorsports Inc. banner the El Dorado County Fairgrounds based Placerville Speedway has released its tentative schedule of events for the upcoming 52nd season of competition. Since opening in 1965 the Placerville Speedway has been a favorite among fans throughout Northern California. Well known for its steep banks, distinctive red clay, loyal fan base and extremely close action, the track is located just 40-minutes up the hill from the capital city of Sacramento. Press Releases1/5
Sprint Car Challenge)With the new year now upon us the Elk Grove Ford Sprint Car Challenge Tour presented by Abreu Vineyards is pleased to announce a couple of revisions to the previously released 2017 schedule of events. The first year Winged 360 Sprint Car series would like to welcome the always hooked up & exciting Petaluma Speedway to the inaugural slate of races. The Sonoma-Marin County Fairgrounds based 3/8 mile clay oval will host SCCT dates on Saturday April 29 and a special Monday showcase on July 3. The familiar adobe oval has become a favorite for fans over the years and is a great addition for the tour. Press Releases1/5
Racing Xtravaganza)The future fans of auto racing are very important and will be treated to an expanded Kids Zone at the upcoming Racing Xtravaganza show. The Kids Zone will be under exclusive sponsorship of Hickory Falls Family Entertainment Center of Hanover, the newest sponsor to the second year show. Racing Xtravaganza is set for Saturday and Sunday, February 4-5 at the Utz Arena on the York Fairgrounds. Central PA 1/5
OSCS)Boasting a schedule reaching nearly 30 events across much of the Buckeye State, the Ohio Sprint Car Series presented by Ohio Heating will work to achieve a new level of success in 2017, showcasing a schedule, point fund and contingency program that exceeds seasons prior. Now partnered with Ohio Heating as the presenting sponsor, the Ohio Sprint Car Series presented by Ohio Heating will promote talent and competitiveness during 25 confirmed dates in 2017, with the potential for others to be confirmed during the next several weeks. Press Releases1/5
US 36 Raceway MO)The Staff of US 36 Raceway would like to invite all to our Drivers Meeting Saturday Morning at 11:00 am at Cameron, MO Community Center 915 North Ashland Drive in Cameron, MO 64429. Plans have been made to make 2017 a great year of racing and fun as we begin a new adventure at US 36 with Jon and Beth Boller at the reins. In our staff meeting the continued theme from Jon was Honesty, Integrity, Consistency, Family Fun and great racing action. Please join us at the Drivers Meeting as you the Drivers will vote on the payouts! Classes running weekly in 2017 include USRA Modified, USRA B-Modified, USRA Stock Car, Pure Stock and E-Modified. Check us out on Facebook and our website us36racewaydirttrack.weebly.com Specials will include but not limited to War Series Non-Wing and ASCS Sprint Cars adding to the excitement and fun! Feel the roar of the engines on the Very Fast High-Banked 3/8ths mile of Dirt as the racing action fires up April 28th 2017!!!!!! Friday Nights under the Lights, US 36 Raceway!!!!! 1/5
PPB Motorsports 2017)Interest in the Dorney Park Reunion display that will be part of the 32nd Annual Pioneer Pole Buildings Motorsports 2017 Fueled by Sunoco Distributed by Insinger Performance Race Car & Trade Show continues to spiral upward. The Reunion, featuring drivers and race cars that participated at the legendary track, will have a huge amount of space devoted to it during the three day show that takes place January 20th to 22nd in the Greater Philadelphia Expo Center located in Oaks, PA and features just about anything imaginable in motorsports. Press Releases1/5
SOD)Engine Pro Sprints On Dirt presented by ARP has announced that RockAuto.com, the online auto parts store founded in Madison, Wisconsin in 1999 by automotive engineers, has joined SOD as a primary heat race sponsor partner for 2017. The opportunity became available when an existing sponsor moved up to a new, higher level SOD sponsorship. Press Releases1/5
7:30am
PRESS...
Kistler Racing Products)Due to prolonged medical restrictions from Paul Kistler's recent surgery and other family issues in recent days, we regret to announce that the 9thannual Kistler Open House has been CANCELLED. Kistler Racing Products will still be open Saturday January 14th for those who still want to make a visit. We thank everyone for their understanding of the decision made and apologize for any inconvenience. 1/5
Premier Speedway AU)After yet another brilliant season plying his craft across the United States and at the famed Knoxville Raceway, Ian Madsen has returned to Australia for a stint behind the wheel of the Watson's Express Transport W66 entry with a tilt at the 45th Lucas Oil Grand Annual Sprintcar Classic high on the agenda. Press Releases1/5
Toby Bellbowen)It was a rough and at times tumble Christmas / New Year period for Toby Bellbowen. The driver of the Hogs Breath Café number 7 raced in four race meetings in seven days. A good result on the night of January 2 of eleventh has given the team a confidence booster as the big events in January approach. Press Releases1/5
Ian Madsen)Taking part in some epic battles to close out the year at Valvoline Raceway, Ian Madsen put an exclamation point on 2016 and got 2017 off to a great start as he picked up a pair of wins with the Watson's Express Transport team. "This car was extremely fast all week and it was great to get a couple of wins for this team," Madsen said. "Rob and Sandra Watson gave me a great opportunity down here and Rib, Clinton, and Dwayne are really working hard to give us a fast racecar." Press Releases1/5
King of the West)With the calendar switching to 2017, the Prentice Motorsports Group is pleased to announce a 17-race schedule for the highly popular King of the West Series in what will be there 32nd season of operation on the West Coast. "I really hope our teams and fans enjoy this schedule that is made up of some traditional events, return to a former site we used to visit, and a trip to a facility for the first time in our existence," PMG President John Prentice said. KoW 1/5
Lucas Oil Speedway MO)The biggest annual offseason gathering of Ozarks race fans returns to its historical roots on Saturday when the 30th annual Ozarks Area Racers Foundation Reunion takes place at the Ozark Empire Fairground E-Plex. Among 10 inductees into the Ozarks Area Racers Foundation Hall of Fame is Forrest Lucas, founder of Lucas Oil Products and owner of the Lucas Oil Speedway in Wheatland - a motorsports complex that changed the area's racing landscape when it opened in 2006. Press Releases1/5
Brian Brown)Brian Brown has four races and a week under his belt in Australia with the Wormall Civil/FVP/Casey's General Stores team. Four top six finishes highlighted the week, as the team got acquainted in the USA vs. Western Australia Speedweek at Quit Bunbury City Speedway and Perth Motorplex in Western Australia. After qualifying just 14th quick and finishing sixth in the opener a week ago Monday at Bunbury, he went on to finish fourth at Perth Tuesday, third at Bunbury Friday and fifth at Perth Sunday. He also registered quick time in the finale. Press Releases1/5
Hunt Wingless Tour)C&H Veteran Ent. presents the Hunt Magnetos Wingless Tour is pleased to announce that operations & promotions of the series have been transferred to Glad Enterprises, Inc and Petaluma Speedway Promoter Rick Faeth for the upcoming 2017 season & beyond. The series, which holds the distinction of being the premier Non-Winged Sprint Car touring group in Northern California, was formed in 2008 by Roger Gleason, the proprietor of Joe Hunt Magnetos in Rancho Cordova. Gleason ran the tour until 2014, when Prentice Motorsports Group then took over stewardship. Press Releases1/5
Landon Simon)Sprint Car driver Landon Simon, 27, will pilot the Mt Baker Vapor-sponsored, Esslinger-powered XXX chassis at the Chili Bowl Nationals, January 7-15. This year, the midget team is owned by Simon and operated out of the Landon Simon Racing stable in Brownsburg, Ind. The current Indianapolis-based driver will represent his home state of Ohio for the sixth Chili Bowl Nationals to date; his third with Mt Baker Vapor on board and his first as a midget car owner. Press Releases1/5
Dirt Track Heroes)The defining details and preparations for the Tenth Annual Quaker Steak & Lube Dirt Track Heroes Show continue to fall into place on a daily basis as the management staff has been working diligently to put the many pieces in place for what is expected to be another successful gathering of the past, present and future of auto racing coming together under one roof in Phillipsburg, New Jersey. The show will begin on March 5th and run through March 11th with a full itinerary of interview sessions and demonstrations set to take place. Press Releases1/5
Thunderbowl Raceway CA)With the New Year's holiday come & gone the Merle Stone Chevrolet Thunderbowl Raceway is happy to announce that tickets are now on sale for the World of Outlaws Craftsman Sprint Car Series visit in March, along with the 24th annual Southwest Contractors Trophy Cup in October. Press Releases1/5
SOD)COMP Cams will continue its Engine Pro Sprints On Dirt presented by ARP primary heat race sponsorship for the 2017 season. COMP Cams' partnership allows Engine Pro Sprints On Dirt presented by ARP to pay its competitors for winning heat races, something uncommon in sprint car racing. Racers appreciate the opportunity to be rewarded for top performance in preliminary races, not just the feature. Press Releases1/5
Tuesday January 3rd 2016
I don't know half of you half as well as I should like; and I like less than half of you half as well as you deserve. J. R. R. Tolkien
11:20pm
PRESS...
Monday January 2nd 2016
If more of us valued food and cheer and song above hoarded gold, it would be a merrier world. J. R. R. Tolkien
11:50pm
PRESS...
PPB Motorsports 2017)When Ron Bouchard won the Talladega 500 NASCAR Cup race in a photo finish with Darrell Waltrip and Terry Labonte in 1981, it was considered one of the biggest upsets in NASCAR history. The win helped Bouchard clinch the Rookie of the Year honors even though he raced in just 22 of the 31 scheduled races that year. Press Releases1/2
URC)The first announcement came on Saturday night that the wingless portion of the United Racing Club will be racing at Weedsport Speedway in a joint effort with the Empire Super Sprints. The Ultimate Wingless Shootout at Weedsport Comes in 2017! $5,000 to win event on Sunday, June 25th and it will sure to be a packed show both in the pits and the grandstands. URC 1/2
USCS)The United Sprint Car Series presented by K&N Filters has released a 50+ race 2017 schedule of events covering nine states for its 21st season of competition. The series continues to grow and in addition to a National Championship will also contest title runs in three regional series during 2017. The three regions consist of the USCS Mid-South Thunder Tour that competes primarily in Arkansas, Mississippi, Missouri, West Tennessee and parts of Alabama. The USCS Southern Thunder Tour is the second regional series. The Southern Thunder Tour competes primarily in Eastern Alabama, Georgia, Florida, East Tennessee and North and South Carolina. USCS 1/2
Sunday January 1st 2016
Violence is the last refuge of the incompetent. Isaac Asimov
11:45pm
PRESS...
ESS/URC)As the calendar turns to 2017, the Weedsport Speedway announces the first ever Ultimate Wingless Shootout! A $5,000 to win wingless event for 360 sprint cars from the Lucas Oil Empire Super Sprints (ESS) and the United Racing Club (URC). The stage will be set on Sunday, June 25th, as the best 360 Sprint racers in the Northeast will go outside the box vying for a chance to be the first Wingless Shootout Champion. Weedsport's Sportsman Shootout Series competitors will join the wingless warriors making for an exciting 1-2 punch. Press Releases1/1
RESULTS...
Allentown PA)Ryan Flores of Cornelius, N.C., swept the (Three Quarter) TQ Midget Indoor Racing Weekend features inside the Allentown (PA) PPL Center by outrunning upstart Tommy Catalano and hard charging Jimmy Blewett to win the main event Saturday night for the second straight night. "I got together with Erick (Rudolph) in the middle of the race on a restart and all of the sudden he (Tommy Catalano) is there making it three wide and taking the lead," Flores said. Race Results 1/1
Tulsa Shootout)If there was ever a way to start the year, the finale of the 32nd Speedway Motors Tulsa Shootout just set the bar as Missouri's Joe B. Miller laid waste to the field of the 55 lap Outlaw feature event with a run from the final starting spot to win the coveted Golden Driller in the night's championship Outlaw event. Adding a cherry on top, the win is Miller's first in Speedway Motors Tulsa Shootout competition.ASCS 1/1
Tulsa Shootout)For the 32nd year, the Speedway Motors Tulsa Shootout is set for a final run towards the coveted Golden Driller as the B-Mains have begun with drivers making their final bid into the A-Features on Sunday, January 1, 2017. ASCS 1/1