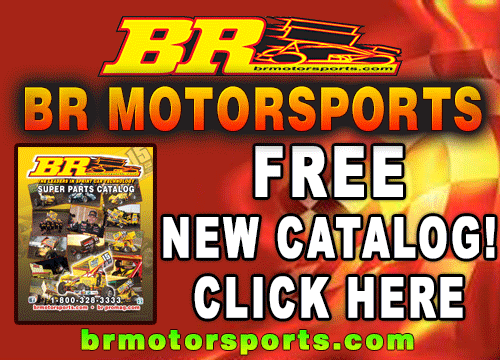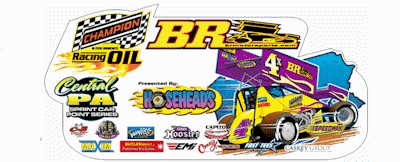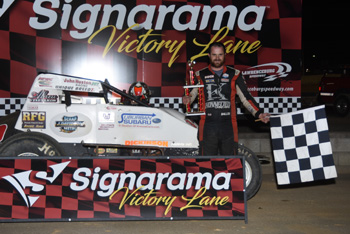 Jimmy McCune celebrates after winning the race and the Must See Racing championship Saturday at Hickory Motor Speedway. (CSP/Chris Seelman photo)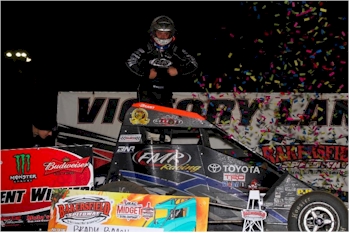 Brady Bacon scored the victory in Saturday night's USAC National & Western States Midget feature at Bakersfield (Calif.) Speedway. (Rich Forman Photo)
Latest News and Race Results
If you don't see it here yet, check the Message Board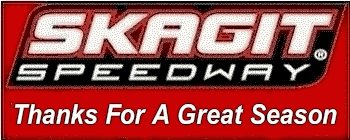 Thursday November 23rd 2017
Happy Thanksgiving
1:30am
USAC WC Sprints)USAC WEST COAST SPRINT CAR SERIES SPECIAL EVENT RESULTS: November 22, 2017 – Ventura, California – Ventura Raceway "77th Turkey Night Grand Prix" – co-sanctioned with VRA FEATURE: (20 laps) 1. Brady Bacon, 2. Troy Rutherford, 3. Klint Simpson, 4. Tyler Courtney, 5. Colby Copeland, 6. Stevie Sussex, 7. Chase Briscoe, 8. Tristan Guardino, 9. Jake Swanson, 10. Michael Pickens,USAC11/23
J&J Auto Racing)Following a telling trend, J&J Auto Racing teams added to the McKenzie, Tenn., based manufacturer's already impressive stats for the 2017 season over the weekend as David Murcott and Matt Moro were celebrated as the Victorian Sprintcar Title and Knoxville Raceway champions, respectively. Press Releases 11/23
Wednesday November 22nd 2017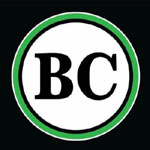 I actually think there's an incredible amount of self-knowledge that comes with getting older. Jamie Lee Curtis

8:25pm
PRESS....
POWRi)The 2017 POWRi Championship Banquet will be held on Saturday, January 27, 2018, at the River City Casino & Hotel in St. Louis, Missouri. The evening will kick off at 6:30 PM with a cocktail hour followed by dinner and the awards ceremony. 2017 was a breakthrough season for Performance Open Wheel Racing, Inc. (POWRi), and to honor an outstanding year the League has announced that for the first time a collective banquet will feature six POWRi divisions to receive year-end awards, contingencies, and point funds. Press Releases 11/22
Sprintcar All Stars)The JSR King of the River starts to take shape with Round 3 of the Mainline DynoLog Dynamometers All Star Series this Saturday night at Murray Bridge Speedway with another solid field of 25 cars. 17 travelling All Star regulars are set to challenge the locals and see who can take out the honours. USA's Cory Eliason is making a surprise early appearance to the Series driving for Adam Currie Team 59 Motorsport. Eliason's last visit saw him pick up a neat $10,000 at the All Star Challenge last January at Simpson Speedway. Landing in Australia only on Wednesday the team will set about fine tuning the car and mounting a Maxwill 360 power plant for the weekend. Press Releases 11/22
Eldora Speedway OH)Eldora Speedway today announced its confirmed race dates for the 2018 calendar year. The high-banked clay oval will continue to offer a special event schedule hosting national racing series and the region's local racers. This will be the 65th consecutive year of operation for the storied half-mile oval located in northern Darke County (Ohio) founded by the late Earl Baltes and his wife Berneice. The speedway has been owned by motorsports entrepreneur and former NASCAR, IndyCar and USAC driving champion Tony Stewart since November 2004. Press Releases 11/22
Aaron Reutzel)Aaron Reutzel and the Dissolvalloy Downhole Revolution/BC Fundz No. 87 Triple-X Sprint Car team put the finishing touches on yet another banner season by posting a set of podium finishes in the recent Lucas Oil ASCS National Tour season finale at Arizona's Cocopah Speedway on November 9-11. After finishes of second and third in the Thursday and Friday preliminary features, Reutzel narrowly missed out on winning the season finale near Yuma for the second year in a row when a nozzle line limited him to a runner-up finish to close out the 2017 campaign. Press Releases 11/22
USAC)Have you heard the one about when Kyle Larson, Christopher Bell, Brad Sweet and Chase Briscoe walk into a racetrack? Well, when that happens, it's definitely no joke. These four may not be series regulars, but when they strap into a USAC Midget this Thursday night, Nov. 23 at Ventura Raceway for the 77th running of the "Turkey Night Grand Prix," this "vacation" away from their regular duties becomes strictly business. USAC11/22
Indy Race Parts)We will be closed Thanksgiving Day to spend time with our families and will reopen on Friday, 11/24 at 9:30AM for are Black Friday specials. We thank you for giving us the opportunity to serve you this year with all the choices out there. We appreciate your business! We truly have the best customers, vendors, & supporters. Be sure to also visit us this Saturday, 11/25, for small business Saturday. (In-store only as we are still updating our website). Anyone that comes into the shop from 9:30-noon and spends $50 will get a free Indy Race Parts t-shirt. We will also extend are Black Friday specials and have snacks plus giveaways (tear-offs, gift cards, etc) during that time as well. We hope to see and if not have a great Thanksgiving!11/22
Tuesday November 21st 2017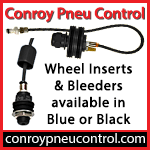 When you go through hell, your own personal hell, and you have lost - loss of fame, loss of money, loss of career, loss of family, loss of love, loss of your own identity that I experienced in my own life - and you've been able to face the demons that have haunted you... I appreciate everything that I have. David Cassidy
9:45pm
PRESS....
Monday November 20th 2017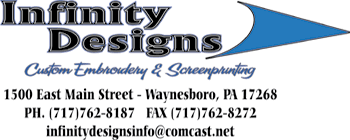 Nothing can ever be wrong about music. Duane Allman
10:20pm
PRESS....
PRI Show)Students, faculty, and school administrators from across the country will get a unique opportunity to meet and connect with racing industry professionals during the 30th Anniversary Performance Racing Industry (PRI) Trade Show, taking place December 7-9, 2017, at the Indiana Convention Center in Indianapolis. Press Releases 11/20
AL Drive Line LLC) As the build season starts to kick into high gear, AL Drive Line has you covered for all of your drive shaft and U joint needs. We can build and ship a drive line in as little as ONE BUSINESS DAY! Call 717-698-9204. Also visit www.aldriveline.com to check out our growing list of client photos ! 11/20
Seth Bergman)Several memorable moments highlighted the 2017 season for Seth Bergman. A trio of feature victories, including one with the Lucas Oil ASCS National Tour for the sixth consecutive season, top the list. Bergman was victorious on May 6 at Gator Motorplex in Willis, Texas, with the ASCS Gulf South Region and on July 21 at Creek County Speedway in Sapulpa, Okla., with the ASCS Red River Region before he capped the season with a Lucas Oil ASCS National Tour triumph on Nov. 11 at Cocopah Speedway in Somerton, Ariz. Press Releases 11/20
Jason Sides)A nine-race top-10 streak from late March through April was the highlight of the 2017 season for Jason Sides. "Consistency is something you strive for when you race on the road full time and we were as consistent as we've been in years during the month," he said. "It was a good month or so. Everything played together and went well. You want to win, but at the end of it all you have to be in the top 10 to make ends meet." Press Releases 11/20
USAC)The midget entry list for the 77th running of the "Turkey Night Grand Prix" continues to grow, currently sitting at 52 confirmed midget entries thus far for the Nov. 23rd race at Ventura Raceway. Two more race rookies, Carson Garrett of Colorado and Dustin Golobic of California have announced their intentions of competing in the famed race featuring the USAC National & Light Up the World Beverages Western States Midgets. USAC11/20
Johnny Herrera)Johnny Herrera has a lot of motivation entering the offseason after enduring one of the most frustrating seasons of his storied career. "We had too many DNFs," he said. "This is by far the worst year points-wise and the most inconsistent. It's motivation to try to fix the issues we do have. The biggest thing is trying to get another motor in our program. If you have one hiccup with one or you get a bad streak it gets you in a bind. Then your scrambling and that's extra pressure. We've had an issue like that during the summer the last two years that has hurt us." Press Releases 11/20
Travis Rilat)Travis Rilat produced a trio of feature victories this season during one of the least-raced seasons of his career. "Rain certainly cost us a lot of opportunities to race and my business kept me busy, but I think we made the most of our time racing," he said. "I want to thank Richard Saumure and Bryan Sundby for both giving me a ride this year." Press Releases 11/20
Alex Hill)The 2017 racing season was a year of highs and lows for Alex Hill as she embarked upon her first year of racing full time with the Lucas Oil ASCS National Tour. The best and worst moments of her season occurred just one week apart. The 17-year-old scored the first 360ci sprint car win of her career on May 19 at her home track of Ohsweken Speedway in Ohsweken, Ontario, Canada, during a weekend off from ASCS competition. Press Releases 11/20
Tony Bruce Jr)Tony Bruce Jr. produced a successful season despite limited racing action. Bruce Jr., who piloted the Smith Family No. 86 winged sprint car, scored one feature victory, five podiums, 11 top fives and 18 top 10s in 27 races. "We didn't end up with as many races as we thought and that makes it tough to show up to events against drivers who have a lot more seat time," he said. "We did a good job of adapting quickly and putting ourselves in a good position." Press Releases 11/20
Dominic Scelzi)Dominic Scelzi will make his season debut with the Van Lare Family this weekend during his season finale at the Copper Classic, which is an ASCS Southwest Region doubleheader hosted by Arizona Speedway. Scelzi and the team will compete at the 3/8-mile oval located in Queen Creek, Ariz., on Friday and Saturday. It will mark his second visit to the track after he scored a 15th-place finish there earlier this year during a World of Outlaws Craftsman Sprint Car Series show. Press Releases 11/20
Matt Covington)Matt Covington closed out a successful 2017 season at Cocopah with a 4th place finish in the ASCS National points that entailed a win, followed by many impressive top-5 runs. "I'd say the best moment of this year was the win in Washington," stated Covington. "We started off decent and made some points early with some good runs in the top-10. We were pretty consistent through most of the summer. We even had a stretch of fifteen top-10s at one point, I think. That, along with the win, really defined our year. The only real negative of the season was around the month of August and Knoxville where we didn't do so well." Press Releases 11/20
Jim Perricone) Quietly racing and learning through the years Jim Perricone is the lost racer from the Florida era. Many big names are mentioned such as Gene Lasker, Sport Allen, Kenny Adams, Bobby Allen and the youth of the late TJ Winegardner, Bryn Gohn and RJ Johnson. http://www.sprintsource.com/11/20
Eric Humphries)Harvest Supply's Eric Humphries picks up the Royal Purple National King of the Wing win on Saturday night at Irwindale Speedway; On Sunday Eric finished 2nd at Kern County Speedway and was crowned the Royal Purple National King of the Wing West Cost Champion! 11/20
Beasley Memorial AU)A huge 30 car field of top shelf racers has entered for the prestigious Beasley Memorial for Speedcars this Saturday at Avalon Raceway (Nov 25th). Defending winner Matt Jackson in his new Victorian ride – Photo and Media Release by Pirate Media Group. The field includes combatants from West and South Australia, Queensland, New South Wales and of course a big contingent of local guns. Press Releases 11/20
Attica Raceway Park OH)Attica Raceway Park handed out $47,000 in point fund money and contingency awards at the season-ending banquet Saturday, Nov. 18 at the Attica Fairgrounds Reception Hall. Besides handing out the awards, several announcements were made by track management. Promoter John Bores thanked all the business partners, the race teams and fans for their support and vowed to keep working hard to make improvements. Director of Operations Rex LeJeune noted there will be several events planned in 2018 to commemorate the track's 30th anniversary season. LeJeune also thanked the track staff, push truck and wrecker operators and everyone who contributes to the success of Attica Raceway Park. Press Releases 11/20
Rusty Hickman)Regaining his confidence in last Saturday night's second 360 Sprintcar All Stars Series round at Moama's Heartland Raceway, off the back of a challenging run in his 410 Sprintcar a fortnight prior, Rusty Hickman was rewarded with a pleasing runner-up result. Attempting to utilise the high line during the feature race in the third Eureka Garages & Sheds Series round at Warrnambool's Premier Speedway and subsequently tagging the wall, which cost him a podium finish, Hickman certainly made amends on Saturday night when he managed to pull off the same strategy. Press Releases 11/20
IRA Sprints)The ballroom at the Embassy Suites Brookfield/Milwaukee was jammed Saturday for the 51st annual Interstate Racing Association (IRA) Awards Banquet. This year's party was a combined affair honoring both the Bumper To Bumper IRA Outlaw Sprint Series and the Wisconsin wingLESS Sprint Series presented by the IRA. Twenty-eight teams met point fund eligibility requirements, thus receiving cash, contingency product, and hardware. Bill Balog, piloting the Mike Urner/Rhine Auto Maxim #17B, dominated every category enroute to claiming his 8th series title. Balog won 12 of the 30 A-main events, including scoring his 100th and 101st IRA feature victories in the process. Balog, and car owner Urner, split the $10,000 first place banquet award, plus an additional $500 bonus for competing in 100% of the series scheduled events (as received by all eligible 100% 410 teams). IRA 11/20
Oswego Speedway NY)For the 24th consecutive season, Saturday of Budweiser International Classic Weekend at Oswego Speedway is set to include the always entertaining winged warriors of the International Supermodified Association on September 1. While a second division for Classic Saturday 2018 is still to be announced, it is confirmed that Friday will once again include 'Pole Day' time trials for Supermodifieds and Small Block Supers while Sunday, September 2 will see the Budweiser International Classic 200 for the non-wing Supermodifieds plus the Bud Light Classic 75 for the SBS. Press Releases 11/20
Proud Motorsports)Following a career best campaign for 18 year-old Camden Proud behind the wheel of his Proud Motorsports Small Block Supermodified, Oswego based marketing firm Step One Creative has renewed its sponsorship with the family owned team for the fifth consecutive season of action at Oswego Speedway. Press Releases 11/20
Patriot Sprints)For the first time ever, three series champions will be crowned under one roof as competitors from the A-Verdi Storage Containers Patriot Sprint Tour American and Canadian Series, as well as the Champion Power Equipment CRSA 305 Sprint Tour will gather for one night to celebrate their 2017 success. Press Releases 11/20
Oswego Speedway NY)After a successful debut this past September, the Lighthouse Lanes Small Block Supermodified Touring Series will return to action in Central New York for 2018 under continued leadership from series president and founder Mike Bruce along with promoter and media director Camden Proud. Press Releases 11/20
Len Sammons Productions)Anthony Sesely is ready to return to the winners' circle in the 2018 Len Sammons Motorsports Productions Indoor Auto Racing Series Fueled By VP Racing Fuels events. The winner of four Indoor races inside Atlantic City's Boardwalk Hall - including three Gambler's Classics (2013, 2014, 2016), Sesely is coming back to Indoor action this year with the car that won all three of the Classics. Press Releases 11/20
TCCS)Supermodified drivers and teams in the Shea Concrete Triple Crown Championship Series presented by ASI Racewear were recently recognized, collecting $27,000 in point fund money, between the Oswego Speedway and International Supermodified Association championship banquets.Press Releases 11/20
Sunday November 19th 2017

Ridin' down the highway, goin' to a show. Stop in all the byways, playin' rock 'n' roll. Gettin' robbed, gettin' stoned, gettin' beat up, broken boned, gettin' had, gettin' took. I tell you, folks. It's harder than it looks.
-AC/DC, It's A Long Way To The Top (If You Wanna Rock 'N' Roll)
11:30pm
PRESS....
Racing Promotion Monthly)Balloting that will lead to selection of the Forty-Second Auto Racing Promoter of the Year is under way. Readers of Racing Promotion Monthly, the national newsletter for auto racing promoters, received their ballots which they nominate six Regional Auto Racing Promoters of the Year during December. Nominees will be announced in early January and RPM readers will choose one of the six Regional Promoters of the year as the Forty-Second Auto Racing Promoter of the Year.Press Releases 11/19
PPB Motorsports 2018)From 1962 through its final race in 1989 Pine Book Speedway presented crowd pleasing Three Quarter Midget racing and during the three days of the Pioneer Pole Buildings Motorsports 2018 Racecar and Trade Show Presented by Sunoco and Fueled by Insinger Performance a Reunion will be presented. A showcase of TQs raced at the popular race track will part of the Reunion along drivers and others that were involved in the Friday night racing action at the Route 46 and Bloomfield location in Pine Brook, NJ. Press Releases 11/19
POWRi)In what has been a banner year for the Sutter, California driver, Logan Seavey captured not only the 2017 POWRi Lucas Oil National Midget League championship, but also took Rookie of the Year honors with the League. Wrapping up the 2017 season with only two wins, it is clear that it was Seavey's consistency that brought home the championship for the rookie midget driver. Press Releases 11/19
3:30am
RESULTS....
USAC)Annie Breidinger of Hillsborough, Calif. led the final 12 laps to win Saturday night's USAC Speed2 Western US Midget finale at the Bullring at Las Vegas Motor Speedway. Sister Toni led the first 18 laps. Nolan Allison finished second ahead of Jessica Bean, Joey Iest and Tyler Slay. Jesse Love IV claimed both the Overall and Pavement season championships. USAC11/19
Irwindale Speedway CA)King of Wing...1 #15 Eric Humphries 2 #22a Bobby Santos 3 #12n Cameron Neisinger 4 #12 L Ron Larson 5 #7d Randy Du bois 6 #40 Cody Gerhardt 7 #91 Bryan Warf 8 #77 Audra Sasselli 9 #8t Tristen Spiers 10 #4 Aiden Spiers 11 #12b Jeff Bergener 12 #43b Kyle Bergener 13 #88 Jason Conn 14 #24 Jimmy Waters 15 #45 Justin Kawahata 16 #3t Tom Baker 17 #68 Michael Anderson 18 #2 Austin Carter 19 #94 Gorden Rogers 20 #3f Geoff Ensign 21 #65 T.J. Thorn 22 #8h Davey Hamilton JR. 23 #14 Aaron Willson 24 #27 Anthony Quintana 25 #25j Johny Giesler 26 #3b Robert Beck 27 #5 Ken Hamilton 28 #7r AJ Russell 29 #12m Aaron McPeak 11/19
USAC)With one of the busiest racing schedules of any driver in the United States, Brady Bacon annually competes in excess of 100 events a year on tracks from coast-to-coast. In Saturday night's "November Classic," it might've appeared the Broken Arrow, Oklahoma native had been an experienced master of Bakersfield Speedway. But, wouldn't you know it? Saturday night was the first time Bacon had even laid eyes on the track. Bacon, originally lining up seventh on the grid, worked the outside line to climb to the lead on lap seven. It was a lead he would never relinquish as he picked up his third USAC National Midget victory of the year in his FMR Racing/Brown & Miller Racing Solutions - Black Watch Farms/Beast/Toyota in the National series' first stop at Bakersfield in 17 years. USAC11/19
East Bay Raceway Park FL)In the Boomtrux.com Wingless Classic for the Eagle Jet Top Gun Sprints it was AJ Maddox picking up the $1,800 to win plus the Jeff Barfield Clean Sweep Award earning an extra $400 for his win tonight. Coming home in the second spot was Jeremy Ellerston and third went to Matt Kurtz. Boomtrux.com Eagle Jet Top Gun Sprints Wingless Classic (25-lap feature) 3a AJ Maddox 89 Jeremy Ellerston 82 Matt Kurtz G6 Brandon Grubaugh 19 Keith Butler 55 Kurt Taylor Andy Kelley Nikole Voisey 3k Guy Bos 46 David "Skeeter" Kelley 11x Billy Grace 12 David Kelley 23d Dylan Colding 83 Mark Ruel, Jr. 44a Mike Steinruck 11b Billy Bridges 17 Rich AFlexander 32 Andrew Griffin 13 Nathan Barouch (DNS) 12b Troy Decaire (DNS) 20 Frank Carlson (DNS) 11/19
Must See Racing)Jimmy McCune ended the 2017 Must See Racing Sprint Car Series season exactly the way he started it: standing in victory lane and celebrating with a big trophy. McCune completed a near-perfect weekend at Hickory Motor Speedway on Saturday during the MSR Championships, following up his Friday qualifying race win by redrawing the pole and then dominating the season-ending 50-lap feature. Race Results 11/19
USAC)Adam Lemke of Hollister, Calif. led all 30 laps to win Friday night's USAC Speed2 Western US Midget race at the Bullring at Las Vegas Motor Speedway. Chris Lamb took second ahead of Toni Breidinger, Mike Daniels and Jessica Bean. USAC11/19
PRESS....
Saturday November 18th 2017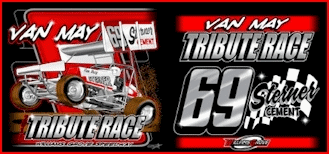 It's a very sobering feeling to be up in space and realize that one's safety factor was determined by the lowest bidder on a government contract. Alan Shepard
2:45pm
RESULTS....
Must See Racing)Hickory NC 1 #88 Jimmy McCune 2 #50m Brian Gerster 3 #26 Aaron Pierce 4 #59 Johnny Petrozelle 5 #1st Steve Surniak 6 #4B Bronzie Lawson 7 #9S Charlie Schultz 8 #8A Adam Biltz 9 #4L Anthony Linkenhofer 10 #33 Joe Larkin 11 #12 Glen Worrell 12 #88VA Bobby Rice 13 #8 Anthony McCune 11/18
Valvoline Raceway AU)Sprintcar Development Series 1 #22NZ Dean Brindle 2 #57NS Brendan Scorgie 3 #68N James Duckworth 4 #15NS Daniel Cassidy 5 #22NS Jess Cassidy 6 #71N Courtney O'hehir 7 #48NS Blake Darcy 8 #81N Graham Lagerlow 9 #30N Darren Saillard 10 #24NS Ben Hart 11 #94N Mark Hinchelwood 12 #93N William Thompson 13 #62N Glenn Kenny 14 #6N Nikki Briton 15 #80N Jeremy McGrath 11/18
Valvoline Raceway AU)Speedcar 1 #1NZ Brett Morris 2 #27N Reagan Angel 3 #97N Matthew Jackson 4 #21N Robert Mackay 5 #97V Kaidon Brown 6 #51N Michael Stewart 7 #62N Dan Biner 8 #78N Troy Jenkins 9 #76N Bob Jackson 10 #76Q Reid Mackay 11 #3N Darren Jenkins 12 #54N Alan Day 13 #98Q Jimi Quinn 14 #28N Dean Meadows 15 #40N Gary Rooke 16 #5N Andy Hassan 17 #34N Jeffrey Burns 18 #36N Stephen Birkett 11/18
Premier Speedway AU)1 #V88 David Murcott 2 #V35 Jamie Veal 3 #V90 Corey McCullagh 4 #S19 Bradley Keller 5 #D2 Ben Atkinson 6 #N47 Marcus Dumesny 7 #T7 Tim Hutchins 8 #V42 Jye Okeeffe 9 #S63 Ryan Jones 10 #S72 Chad Ely 11 #N53 Jessie Attard 12 #S14 Brendan Quinn 13 #V37 Grant Anderson 14 #V36 Tim Van Ginneken 15 #N57 Matthew Dumesny 16 #V17 Dennis Jones 17 #S20 Glen Sutherland 18 #V52 Darren Mollenoyux 19 #V47 Tim Rankin 20 #V98 Peter Doukas 11/18
Sprintcar All Stars AU)'Cyclone' Paul Solomon picked up top points at the Mainline DynoLog Dynamometers All Star Series last night at Heartland Raceway. Showing speed from the start Solomon led the main from flag to flag in a comfortable win. The V7 was followed home by Rusty Hickman's V40 J&J and Chris Solomon's family owned FMG V83. 410 regular Eddie Lumbar slotted his 360 in for the Moama event and after a great drive was rewarded with a 4th place finish. Young hard charger Dan Evans SA77 rounded out the top 5.Race Results 11/18
Perth Motorplex AU)King of Wings 1 #17 James McFadden 2 #57 Shaun Bradford 3 #77 Bradley Maiolo 4 #12 Daniel Harding 5 #99 Jamie Maiolo 6 #97 Mitchell Wormall 7 #80 James Inglis 8 #10 Andrew Priolo 9 #87 Carl Dowling 10 #14 Jason Pryde 11 #89 Kye Scroop 12 #88 Adrian Haywood 13 #51 Jamie Oldfield 14 #9 AJ Nash 15 #79 Scott Chatwin 16 #6 Rob Mould 17 #94 Matthew Cross 18 #11 Jason Kendrick 19 #60 Kaiden Manders 20 #55 Darren Mewett 11/18
PRESS....
KWS NARC)The King of the West-NARC Fujitsu Sprint Car Series will celebrate the closest championship points battle in series history at its championship awards banquet in Santa Cruz, CA on Saturday, December 16th. The event will be held at the Santa Cruz Beach Boardwalk's Cocoanut Grove Ballroom. Doors open at 6:00 p.m., followed by dinner at 7:00 p.m. and award presentations. King of the West/NARC 11/18
Dirt Track Heroes)The dates for the popular eleventh edition of the week long Quaker Steak & Lube Dirt Track Heroes Show have been confirmed for 2018 and the hard-working staff and historical groups and speedways are putting all of the necessary pieces in place to produce another great show. The successful event will once again begin its week long run at the Phillipsburg Mall located off Route 22 East in Phillipsburg, New Jersey beginning on Sunday, March 4th and will run through March 10th. The upcoming show encompasses the majority of the local short track scene and has become a must go to event for the local Tri-State area. Quaker Steak and Lube has taken on the lead sponsor role for the fourth consecutive season. Press Releases 11/18
USAC)The Knepper family is once again sponsoring FREE entry for competitors to enter their midgets for the Saturday, December 16th "Junior Knepper 55" USAC Special Event at the Southern Illinois Center in Du Quoin, Illinois. After visiting https://usacracing.ticketspice.com/2017-knepper-car-entry, use the coupon code "KNEPPER." The offer to complete a free car entry expires December 10, 2017. The complete pre-entry list for the event will be published the following day, Monday, December 11. USAC11/18
Friday November 17th 2017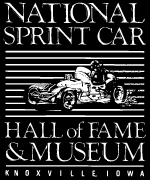 If your mother cooks Italian food, why should you go to a restaurant? Martin Scorsese
11:45pm
RESULTS....
Must See Racing)Just as they have all season long, the McCune family kicked off the final weekend of the Must See Racing Sprint Car Series season in dominating fashion, sweeping Friday's twin 20-lap qualifying races for the MSR Championships at Hickory Motor Speedway. 19-year-old Anthony McCune led the entirety of the first qualifier from the outside pole, jumping out to a full second's margin on the opening lap and polesitter Charlie Schultz waged an early scrap with Brian Gerster for the runner-up spot. Race Results 11/17
PRESS....
Thursday November 16th 2017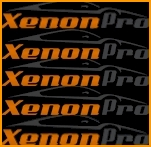 I've met a lot of hardboiled eggs in my time, but you're twenty minutes. Billy Wilder
8:30pm
PRESS....
Jason Solwold)The 2017 would be one a good one overall for Jason Solwold. Several trips to victory lane, another series championship to his credit, and some pretty successful trips outside of his native Washington state would all make it a very good year of racing. The Mike Anderson and Monica Baca owned #18 entry would once again partner with the Burlington native and be one of the most successful racing teams in the Pacific Northwest. Press Releases 11/16
Brody Roa)Brody Roa scored the biggest win of his career last Friday night when he won his first ever USAC National Sprint Car main over a tough field in the "Evelyn Pratt Main Event" at the 22nd annual Oval Nationals at Perris Auto Speedway. In addition to his Friday night triumph, the 26-year-old finished third on Thursday and sixth on Saturday making him the highest finishing USAC/CRA driver all three nights. Press Releases 11/16
SCCT)The Elk Grove Ford Sprint Car Challenge Tour presented by Abreu Vineyards and C&H Veteran Ent. presents Hunt Magnetos Wingless Tour championship awards banquet is set to take place on Saturday January 6 at the Jackson Rancheria Casino Resort. The top-15 Sprint Car Challenge Tour drivers and teams will be honored during the night inside the beautiful Grand Oak Ballroom, along with the top-10 for the C&H Hunt Wingless Tour. Rookie of the Year and other various special awards will be handed out as well. Cocktail hour with a no host bar will be held at 6pm, with dinner at 7pm and awards ceremony to follow. Tickets to the banquet cost $40 per person and can be reserved by calling 530-344-7592. Dinner will consist of a delicious prime rib buffet. A block of hotel rooms is currently available for banquet guests at $149 a night. Contact 800-822-WINN and use the booking id 1269 to receive the rate. We look forward to seeing everyone for a great night of camaraderie and putting a cap on the 2017 season. 11/16
Len Sammons Productions)Ryan Smith, who ranked second in the 2017 All Star Circuit Of Champions 410 Sprint Car circuit, has filed an entry to compete in the first East Coast Dirt Nationals coming up in two weeks at the CURE Insurance Arena in Trenton, N.J. on Friday and Saturday, December 1st and 2nd. Press Releases 11/16
Champion Oil)Champion Oil with the help of top-tier engine builders has developed two new PowerShield® motor oils specially designed to reduce the potential of engine failure during hard break-in. These purpose-built "mineral based" lubricants are offered in SAE 10w-40 and 20w-50 viscosities. Press Releases 11/16
Danny Smith)There's very few things that Danny Smith hasn't done over the course of his more than 40-year racing career, but the Chilicothe, Ohio veteran will embark into unfamiliar territory when he straps in for his first appearance at the Lucas Oil Chili Bowl Nationals in January.http://www.racechaseronline.com/ 11/16
NSCHOF)Don Lamberti has been instrumental in the National Sprint Car Hall of Fame & Museum since its inception. His generosity has continued with the new Bryan Clauson Suite Tower project. The elevator tower will be dedicated to Don's late friend, and National Sprint Car Hall of Fame inductee, Gil Sonner. The elevator in the Bryan Clauson Suite Tower will be adorned with a plaque in Gil Sonner's honor. https://www.sprintcarhof.com/ 11/16
PPB Motorsports 2018)Considered by many in the industry as one of the very best Crew Chiefs in the long history of NASCAR racing, Larry McReynolds will be appearing on Saturday, January 20th at the Pioneer Pole Buildings Motorsports 2018 Racecar and Trade Show Presented by Sunoco and Fueled by Insinger Performance. McReynolds will be appearing at the Jeff Hammond Store display located at the front entrance to the show. Press Releases 11/16
USAC)The final west coast USAC National events of the 2017 season from Bakersfield and Ventura will be streamed LIVE on Speed Shift TV. Beginning this Saturday night, Speed Shift TV will have live, flag-to-flag coverage of USAC racing on three nights in a span of six nights. USAC11/16
USAC)This Saturday, November 18th, the Light Up The World Beverages USAC Western States and USAC National Midgets will clash at Bakersfield Speedway. Promoted by Scott Schweitzer, the "November Classic" is the twelfth point race and marks the return of national series to the Bakersfield oval after seventeen years. The action packed card will also feature the California Lightning Sprints, Hobby Stocks, and Mini Stocks. The Pit Gates will open at 2:00pm, the Front Gates will open at 4:00pm, and Racing is scheduled for 6:00pm at "The West's Fastest 1/3-Mile High Banked Clay Oval." For event information, visit the track's website at www.bakersfieldspeedway.com or call 661.393.3373. USAC11/16
USAC)The number 1 is an apt number for Kyle Larson to carry on his USAC Midget's tail tank in this year's 77th running of the "Turkey Night Grand Prix." After all, number 1 is the finishing result we've become accustomed to in practically every racecar we've seen him strap into, whether it's Monday, Friday, Sunday or any day of the week that ends in the letter "y" for that matter. Twice over the last five seasons late in the month of November, Thursday night has been kind to Yung Money's racing career. More on the point, a Thanksgiving night spent at a racetrack has served the Elk Grove, California native well. USAC11/16
USCS)Cancelled...The USCS "Shootout at the Short Track" scheduled for this coming Saturday, November 18th at Talladega Short Track www.talladegashorttrack.com has been cancelled due to the forecast of incoming rain. With rain chances in the 70-90% range from all weather services predicted for Saturday afternoon and evening, "We feel like the best decision is to save everyone the time and added expense of traveling into the area and have just decided to head off the situation.USCS11/16
Team ILP)Inside Line Promotions drivers Travis Rilat, Trey Starks, Seth Bergman and Dominic Scelzi each recorded a feature victory last weekend. Rilat picked up his first Lucas Oil ASCS National Tour win since July 2013 on Thursday at Cocopah Speedway in Somerton, Ariz. Press Releases 11/16
X-1 Race Car Chassis)X-1 Race Cars is adding a new type of chassis to its lineup. "There's a material out there called Docol R8, which I came across a few years ago and we just built our first chassis out of it," X-1 Race Cars Founder Ryan Linder said. "It's definitely worth working with so when Jason Barney approached me about building a couple cars out of it I jumped at the opportunity. We're going to do some testing with it this summer, but we think there are some definite safety aspects to it." Press Releases 11/16
RUSH)The Sweeney Chevrolet Buick GMC RUSH Racing Series powered by Pace Performance held its fourth annual Authorized Engine Rebuilder/Repair Facility Seminar on Saturday (November 11) at the Hampton Inn & Suites Grove City (PA). Attendance to this meeting was "mandated" for those facilities authorized to rebuild engines for the RUSH Late Models, Sprint Cars, Sportsman Modifieds, Pro Mods, Pro Stocks, and Asphalt Series. Nineteen different engine facilities were represented as attendees came from five states plus three rebuilders from Ontario, Canada. Press Releases 11/16
Premier Speedway AU)The 2018 Grand Annual Sprintcar Classic has received an amazing boost with South West Conveyancing today announced as the Naming Rights partner for the 46th running of the event. South West Conveyancing, who replace Lucas Oil as the events Naming Rights Partners are no strangers to Sungold Stadium, Premier Speedway, Warrnambool having been major supporting sponsors of Max's Race, a role they will again enjoy come December 16, for the past two seasons. Press Releases 11/16
Wednesday November 15th 2017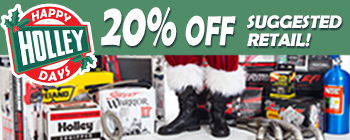 It must take account of what it decrees for today in order that today may not paralyze tomorrow. Felix Frankfurter
10:30pm
PRESS....
12:30pm
PRESS....
Kaeding Performance) It's coming soon!!! The 28th annual Kaeding Performance Race Car Swap Meet at the San Jose Fairgrounds on Tully Road, will take place on December 2nd 2017 at 8:00 a.m. This is the Swap Meet to come to, with vendors and buyers from all over California, Washington, Oregon, Nevada,Hawaii, Canada, Australia and New Zealand. So pack up all your racing parts or bring $$$ to find the best buys from the top teams in the Western States and beyond. To Pre-register, contact BF at (408)371-3031. Kaeding Performance will be hosting an Open House at their location 813 Cristich Lane in Campbell from 12 Noon to 6:00 p.m. following the Swap Meet. The Open House will include a buffet lunch,door prizes & Open House Specials. 11/15
Kreitz Oval Track Parts)Annual Race Car Flea Market, Saturday November 25th Rain or Shine No charge to sellers or buyers 785 Fritztown Road Sinking Spring PA 19608. http://www.kreitzovaltrackparts.com/ 11/15
CRASH PAD)Prepare for the unexpected. STUFF HAPPENS !! and a broken back can happen to any driver, in any size car, on any size track. Why take a chance when The CRASH PAD offers the BEST impact reduction at the most affordable price. There's No Change in the seat of the pants feel of the car. In fact it reduces the fatigue from racing on a rough track. Complete your seat and put a CRASH PAD in your seat NOW. There's No Reason Not To. Race Smart. Race Ready. Dealers, info, Ordering at www.802solutions.com 11/15
Len Sammons Productions)Erick Rudolph's standard-setting winning ways on the Indoor Auto Racing Series Fueled By VP Racing Fuels races are a matter of fact. The Ransomville, N.Y., driver is an eight time A-Main winner and three time Indoor Racing Series champion. Rudolph was a close second to Ryan Flores in last year's title chase after winning the series finale in Atlantic City, N.J. Heading into the 2018 Indoor Auto Racing Series events Rudolph will be coming off a career best outdoor season on dirt that produced 17 wins and the BRP big-block Modified Tour championship. Press Releases 11/15
Tuesday November 14th 2017

Giving money and power to government is like giving whiskey and car keys to teenage boys. P. J. O'Rourke
10:15pm
PRESS....
1:45pm
PRESS....
Cody Lamar)Strapping into the family owned No. 9L for one final time in 2017 on Saturday night in Stockton, CA, Cody Lamar would race his way into the Sprint Car Challenge Tour feature event, only to see early contact end his night early. "It was kind of a bummer way to end our season," Cody Lamar said. "We timed in well, and didn't get out of our heat but we raced into the 'A' from the semi. We were making some good laps, but we had some help getting knocked off the back stretch and it ended our night early." Press Releases 11/14
Len Sammons Productions)Brian Montieth, affectionately known as 'The Edge' for his penchant of getting the most out of his Premier Auto Works No. 21 410 Sprint Cars, will be putting Indoor Auto Racing Series fans on the edges of their seats this December 1-2, 2017. Montieth is the latest entry for the first East Coast Micro Dirt Nationals, coming up at the CURE Insurance Arena in Trenton, N.J. Press Releases 11/14
Oswego Speedway NY)Missile Motorsports is proud to welcome Cam's Pizzeria of Oswego as a supporter of both of their Pathfinder Bank Small Supermodifieds, driven in 2018 by Anthony Losurdo and Dan Kapuscinski. Cam's Pizzeria is the official pizzeria of Oswego Speedway, providing hot and ready pizzas to heat race winners throughout the season. Press Releases 11/14
IRA Sprints)The Bumper To Bumper IRA Outlaw Sprints and IRA's Wisconsin wingLESS Sprint Series will have a combined banquet this Saturday night, November 18th at the Embassy Suites in Brookfield, WI. Cocktails are at 5, with dinner being served at 6:15. Twenty-eight drivers and teams are point fund eligible. The 2018 schedule is in progress and has more big shows for both divisions, plus some high profile co-sanctioned events. It also includes a few more strategic weekends off to allow 410 teams to participate in some high profile national events or simply take a week off. 2017 provided intense and outstanding action throughout the season and the accomplishments of many will be recognized. Lots of awards and schedule announcements coming this Saturday night. The 2017 IRA Awards Banquet will the 51st for the sanctioning group. 11/14
DJ Netto)Taking on both the King of the West Series and the Sprint Car Challenge Tour on Saturday night during one big season finale event in Stockton, CA, DJ Netto would finish eighth with the King of the West Series, which wrapped up fourth place in the 2017 standings, and finished seventh in the Sprint Car Challenge Tour feature event. Press Releases 11/14
Tony Gualda)Climbing aboard the C&M Motorsports No. 7C for one final time in 2017, Tony Gualda would fight hard during the Sprint Car Challenge Tour's season finale until a part failure late in the feature event ended his season a few laps early. "It didn't quite go as we all had hoped," Tony Gualda said. "I didn't get our night started very well in time trials and I had to play catch up the rest of the night. Luckily Cody and the guys gave me a really good car and we were able to work our way into the feature." Press Releases 11/14
Farley IA/SLS Promotions)The World of Outlaws Craftsman Sprint Car Series will return to Farley Speedway in Iowa in 2018 on Friday, June 22, which marks the first time since 1994 that the series has visited the track. The event will be the fourth overall for the series at the now-three-eights-mile. The Outlaws were scheduled to race at Farley Speedway in 2004, but that event fell to rain. Press Releases 11/14
Monday November 13th 2017

The idea that you would not only exercise but that you would enjoy it is very difficult for me to understand. I just hate it. Jimmy Kimmel
9:45pm
PRESS....
Sunday November 12th 2017

I don't think that one day really relates to the next day in life. Neil Young
11:30pm
PRESS....
Krikke Motorsports)It's been a season of change for the Krikke Motorsport team leading into the 2017-18 season, which is set to continue with the team revealing the brand-new livery for their WA # 2 Transport Equipment Hire (TEH) supported 410 Sprintcar, along with a range of new team merchandise. Off the back of the introduction of new team driver Jamie Veal for this season, along with the launch of their new fully-responsive website, the Krikke Motorsport team have opted to give their car a makeover, replacing last season's livery with a slick red, black and white design. Press Releases 11/12
David Gravel)Nine wins and a top-5 finish in the final series points standings during the 2016 campaign set the stage for both David Gravel and CJB Motorsports to experience a career year in 2017 "2016 was really cool," Gravel said. "We won quite a few races and so forth but we knew there were some areas we needed to improve upon. Barry (Jackson) went to work hard in the off season and we came out this year with an even better package. It was very impressive." Gravel and the CJB team scored their first of twenty wins at the annual DIRTcar Nationals at Volusia Speedway Park near Barberville, FL. It was their only Arctic Cat All Star Circuit of Champions win on the season. Their overall performance from the five nights of racing also meant that the team was the champion of the event. Press Releases 11/12
1:30pm
PRESS....
Wayne County Speedway OH)The 2017 NAPA Wayne County Speedway awards banquet took place Saturday night at the Pines Golf Course Banquet room with 225 people in attendance to honor the top 10 drivers in the four class' pick up their awards. Following a delicious meal by the staff at the Pines Golf Course and a highlight video of the season, the awards were passed out. Press Releases 11/12
Jacksonville Speedway IL)The biggest event in the history of Jacksonville Speedway is now set for Friday April 13th as the Craftsman World of Outlaws Sprint Car Series returns to Jacksonville Speedway for an event paying $10,000 to the winner. The past two Outlaw events in 2014 (won by Christopher Bell) and 2016 (won by Joey Saldana) were mid-week events with a $6,000 to win payout. For 2018 we are stepping it up with a weekend event on our normal Friday race night and a $10,000 payout to the event winner - and the largest overall purse in the history of the Speedway.Press Releases 11/12
1:15am
RESULTS....
NARC/KWS)Stockton CA...1 #20 Cory Eliason 2 #5H Tim Kaeding 3 #83 Kyle Hirst 4 #83JR Gio Scelzi 5 #7 Bill Balog 6 #0 Bud Kaeding 7 #22 Shane Golobic 8 #3C DJ Netto 9 #68 Chase Johnson 10 #98 Sean Watts 11 #25 Bobby McMahan 12 #41 Dominic Scelzi 13 #18 Jenna Fraizer 14 #15 Pat Harvey 15 #28 Nathan Rolfe 16 #12 Jarett Soares 17 #75 Andy Forsberg 18 #31C Justyn Cox 19 #4S Buddy Kofoid Bud Kaeding is the 2017 NARC King of the West Champion.King of the West/NARC 11/12
USAC)Kevin Thomas, Jr. unloaded his racecar from his hauler last Wednesday night as the man to beat when practice began for the Budweiser "Oval Nationals" presented by All Coast Construction. When the time came to roll his car back into the hauler following Saturday night's 40-lap main event, the Cullman, Alabama was a richer man - by $25,000 - and had the hardware to show for it after scoring the victory in the 22nd annual event at Perris Auto Speedway. Meanwhile, Chris Windom emerged as USAC's newest AMSOIL National Sprint Car champion, defeating Justin Grant by a mere six points to earn his first series title just one year after capturing the Silver Crown championship. It was in late August that Windom found himself trailing Grant by 93 points and firmly believed his championship dreams had been dashed. USAC11/12
SCCT)Fresno's Dominic Scelzi took home $6100 by winning the Tribute to Gary Patterson dash and main event last night at the Stockton Dirt Track. It marked his second Elk Grove Ford Sprint Car Challenge Tour presented by Abreu Vineyards victory of the season to go along with an $11,000 score in June at Calistoga Speedway. Fremont's Shane Golobic, inaugural SCCT champion Kyle Hirst of Paradise, Roseville's Willie Croft and Clarksburg's Justyn Cox rounded out the top-five in the feature. 41 cars competed during the final night of action with Shane Golobic setting a new 360 track record in qualifying by clocking a 13.134, earning his 4th LRB, Inc/ ADCO Driveline & Custom Exhaust fast time award of the season.Race Results 11/12
ASCS Lucas Oil)A third-place finish to start off the weekend improved to second the following night, and finally, victory for Seth Bergman to close out the 2017 season with the Lucas Oil American Sprint Car Series presented by the MAVTV Motorsports Network at the Cocopah Speedway ASCS 11/12
USCS)Mark Smith from Sunbury, Pennsylvania raced from the K&N Filters Pole Position into the www.rockauto.com USCS Victory Lane on Saturday night at Bubba Raceway Park in the 3rd annual 2017 United Sprint Car Series Florida State Championship Race 30-lap finale for winged sprint cars. Smith led all thirty circuits around the 3/8 mie semi-banked oval for his first series win. Smith was a surprise unannounced entry on Friday night when he finished a disappointing 21st. He bested a stellar field of 35 entries on Saturday night with drivers from at least ten states entered.USCS11/12
Citrus County Speedway FL)SSSS...1 #59X John Inman 2 #22 Johnny Gilbertson 3 #5$ Brian Gingras 4 #55 Tommy Nichols 5 #259X Aaron Pierce 6 #0 Dude Teate 7 #56 Blake Rose 8 #15 Troy Thompson 9 #44 Gary Wiggins 10 #22X Anthony D'Aiessio 11 #14Jr. Justin Appleby 12 #J1 Mike Tharp 13 #X1 Charles Lee 14 #42 Phil Haddad 15 #1 Garrett Green 16 #6 Matt Alfonso 17 #5 Mickey Kempgens 18 #63 Carlie Yent 19 #88 Sport Allen 11/12
Saturday November 11th 2017
10:50pm
PRESS....
Photos)Loads of action shots by Hein Brothers from Brody Roa's victory on night 2 of the Perris Oval Nationals are in SpeedShotz11/11
World of Outlaws)It is with great excitement that the World of Outlaws Craftsman Sprint Car Series announces that Australian Ian Madsen will join the Series full-time in 2018. Madsen, the 2017 Knoxville Raceway Track Champion, scored his second career World of Outlaws Craftsman Sprint Car Series victory during the running of the 39th Annual AGCO Jackson Nationals at the Jackson Motorplex in Minnesota in June of this year.DIRT/World of Outlaws 11/11
6:00pm
RESULTS....
Hunt Wingless)Stockton CA...11/10...Kalib Henry, Barry Pries, Troy DeGaton, Matt Haulot, Brandon Burd Jr, Jeremy Newberry, Angelique Bell, Terry Shank Jr, Brent Steck, Chris Kerr, Keith Calvino, Sean Becker, Sparkey Howard, Scott Hall. 11/11
Avalon Raceway AU)1 #V35 Jamie Veal 2 #V52 Darren Mollenoyux 3 #W3 Steve Lines 4 #S20 Glen Sutherland 5 #V3 Shaun Dobson 6 #V42 Jye Okeeffe 7 #V37 Grant Anderson 8 #V68 Brett Milburn 9 #T7 Tim Hutchins 10 #V73 Charles Hunter 11/11
Valvoline Raceway AU)1 #92N Sam Walsh 2 #22N James Thompson 3 #21NS Jordyn Brazier 4 #57N Matt Dumesny 5 #5V Max Dumesny 6 #16N Daniel Sayre 7 #32N Warren Ferguson 8 #48N Jackson Delamont 9 #2D Ben Atkinson 10 #56N Michael Saller 11 #47N Marcus Dumesny 12 #7NS Callum Williamson 13 #53N Jessie Attard 14 #6Q Steve Rowell 15 #5NQ Danny Reidy 16 #54N Grant Tunks 17 #20N Troy Little 18 #68N James Duckworth 19 #24N Blake Skipper 20 #55N Kim Becker 21 #43N Alex Orr 22 #7Q Robbie Farr 23 #88N Max Johnston 24 #58NS Cameron Ware 11/11
PRESS....
MSCS)The top drivers participating with the Hoosier Tire Midwest Sprint Car Series this season will be receiving awards being distributed to finalize the 2017 season. This year the week beginning November 6th will serve as the annual MSCS Awards Week. Post season awards include sending point fund checks to all eligible top 10 drivers. Rosewood plaques were provided to drivers placing second to fifth in points. An additional special award plaque served to honor the MSCS Hard Charger of the Year. And there are various other contingency prizes.Press Releases 11/11
CRASH PAD)Important as your Helmet. Reduce your Risk of Spinal Injury with The Right Stuff in your seat. Sitting on the rigid bottom of your seat is Asking for Trouble. The CRASH PAD reduces Spinal Impact Forces in a crash. Race Smart. Race Ready. More Info, Long list of Dealers, Secure Online Ordering at www.802solutions.com 11/11
1:00am
RESULTS....
Friday November 10th 2017
"You're Gonna Need A Bigger Boat" Roy Scheider
11:00pm
PRESS....
PRI Trade Show)The 30th Anniversary Performance Racing Industry (PRI) Trade Show, taking place December 7-9, 2017, at the Indiana Convention Center in Indianapolis, will feature special attractions and exclusive conferences that make PRI the must-attend trade show for racing professionals. Race industry professionals who sign up to attend the PRI Show at www.pri2017.com are able to participate in these special attractions that offer unlimited business opportunities and invaluable industry insights. Press Releases 11/10
J&J Auto Racing)J&J Auto Racing teams continued to harvest wins last week as the McKenzie, Tenn., based manufacturer saw four drivers earn wins in three states and two countries including Florida, New Jersey, North Carolina and Australia. For the fifth consecutive year, Donny Schatz and the No. 15 Tony Stewart/Curb-Agajanian Racing team broke through the 20-win barrier with a victory at The Dirt Track @ Charlotte on November 3rd. The win put Schatz at 23 victories thus far in 2017. The Textron Off Road/Arctic Cat/Curb/Ford Performance/J&J team also claimed the 2017 World of Outlaws (WoO) Craftsman Sprint Car Series title to wrap up the traditional racing season. They were honored at the WoO series banquet on Sunday, Nov. 5 in Concord, NC. Press Releases 11/10
Jackson Motorplex MN)The AGCO Jackson Nationals is developing into one of the marquee sprint car events in the country and next year's 40th edition of the three-day spectacle is taking another huge leap forward. Jackson Motorplex will host the 40th annual AGCO Jackson Nationals featuring the World of Outlaws Craftsman Sprint Car Series June 7-9 with the Saturday night finale paying $40,000 to win and $3,000 to start. The total payout is more than $300,000. Press Releases 11/10
2:20am
RESULTS....
ASCS Lucas Oil)Taking the BDS Motorsports No. 1 to Victory Lane for the first time against the Lucas Oil American Sprint Car Series presented by the MAVTV Motorsports Network in 2017, Travis Rilat led start to finish for his 27th career National Tour victory, and first at the Cocopah Speedway to open up the three-day Lucas Oil Cocopah Sprint Nationals. ASCS 11/10
USAC)It's almost a shame the racing season is nearing its end. After all, Chase Stockon's season feels like it's just beginning. After waiting more than 15 months to get his ninth career USAC AMSOIL National Sprint Car victory last Saturday night at Arizona Speedway, the Fort Branch, Indiana driver had to wait just five more nights to get his 10th on night one of the Budweiser "Oval Nationals" presented by All Coast Construction at Perris Auto Speedway, tying him with Tony Stewart for 46th on the series' career win list. Additionally, he's just the third driver in the history of the series to win his first two USAC National Sprint Car features of the season after the month of November, following in the steps of Damion Gardner in 2005 and Kevin Swindell in 2008. USAC 11/10
Thursday November 9th 2017
Science is a way of thinking much more than it is a body of knowledge. Carl Sagan
9:00pm
PRESS....
2:00pm
PRESS....
Susquehanna Speedway PA)Its Official, BAPS Auto Paints and Supply Secures Naming Rights to Susquehanna Speedway. http://www.susquehannaspeedway.net/11/9
USAC)Kevin Thomas, Jr. led all drivers by recording the fastest lap in Wednesday's open practice session at Perris Auto Speedway in preparation for the Nov. 9-10-11 Budweiser "Oval Nationals" presented by All Coast Construction. USAC 11/9
Kruseman Motorsports)In a late deal, two Southern California racing champions, Cory Kruseman of Ventura and Ronnie Gardner of Riverside, have teamed up for this week's 22nd Annual "Budweiser Oval Nationals presented by All Coast Construction" at Perris Auto Speedway. The three-day race, which begins on Thursday, November 9th, will culminate with a $25,000.00 to win 40-lap main event on Saturday, November 11th. A picture containing road, outdoor, motorcycle, building Description generated with very high confidence Press Releases11/9
Oswego Speedway NY)It had been since 2011 since the all-time points system for Oswego Speedway's Supermodifieds had been updated, but that changed earlier this week and the new top five provided an interesting shift as well as a new all-time points leader for the first time since the mid-1990s. Press Releases11/9
Brody Roa)Garden Grove, California's Brody Roa came home sixth in the historic 50th annual "Western World Championships" at Arizona Speedway last Saturday night. The finish was the best for any of the USAC/CRA regulars in the 24-car field that also included the USAC National Sprint Cars. This Saturday, the BR Performance team will be at Perris Auto Speedway for the 22nd annual Oval Nationals. Press Releases11/9
World of Outlaws)For just the second time in 12 years, the World of Outlaws Craftsman Sprint Car Series will return to the Terre Haute Action Track in 2018. The date is scheduled for Saturday, October 13, 2018. The UMP Modifieds will be the support class for the evening. The slightly banked ½ mile track located in Indiana most recently hosted The Greatest Show on Dirt in 2014, an event that saw 33 cars sign in for competition with nine-time Series Champion, Donny Schatz taking the victory. DIRT/World of Outlaws 11/9