July 11 - Sharon Speedway All Star Circuit of Champions Lou Blaney Memorial Winner Cale Conley in Victory Lane with The Blaney Family Paul Arch
Hunter Schuerenberg banked $8,500 including the posted winner's share along with a $1,000 bounty on Cole Duncan by winning Saturday night's FAST Freedom 40 Classic at Chillicothe, Ohio's Atomic Speedway. TWC Photos
Sunday July 12th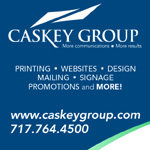 When in doubt, don't. Benjamin Franklin
11:50pm
RESULTS....
PRESS....
1:30pm
RESULTS....
4:00am
RESULTS....
Knoxville Raceway IA) 410...1. 21 Brian Brown Grain Valley, MO 2. 2M Kerry Madsen St. Marys, NSW, Aust 3. 9 Kasey Kahne Enumclaw, WA 4. 17A Austin McCarl Altoona, IA 5. 20 AJ Moeller Rockwell City, IA 6. 83 Lynton Jeffrey Sydney, NSW, Aust. 7. 44S Trey Starks Puyallup, WA 8. 09 Matt Juhl Tea, SD 9. 7 Justin Henderson Tea, SD 10. 49 Josh Schneiderman West Burlington, IA 11. 56N Davey Heskin St. Michael, MN 12. 7TAZ Tasker Phillips Pleasantville, IA 13. 4 Terry McCarl Altoona, IA 14. 44 Chris Martin Ankeny, IA 15. 19 Paige Polyak Tiffin, OH 16. 35 Skylar Prochaska Lakefield, MN 17. 96 Ryan Bunton Morton, IL 18. 22X Riley Goodno Knoxville, IA 19. 18 Ian Madsen St. Marys, NSW, Aust 20. 9W Ryan Giles Grimes, IA 21. 55M McKenna Haase Des Moines, IA 22. 27 Tucker Klaasmeyer Paola, KS 23. 2KS Brooke Tatnell Sans Souci, NSW, Aus 24. 3P Sawyer Phillips Pleasantville, IA BillW's Knoxville News7/12
ASCS)It's hard enough to win in Sprint Car racing, but imagine your Dad is Randy Martin and he's chasing you. That was the scene on Saturday night at Lake Ozark Speedway and in the end, Evan Martin held off the charge of the No. 14 to secure his second career victory with the Racinboys.com ASCS Warrior Region presented by Impact Signs, Awnings, and Wraps.ASCS 7/12
POWRi)Joe B. Miller took his #51B POWRi Engler Machine & Tool Micro to Victory lane for the third consecutive time at Valley Speedway in Grain Valley, Missouri, over Trevin Littleton and Jordan Howell to round out the podium. Joe B. Miller started on the front row with Jordan Howell to his inside, Howell took the lead early over Miller and Chase Porter. Howell and Miller gap the rest of the field, Miller found himself running a car length lower on exit in both of the corners. Race Results 7/12
All Stars)Officially etching his name into the Series' history book, Vienna, West Virginia's Cale Conley is now an Ollie's Bargain Outlet All Star Circuit of Champions presented by Mobil 1 main event winner, accomplishing his storied feat during Lou Blaney Memorial competition at Sharon Speedway in Hartford, Ohio, on Saturday, July 11. The win, Conley's seventh top-ten finish of Cometic Gasket Ohio Sprint Speedweek presented by Hercules Tires, was worth $7,500. All Stars7/12
Selinsgrove Speedway PA)Ryan Kissinger of Bloomsburg scored the biggest win of his sprint car career at Selinsgrove Speedway on Saturday night, walking off with the 20th annual, 30-lap National Open for 360 sprint cars worth $5,000. Central PA 7/12
Lawton Speedway OK)IMCA RaceSaver A Feature 1 (20 Laps): 1. 16S-Steven Shebester[11]; 2. 93-Zachary Patterson[8]; 3. 7-Joe Bob Lee[9]; 4. 6-Alison Slaton[4]; 5. 29S-Blake Scott[10]; 6. 33-Gary Owens[7]; 7. 98K-Dane Fields[1]; 8. 17-Jeremy Allen[5]; 9. 6N-Cameron Hagin[20]; 10. 39-Sterling Hoff[6]; 11. 87C-Cody Hill[12]; 12. 82-Austin Saunders[16]; 13. (DNF) 4B-Austin Burkham[13]; 14. (DNF) 18-Abby Laden[18]; 15. (DNF) 91-Derrick Gentilly[15]; 16. (DNF) 94F-Morgan Fletcher[17]; 17. (DNF) 29B-Duane Baker[3]; 18. (DNF) 24H-Lightfoot Hawkins[19]; 19. (DNF) 80-Loyd Clevenger Sr[2]; 20. (DNS) 13C-Brady Courtney 7/12
Devils Bowl Speedway TX)305 Sprints A Feature 1 (20 Laps): 1. 10G-Marcus Thomas[12]; 2. V8-Robert Vetter[6]; 3. 7M-Kevin Ramey[7]; 4. 71W-Weston Gorham[8]; 5. 16P-Matthew Holt[2]; 6. 45-Martin Edwards[17]; 7. 2-Colby Stubblefield[10]; 8. 99B-John Ricketts[15]; 9. 21S-Russell Shoulders[5]; 10. 22M-Taylor Courtney[9]; 11. 6-David Burke[4]; 12. 33S-Briley Stone[3]; 13. 35K-Dylan McCann[18]; 14. 2L-Logan Payne[14]; 15. 41B-Joshua Harner[13]; 16. 6M-Blake Mallory[16]; 17. 4-Austin Mundie[11]; 18. 24-Joseph Kasper[19]; 19. 77-Gary Ray Spears Jr[20]; 20. 4X-Heath Nestrick[1] 7/12
URSS)Hays KS...1 #911 Ty Williams 2 #5x Jason Martin 3 #33 Koby Walters 4 #7 Shane Sundquist 5 #88j Jeremy Huish 6 #17x Taylor Velasquez 7 #17 Todd Plemons 8 #20b Nate Berry 9 #2j Zach Blurton 10 #45x Kyler Johnson 11 #12 Darren Berry 12 #97 Brian Herbert 13 #98 J D Johnson 14 #61 Willie Wynn 15 #0 Steven Richardson 16 #17s Chad Salem 17 #21 Jody Reeves 18 #34c Cale Cozad 19 #50 Jed Werner 20 #74v Howard Van Dyke 7/12
Petaluma Speedway CA)360...1 #2x Chase Majdic 2 #92 Andy Forsberg 3 #43 Bradley Terrell 4 #5v Sean Becker 5 #17w Shane Golobic 6 #63 JJ Hickle 7 #2xm Max Mittry 8 #7h Jake Haulot 9 #7b Brent Bjork 10 #46jr Joel Myers Jr. 11 #9n Shawn Arriaga 12 #1b Chelsea Blevins 13 #78 Bret Barney 7/12
Saturday July 11th
I'd rather have friends who care than friends who agree with me. Arlo Guthrie
11:50pm
RESULTS....
Column)Danny Burton has Gas City IN notes Hoosier Race Report 7/11

Column)Pat & Bruce Eckel have their column from last night at Gas City where Thomas Meseraull passed Kyle Cummins for the lead and took his first win of the year at Gas City over Cummins and Scotty Weir.A Typical Weekend 7/11

Rapid Speedway IA)IMCA RaceSaver A Feature (20 Laps): 1. 17V-Casey Abbas[1]; 2. 4SS-Jody Rosenboom[12]; 3. 12L-John Lambertz[4]; 4. 1CC-Clayton Christensen[3]; 5. 98-Nate Barger[9]; 6. 0H-Sam Henderson[2]; 7. 24T-Chris Thram[6]; 8. 8-Micah Slendy[8]; 9. 05-Tim Ottenbacher[19]; 10. 33-Trevor Smith[13]; 11. 77-Taylor Ryan[15]; 12. 35-Mike Stegenga[7]; 13. 12X-Elijah Hargreaves[18]; 14. 6B-Bayley Ballenger[20]; 15. (DNF) 27CC-Chayden Carpenter[17]; 16. (DNF) 51A-Elliot Amdahl[11]; 17. (DNF) 2D-Dusty Ballenger[5]; 18. (DNF) 22W-Aaron Werner[14]; 19. (DNF) 14-Nick Barger[16]; 20. (DNF) 43MB-Jesse Lindberg[10] 7/11

World of Outlaws)David Gravel's hometown is about 1,000 miles away from Wilmot Raceway, yet he's starting to consider the Wisconsin raceway his new home track. While occupying Victory Lane for the fourth time in his career at the raceway Saturday night, the Watertown, CT native even joked he'd consider moving there with how well the track has treated him in his career. World of Outlaws7/11

MASS)New Egypt NJ...1 #18 Tim Tanner Mid 2 #45 Kevin Nagy 3 #77J Jeff Geiges 4 #24 Mike Haggenbottom 5 #202 Mark Bitner 6 #1 Tom Carberry 7 #70 Eddie Wagner 8 #21J Jason Dunn 9 #812 Zach Berghof 10 #77T Troy Ale 11 #27J Jenna Shotz 12 #83K Kristina Pratt 13 #38 Marie McVay 14 #57V David Bonrur 15 #85 Ricky Dieva 16 #83 Larry McVay 17 #17C Keith Andersen 18 #77Z Zak Vickers 19 #10S Chuckles Stone 7/11

Atomic Speedway OH)Freedom 40...1 #55 Hunter Schuerenberg 2 #22 Cole Duncan 3 #5x Justin Peck 4 #60 Kory Crabtree 5 #15k Chad Kemenah 6 #57 Kyle Larson 7 #4 Danny Smith 8 #21M Brinton Marvel 9 #5J Jake Hesson 10 #5H Jordan Harble 11 #97 Max Stambaugh 12 #35R Ronnie Blair 13 #5B Chad Blonde 14 #22M Dan McCarron 15 #99 Ryan Myers 16 #5T Travis Philo 17 #78 Todd Kane 18 #59 Bryan Knuckles 19 #4x Jimmy Stinson 20 #71 Shane Stewart 21 #1B Keith Baxter 22 #68G Tyler Gunn 7/11

Eagle Raceway NE)IMCA...1 #14 Joey Danley 2 #95 Trevor Grossenbacher 3 #51 Mike Boston 4 #5 Stuart Snyder 5 #12 Tyler Drueke 6 #4x Jason Danley 7 #12N Neil Nickolite 8 #100 Clint Benson 9 #91 Adam Gullion 10 #93 Ryan King 11 #20x Toby Chapman 12 #4w Nathan Weiler 13 #14g Gene Ackland 14 #12k Troy Sanford 15 #20 Tim Hilfiker 16 #14J Josh Riggins 17 #1B Brandon Horton 18 #55 Doug Lovegrove 19 #62 Tim Fricke 20 #30 Jordan Grabouski 7/11

USCS)Dixie Speedway GA 12th Randy Helton Memorial (27 Laps): 1. 29A-Kyle Amerson[4]; 2. 22-Connor Leoffler[10]; 3. 10M-Morgan Turpen[3]; 4. 10-Terry Gray[19]; 5. 07-Johnny Bridges[1]; 6. 29O-Jeff Oliver[11]; 7. 1ST-Steve Surniak[5]; 8. 67M-Hayden Martin[14]; 9. 21B-Brandon McLain[7]; 10. 49-Mallie Shuster[9]; 11. 43-Terry Witherspoon[16]; 12. 28-Jeff Willingham[18]; 13. 20-Jim Shuster[17]; 14. 9-Danny Oliver[2]; 15. 33-Joe Larkin[20]; 16. (DNF) 7E-Eric Gunderson[15]; 17. (DNF) 92-AJ Maddox[8]; 18. (DNF) 1A-Lee Moore[13]; 19. (DNF) 67T-Brian Thomas[6]; 20. (DNF) 15-Danny Burke[12]; 21. (DNF) 43JR-Tanner Witherspoon[21]; 22. (DNS) 17B-Shelby Brown 7/11

WI wingLESS)Wisconsin WingLESS Sprints Presented by the IRA 24 Entries A Feature 1 20 Laps | 00:12:18.241 1. 9-Greg Olsen[2]; 2. 40-Tim Cox[4]; 3. 01-Chris Dodd[10]; 4. 1HD-Zach Hansen[5]; 5. 6B-Vince Bartolotta[7]; 6. 91-Jimmy Sivia[3]; 7. 19K-Derek Crane[16]; 8. 50-Rusty Egan[9]; 9. 7X-Ryan Marshall[8]; 10. 38-Allen Hafford[6]; 11. 20-Natalie Klemko[12]; 12. 54-Scott Grissom[11]; 13. 23Z-Zach Raidart[24]; 14. 22S-Brian Strane[14]; 15. 70-Chris Klemko[19]; 16. 29OG-Tom Eller[13]; 17. 99-Tommy Colburn[18]; 18. 69-TJ Smith[23]; 19. 94-Jim Wehrman[20]; 20. 22-Greg Alt[21]; 21. 41-Dennis Spitz[17]; 22. 39-William Huck[22]; 23. 4-Jordan Paulsen[1]; 24. 1N8-Nathan Crane[15] IRA7/11

POWRi)In what was an eventful POWRi Lucas Oil National and West Midget League feature event at Valley Speedway, Ace McCarthy had to fend off several challenges as he wired the field for his second career POWRi victory. McCarthy's Valley Speedway victory was his first driving for Dave Mac Motorsports. Race Results7/11

ASCS Lucas Oil)A historical night for Oklahoma's Harli White, the driver of the Life of Hope Ministries/Champion Brands No. 17w parked in Victory Lane at the famed Riverside International Speedway to become the first woman to ever top the Lucas Oil American Sprint Car Series National Tour presented by the MAVTV Motorsports Network. Harli is the 152nd different winner with the Lucas Oil American Sprint Car Series National Tour presented by the MAVTV Motorsports Network since 1993, and the fifth winner on the 2020 season. Co-Sanctioned with the ASCS Mid-South Region, the win counts as her second with the regional tour.ASCS 7/11

Lake Ozark Speedway MO)360 Sprints A Feature 1 (25 Laps): 1. 4-Evan Martin[2]; 2. 14-Randy Martin[1]; 3. 3-Ayrton Gennetten[8]; 4. 21-Miles Paulus[3]; 5. 33-Austin Alumbaugh[7]; 6. 6-Bryan Grimes[6]; 7. 11-Austin O'Neal[11]; 8. 7B-Ben Brown[9]; 9. 14E-Kyle Bellm[5]; 10. 1X-Brad Ryun[12]; 11. 03-Shayle Bade[14]; 12. 21R-Gunner Ramey[13]; 13. 93-Taylor Walton[10]; 14. 18X-Nathan Ryun[15]; 15. (DNF) 0-Jake Griffin[4]; 16. (DNF) 9M-Billy Butler[16]; 17. (DNS) 28-Luke Verardi; 18. (DNS) 4X-Bailey Goldesberry; 19. (DNS) 75-Tyler Blank 7/11

Lake Ozark Speedway MO)305 Sprints A Feature 1 (20 Laps): 1. 88-James Kinder[1]; 2. 55-Kenny Potter[6]; 3. 14C-Danny Clark[3]; 4. 02-Austin Crane[2]; 5. 56H-Dean Hathman[10]; 6. 26B-Nick Rasa[5]; 7. 66-Edmund Bishop[11]; 8. 6-Doug Fry[12]; 9. 4-Josh Poe[4]; 10. 15K-Kaitlyn Boland[8]; 11. 90-Dan Wohnoutka[9]; 12. 9-Kevin Foreman[7]; 13. (DNS) 00-Matt Fair 7/11

NOSA)Crary ND...A Feature 1 (25 Laps): 1. 8H-Jade Hastings[4]; 2. 9N-Wade Nygaard[17]; 3. 11M-Brendan Mullen[14]; 4. 20A-Jordan Adams[16]; 5. 8-Jack Croaker[3]; 6. 0-Nick Omdahl[8]; 7. 14T-Tim Estenson[1]; 8. 31-Shane Roemeling[9]; 9. 26-Blake Egeland[5]; 10. 41T-Travis Strandell[2]; 11. 17-Zach Omdahl[10]; 12. 12-Brayden Pengilly[15]; 13. 4-Colton Young[6]; 14. (DNF) 2-Tee Young[13]; 15. (DNF) 6N-Greg Nikitenko[7]; 16. (DNF) 10TRB-Bob Martin[11]; 17. (DNF) 14-Tom Egeland[12] 7/11

Devils Lake Speedway ND)Non-Winged Sprints A Feature 1 (25 Laps): 1. 19B-Jack Berger[5]; 2. 52-Adam Sobolik[2]; 3. 126-Joel Larson[6]; 4. 15T-Myles Tomlinson[4]; 5. 20L-Dusty Lawson[8]; 6. 69-Brandon Rekow[7]; 7. 20-Kevin Lawson[3]; 8. 22-Brandon Palm[12]; 9. 21-Cory Palm[1]; 10. 7S-Jon Schumann[9]; 11. (DNF) 84-Joshua Johnson[10]; 12. (DNF) 18-Zach Hultstrand[11] 7/11

ASCS)Ripping through the field from 11th, Jeremy Campbell proved how well he knows 81-Speedway on Saturday night, winning for the first time against the American Bank of Oklahoma ASCS Sooner Region presented by Smiley's Racing Products.ASCS 7/11

Lincoln Speedway PA)Freddie Rahmer lined up ninth for the 30-lap feature on John Gleim Excavating Night. Rahmer reeled in early race leader, Billy Dietrich, in lapped traffic to take the lead and cruised to his third win at the track this year. Dietrich started on the pole with Dylan Norris to his outside. Dietrich took the early race lead using the high line around the track. Norris also chose the high side while Tim Glatfelter went to the bottom to challenge Norris for second. Matt Campbell entered the mix and made it a three-way battle for second. Central PA7/11
Anderson Speedway IN)Glen Niebel Classic...1 #56 Tyler Roarhig 2 #67 Kyle O'Gara 3 #22A Bobby Santos 4 #7A Dakoda Armstrong 5 #77 Eric Gordon 6 #12 Chris Neuenschwander 7 #1 James Davison 8 #32H Nick Hamilton 9 #4 Kody Swanson 10 #32W Ronnie Wuerdeman 11 #31 Derek Bischak 12 #51 Scotty Hampton 13 #7C Caleb Armstrong 14 #27 Chris Jagger 15 #22 Johnny Gilbertson 16 #64 Jerry Coons Jr 17 #12W Billy Wease 18 #18 Travis Welpott 19 #71 Brian Vaughn 7/11
Clinton County Speedway PA)Dale Schweikart of Linden made a last lap pass to claim the Laurel Highlands RaceSaver Sprint Car feature by .202 seconds over Jared Zionkowski in a thrilling finish. The win was the second of the season for Schweikart.
Port Royal Speedway PA)Dylan Cisney threw everything he had at Jeff Halligan, but Halligan never flinched holding back Cisney for his first career Port Royal Speedway Weikert's Livestock Sprint car feature win Saturday night by .061. Central PA7/11
BAPS Motor Speedway PA)Super Sportsman...1 #70D Frankie Herr 2 #1A Chase Gutshall 3 #2M Matt Ondek 4 #383 Steve Fannasy 5 #3B Mike Enders 6 #25 Bobby Hockenberry 7 #360 Jay Fannasy 8 #00 Troy Rhome 9 #7 Timmie Barrick 10 #29 Adam Wray 11 #19R Eric Rutz 12 #14 Nate Young 13 #16R Ryan Rutz 14 #77W Tom Wyckoff 15 #10H Dave Hollar 16 #21R Jamie Rickert 17 #35 John Edkin 18 #99G Scott Grace 19 #6M Craig Morrow 20 #8 Rich Eichelberger 21 #22 Daniel John 22 #5D Luke Deatrick 23 #30 Scott Dellinger 24 #75 Kenny Edkin 7/11
PRESS....
3:00pm
RESULTS....
2:30am
RESULTS....
PRESS....
Friday July 10th

Give me six hours to chop down a tree and I will spend the first four sharpening the axe. Abraham Lincoln
10:50pm
RESULTS....
PRESS....
1:50pm
PRESS....
Thursday July 9th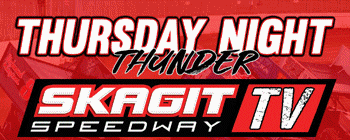 Personally I'm always ready to learn, although I do not always like being taught. Winston Churchill
11:50pm
RESULTS....
PRESS....
2:45pm
PRESS....
Wednesday July 8th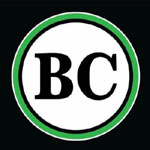 A people free to choose will always choose peace. Ronald Reagan
11:45pm
RESULTS....
PRESS....
2:00pm
PRESS....
Tuesday July 7th

Don't ever become a pessimist... a pessimist is correct oftener than an optimist, but an optimist has more fun, and neither can stop the march of events. Robert A. Heinlein
10:00pm
PRESS....
3:00pm
RESULTS....
PRESS....
Monday July 6th
"I don't regret nuthin... " Keith Richards
11:30pm
RESULTS....
PRESS....
5:30pm
RESULTS....
PRESS....
2:00am
RESULTS....
Sunday July 5th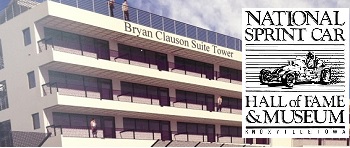 See the New "Salute to Champion Greg Hodnett" exhibit
Why waste time learning, when ignorance is instantaneous? Bill Watterson
10:50pm
RESULTS....
PRESS....
2:00pm
RESULTS....
PRESS....
2:50am
RESULTS....
Saturday July 4th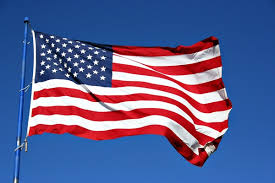 Independence is happiness. Susan B. Anthony
10:30pm
RESULTS....
2:30pm
RESULTS....
PRESS....
3:00am
RESULTS....
Friday July 3rd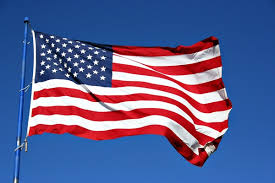 Everybody wants to laugh - you know that. They need to laugh... people need to laugh. Carl Reiner
11:50pm
RESULTS....
1:00pm
RESULTS....
PRESS....
Thursday July 2nd

I was planning on my future as a homeless person. I had a really good spot picked out. Larry David
11:50pm
RESULTS....
PRESS....
RESULTS....
PRESS....
2:00am
RESULTS....
Wednesday July 1st
I want to walk into a room, be it a hospital for the dying or a hospital for the sick children, and feel that I am needed. I want to do, not just to be. Princess Diana
9:30pm
PRESS....
1:00pm
RESULTS....
PRESS....
Tuesday June 30th
We cannot solve our problems with the same thinking we used when we created them. Albert Einstein
11:30pm
RESULTS....
PRESS....
Monday June 29th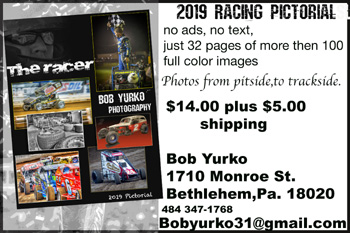 I learned at a very early age, the easiest thing in the world is to tell the truth, and then you don't have to remember what you said. It has nothing to do with morality, just remembering what you said. Robert Evans
11:50pm
RESULTS....
PRESS....
3:00pm
PRESS....
RESULTS....
Sunday June 28th
Which one of the three candidates would you want your daughter to marry? Ross Perot
11:50pm
RESULTS....
2:00pm
PRESS....
3:00am
RESULTS....